Welcome to the Budget Girl Free Resource Library! I'm committed to helping make personal finance more accessible to all. Save this page for regular freebies, printables and other things that will help you win with money.
Fun stuff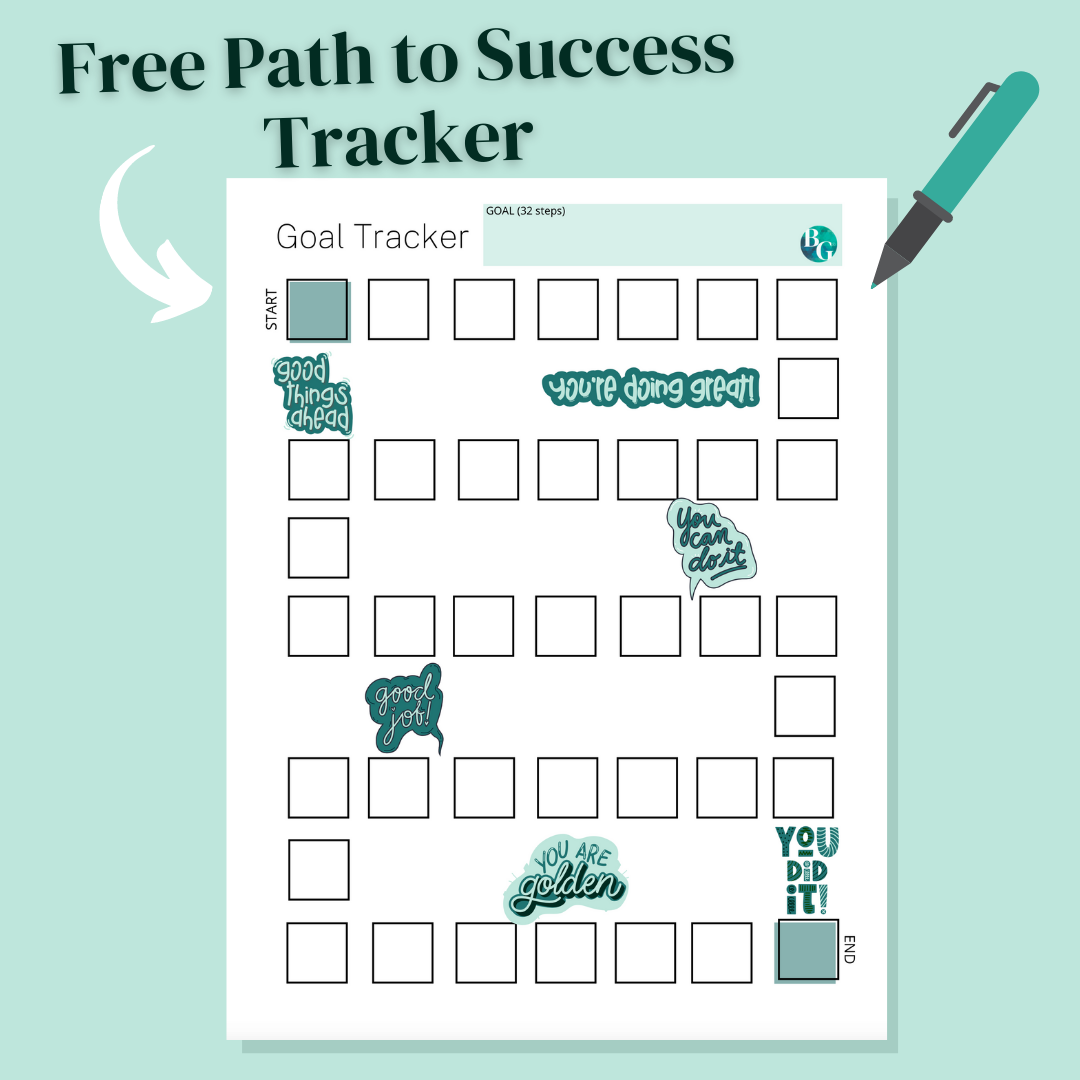 Use this tracker to chart your progress towards a money goal! Divide your savings or payoff goal by 32 or write in amounts that equal up to it. Fill in the squares as you make your progress and celebrate your success! See you later future millionaire! Download Here.
Holiday Movie Bingo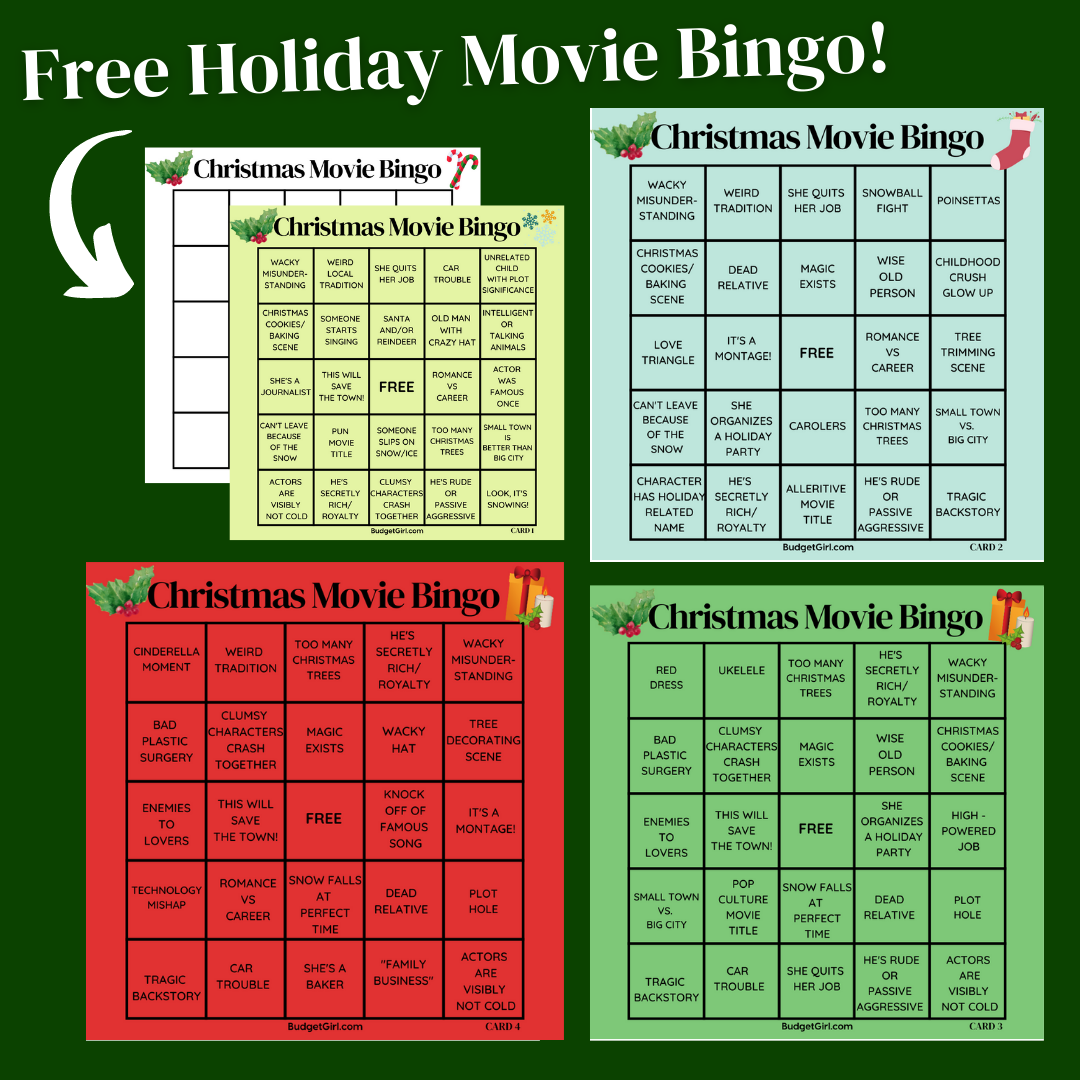 A wonderful game to play with family, friends or even over long distance during movie night!
Print/ download these here to use on your phone or make your own here using this FREE Canva template!
Budgets
Printable budget planner & debt organizer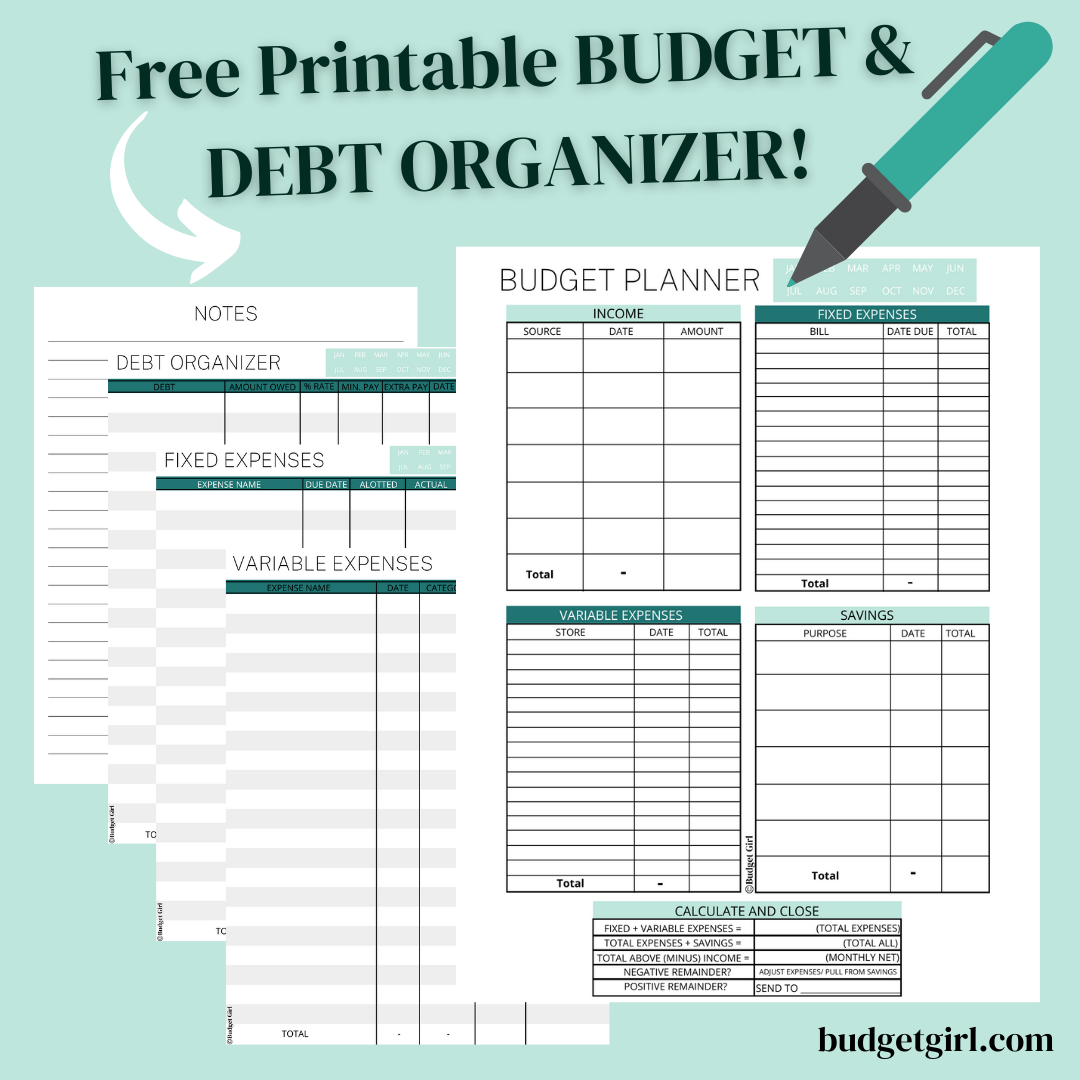 Not a spreadsheet or app person and prefer the good old-fashioned pen and paper method of budgeting? Or may e to organize your first budget, it's easier for you to write it all out. This packet is for you! Use this monthly printable budget and expense/ debt trackers to chart your progress toward mastery of your money! Download Here.
Trackers and Planners
Weekly Planners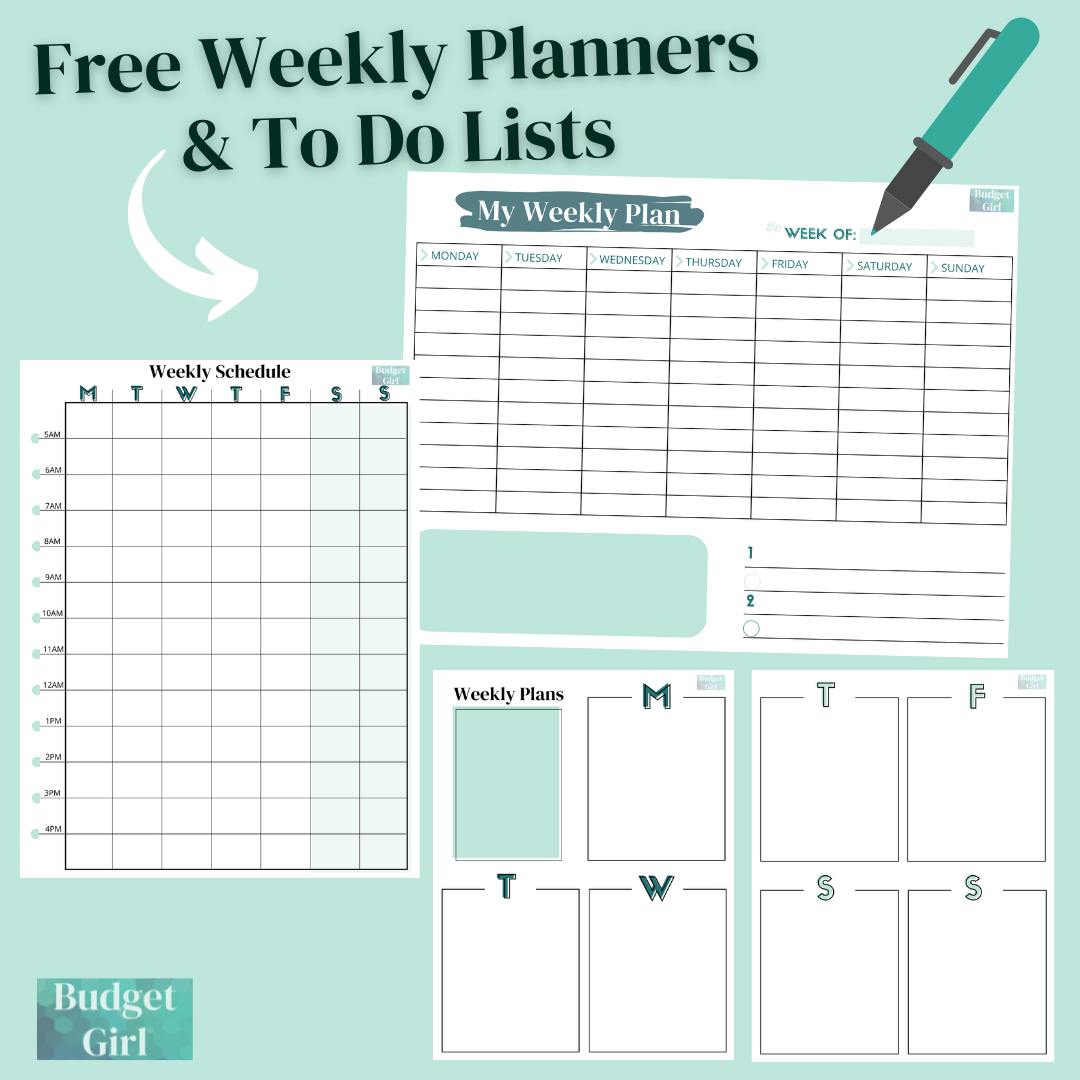 Use these weekly planners and printable sheets to plan out your most productive week and brain dump to do's! You got this! Download Here.
Future Millionaire Wealth Tracking Chart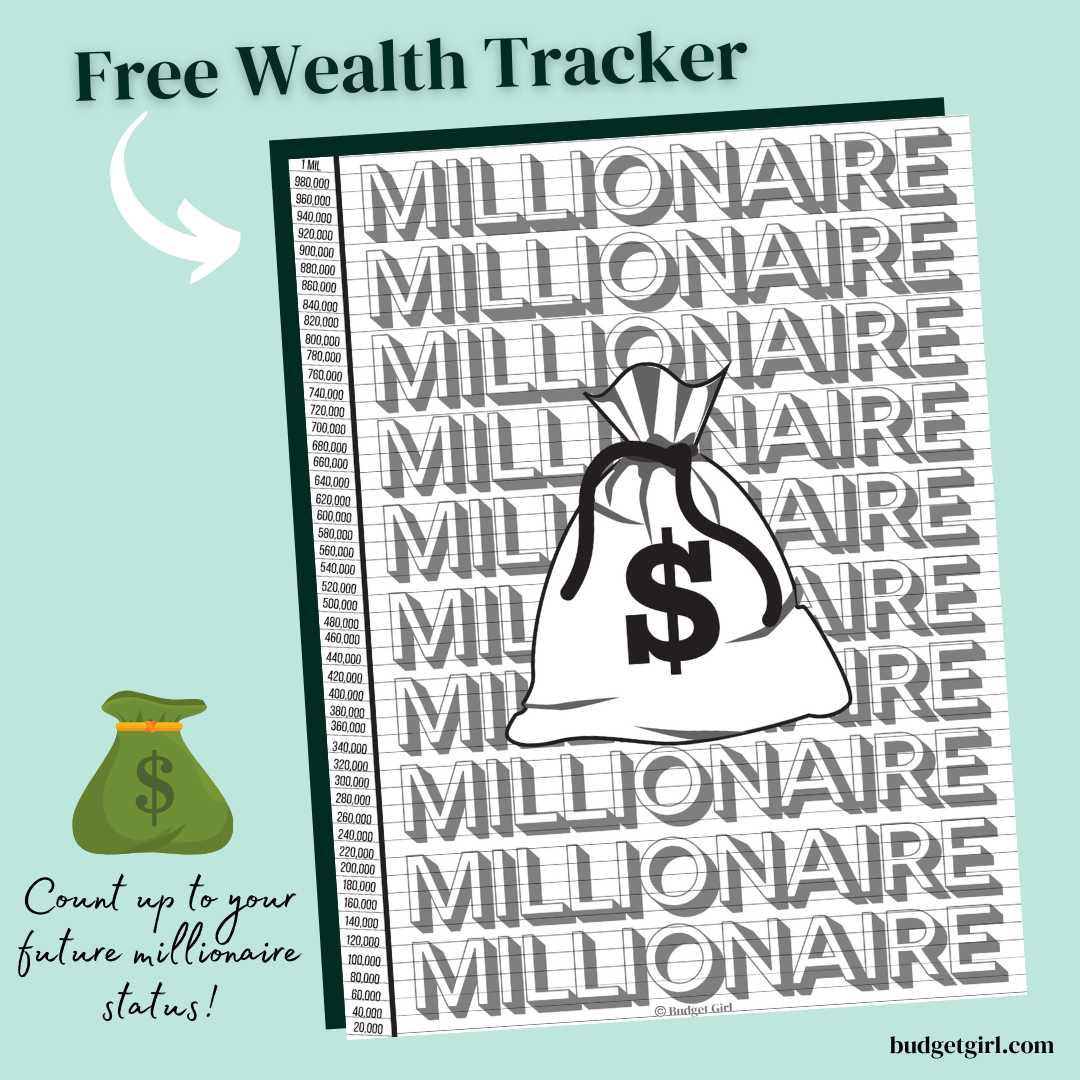 Use this millionaire tracker to chart your progress towards a 1 MILLION dollar net worth (or income, or anything else you need a million of, I don't judge.) I'm using it for net worth! Fill in the lines as you achieve the money milestones, pre-filled to 1 million just for you! See you later future millionaire! Download Here.
Annual Goals Planners
2021 Goals Printable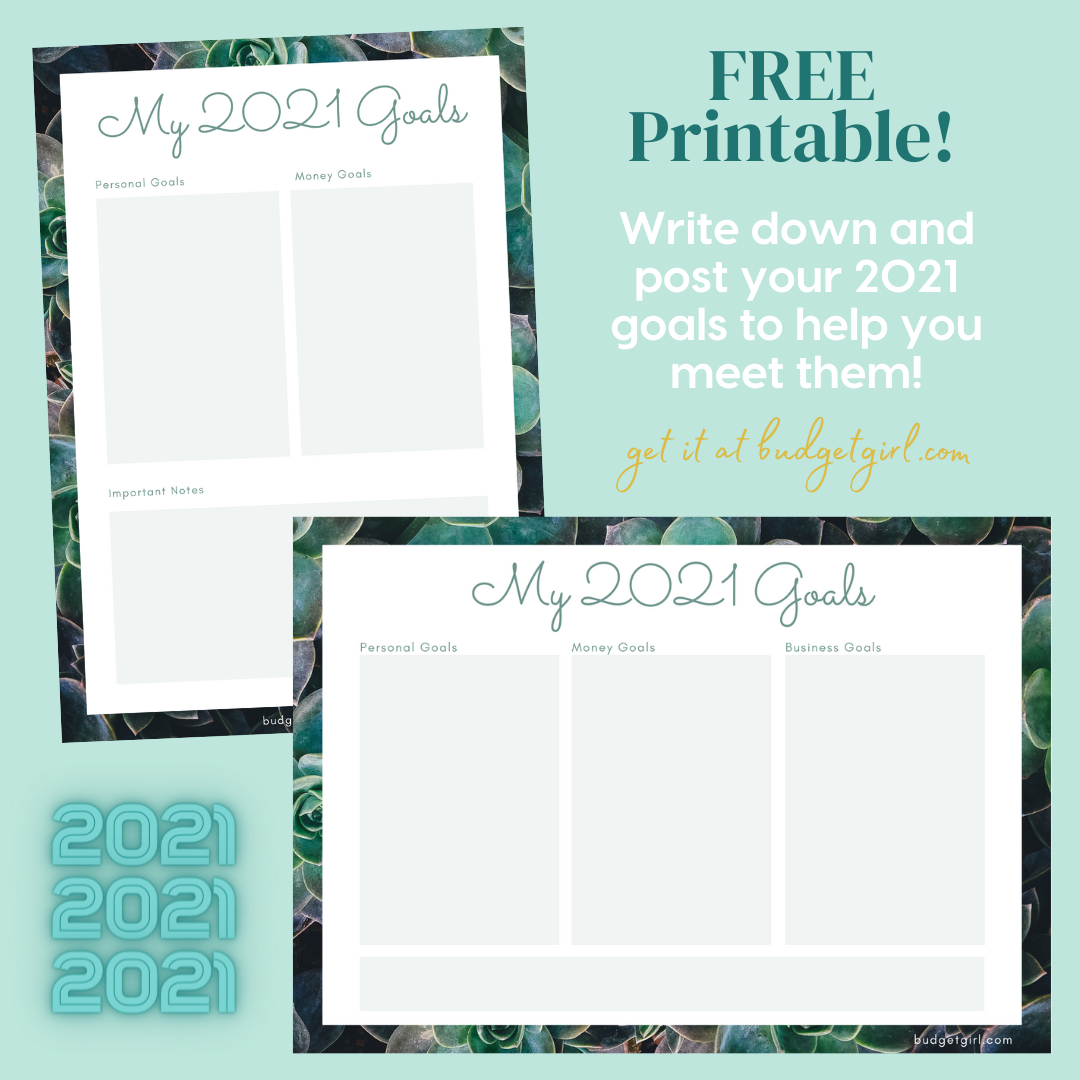 Use these pretty printable sheets to post your 2021 goals somewhere you'll see them regularly. A goal written down is far more likely to be achieved. And goals you check in on regularly is a ticket to progress! Download here.
2021 Goals Digital Template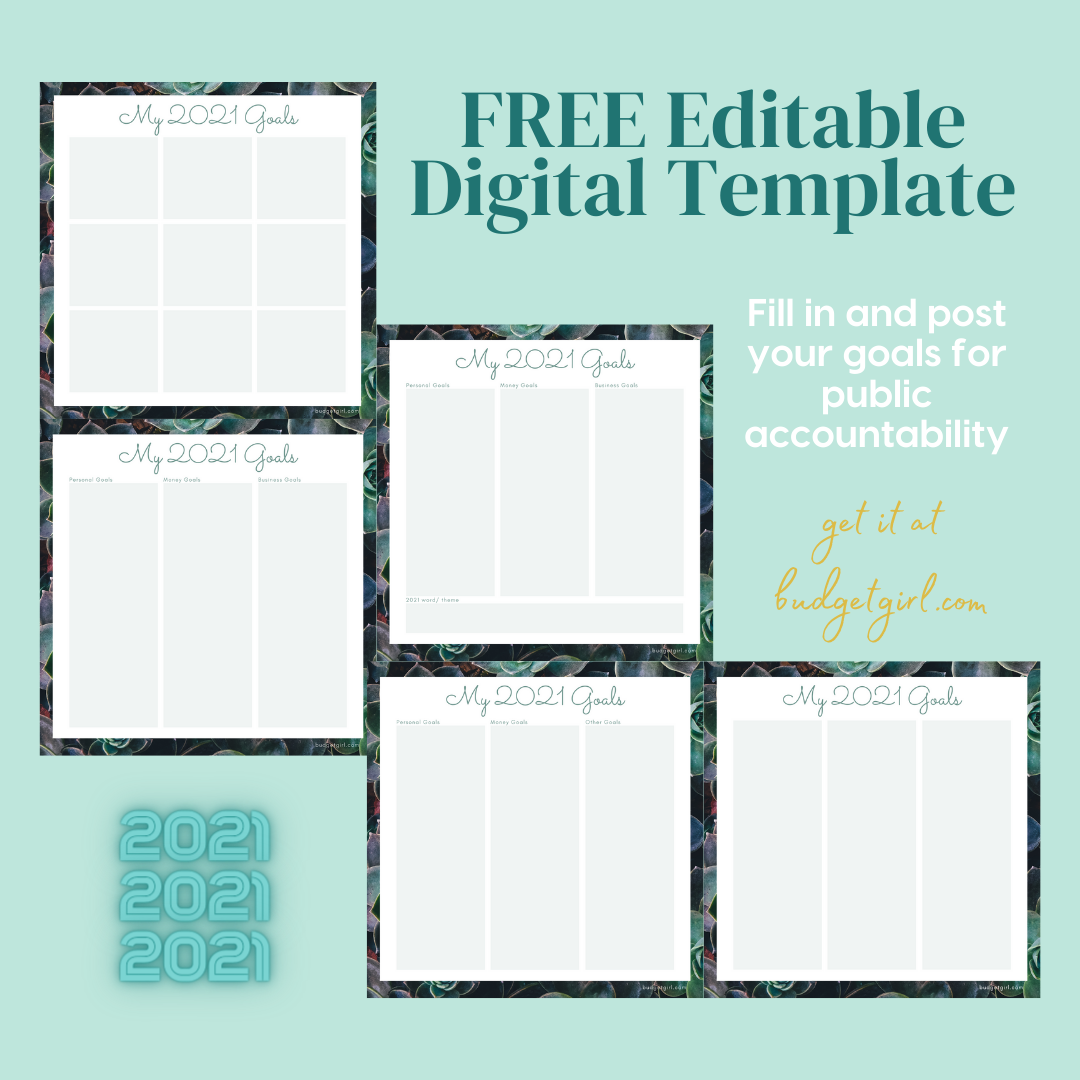 Use these square digital templates (5 options!) to create your own public declarations of your goals for social media or to save your goals in a pretty way to your phone or desktop! Completely free and editable digital template for Canva.com, a free program. If you use these templates on Instagram, tag me @gobudgetgirl and I'll repost your goals and help you stay accountable! Get it here.
Debt Free Chart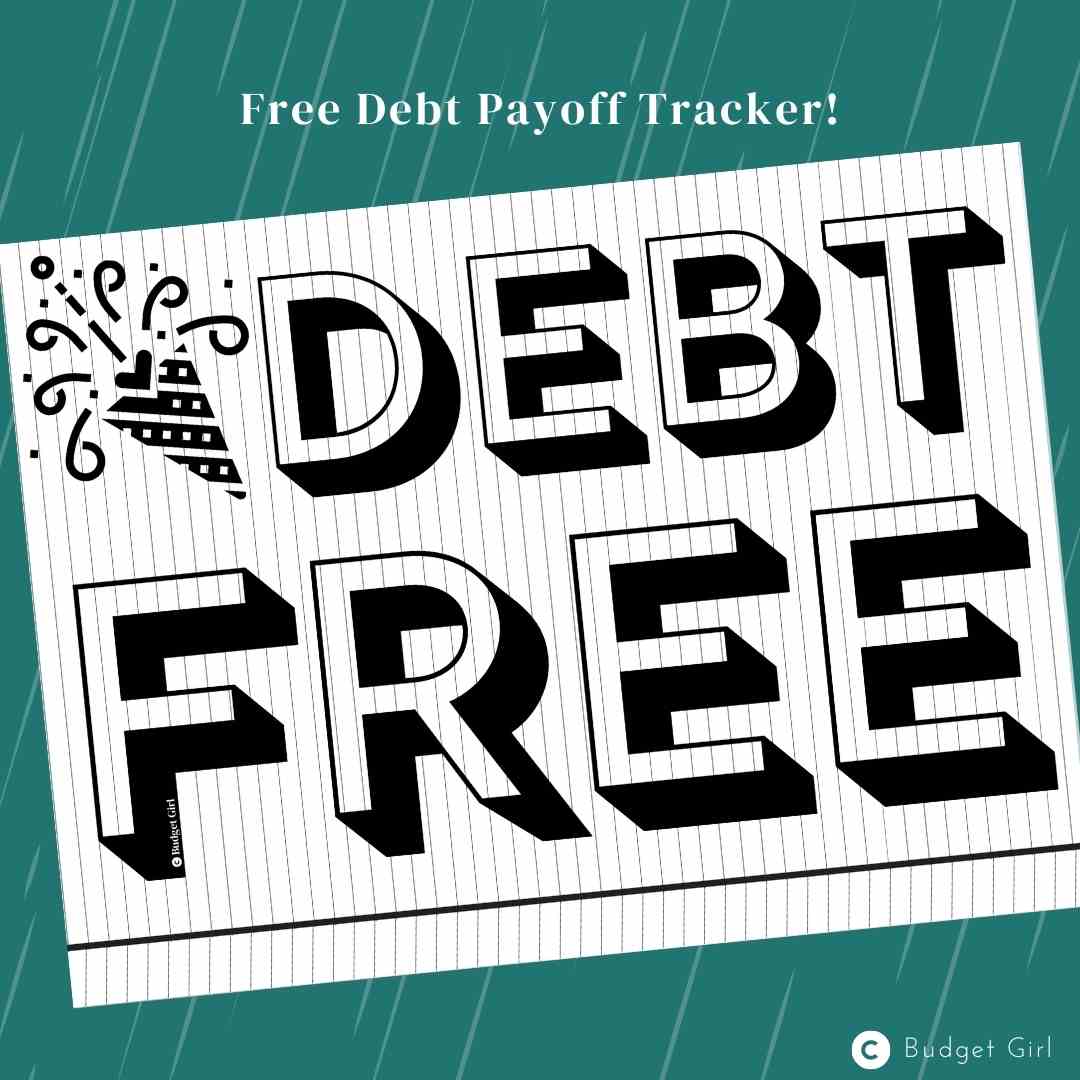 Use this printable to chart progress toward debt freedom. To use, take your debt and divide it by 50 (the number of lines). Fill in a line each time you pay off that number or fill in like a thermometer chart starting from 0 to your full debt amount. Happy progress tracking! Download here.