Real Talk: Investing used to scare the crap out of me.
But now I LOVE IT. Don't get me wrong. It's still a little intimidating, but my confidence has grown by leaps and bounds since actually starting investing.
Read more about how and why to start investing here:
One of the biggest confidence builders for me, aside from just starting and taking that leap, is this Grow Your Dough challenge YouTuber Jeff Rose put out this year.
In a world of too many choices that are so similar, this is making it crazy easy to compare how investing in different platforms stacks up.
In the challenge, a group of bloggers and vloggers invested $1,000 at the beginning of the year in whatever platform they chose and are tracking it through to 2020.
These investors, including me, will show how different investments, plans and robo-advisors, as well as their associated fees, stack up throughout the year in the same market and time frame.
Because we're not continuing investing after the original 1k, it will be very clear how the different choices we make and the market affect our original investment.
I love an even playing field and clear results.
How I'm investing
For my part in the challenge, I invested with the Robo-advisor Ellevest.
Here's why: Ellevest is women-centered investing.
Did you know that the vast majority of investment advisors are men — and that more men invest than women, so the investment industry is default set to men's salaries, career paths, preferences and lifespans. Women's salaries peek at age 40, while men's peak at age 55. Women also live longer and make less money. (Stats via Ellevest)
I liked the idea of a women-led company making a plan to benefit my statistics.
They charge .25 percent to manage your portfolio for you (fairly standard) and they have no minimum to open an account.
I started this project a little late, but let's be honest, I run at least a couple weeks behind on about everything. So while everyone else started on Jan. 1, I started closer to the end of January. For some reason my deposit didn't process into the account until Feb. 13, so I'm a little behind everyone else as far as growth.
BUT by waiting I did get an email offer from them for a $50 account bonus for creating the account. Which I figure either pays my fees for 2 years, since they charge .25 percent OR nets me a 5 % return already this year (or 2.5 percent up already after fees). Either way, i'm fine with it.
After making my investment, I reached out to Ellevest to partner with them to get my budget friends the same deal I did. So until March 30, 2019 if you sign up with my link, you'll get $50 free with any account, opened with any amount.
I'm looking forward to watching how the other investors are going to do with the Grow Your dough challenge. Check them out below.
I'm especially interested in watching Justine from Debt Free Millennials' investment. She's using Bettermint, which is a robo-advisor with an identical fee structure to mine, but her allocations are vastly different. So far, she's beating me in returns, but we have a whole year left.
Let's Talk Money with Joseph Hogue is doing 5 individual dividend stocks, and Jeff Rose is investing $1,000 in 10 different places and tracking them all.
Watch me explain more details about my investment allocations and choices in this video.
Grow Your Dough Challenge Participants:
I'd love to know if you have any experience with roboadvisors and if you have any tips for me! If you leave me a comment, I promise I'll reply. 🙂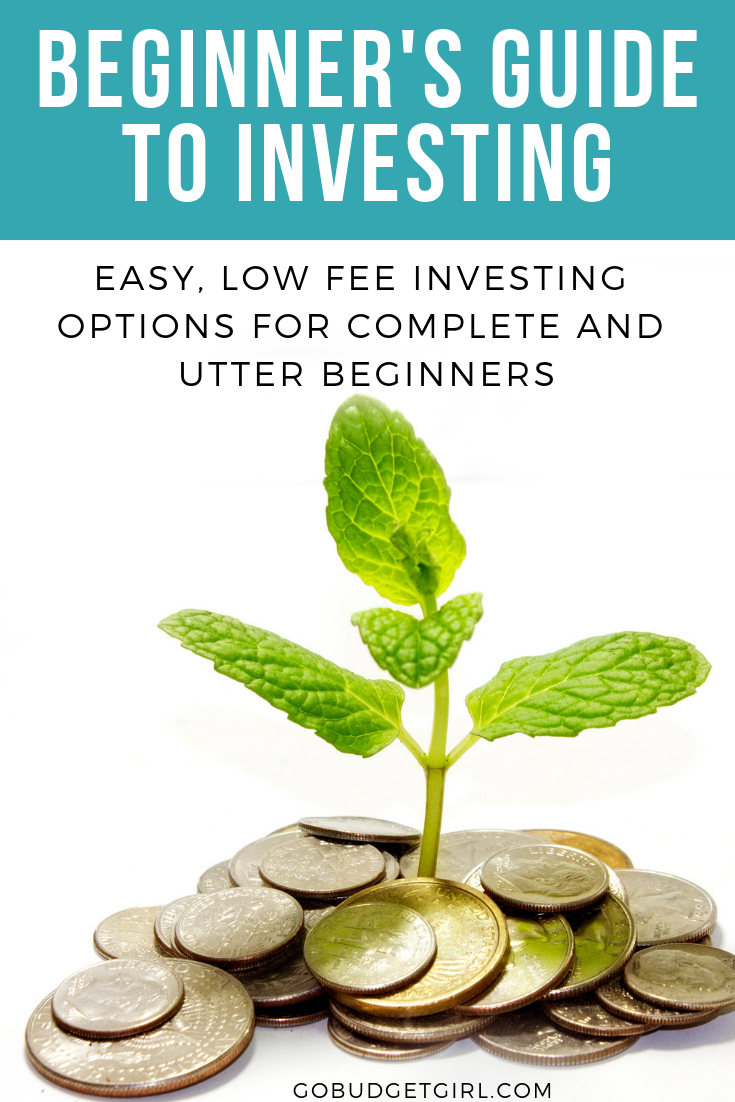 …
Disclosures in short: (By BG) I was NOT paid to invest in Ellevest or to make this video or blog post. Following my investment, I did enter into a partnership to obtain an offer code for my viewers and WILL be paid a commission at no cost if you if new accounts are funded and created through my link.
Full Disclosures by Ellevest:
Ellevest's fee is .25%-0.50%. Fund fees are charged by the underlying fund manager, for the management of the fund. Advisory fees are charged by investment advisors, such as Ellevest, for ongoing investment advice and portfolio management for the account. The information provided should not be relied upon as investment advice or recommendations, does not constitute a solicitation to buy or sell securities and should not be considered specific legal, investment or tax advice. The information provided does not take into account the specific objectives, financial situation or particular needs of any specific person. Investing entails risk including the possible loss of principal and there is no assurance that the investment will provide positive performance over any period of time. Diversification does not ensure a profit or protect against a loss in a declining market. There is no guarantee that any particular asset allocation or mix of funds will meet your investment objectives or provide you with a given level of income. Information was obtained from third party sources, which we believe to be reliable but not guaranteed for accuracy or completeness. While past studies of SRI or impact investments demonstrate investment return, there is no guarantee that the characteristics of these investments that led to the achievement of market returns with lower risk will lead to similar results in the future, or that the Ellevest Impact Portfolios will have the same factors that led to the results from the studies. Information was obtained from third party sources, which we believe to be reliable but not guaranteed for accuracy or completeness. *Budget Girl ("Solicitor") serves as a solicitor for Ellevest , Inc. ("Ellevest"). Solicitor will receive compensation for referring you to Ellevest. Solicitor will be paid $3 for each email registration and up to $1,000 when an individual becomes a client. You will not be charged any fee or incur any additional costs for being referred to Ellevest by the Solicitor. The Solicitor may promote and/or may advertise Ellevest's investment adviser services. Ellevest and the Solicitor are not under common ownership or otherwise related entities. The Budget Girl promotional offer is valid from February 26, 2019 to March 31, 2019 for new clients of Ellevest who enter through this designated landing page. Clients who enroll and fund their non-retirement account will receive $50 added to their highest priority goal in their Ellevest account. Clients who enroll and fund their retirement account will receive a $50 Amazon gift card which can be redeemed by visiting www.amazon.com. Please review Amazon.com Gift Card Terms and Conditions prior to redemption. Ellevest is not responsible for lost Amazon Gift Cards. Ellevest's processing time for depositing $50 into a client's Ellevest account or delivery of a $50 Amazon gift card may be up to 60 days.
…