Okay, I'll cop to it….. My freezer was a MESS. I'd shoved things in there found on great deals and hadn't tracked or remembered what was in there.
It needed a clean-out and an overhaul FAST – because get this. The freezer wasn't working properly anymore! It was dripping and the air wasn't circulating correctly.
Talk about a wake-up call.
So I cleaned it out, tossed the bad and wrote down everything left in there so I can use it up! I made a pretty printable and attached it to the fridge with a pen nearby and has been working well the past few weeks. Anything I add to the freezer, I add to the list. Anything I use from the freezer, I scratch off the list. Once the paper gets full, I'll print another.
Also, it's cute and the colors of my kitchen. 🙂 Enjoy!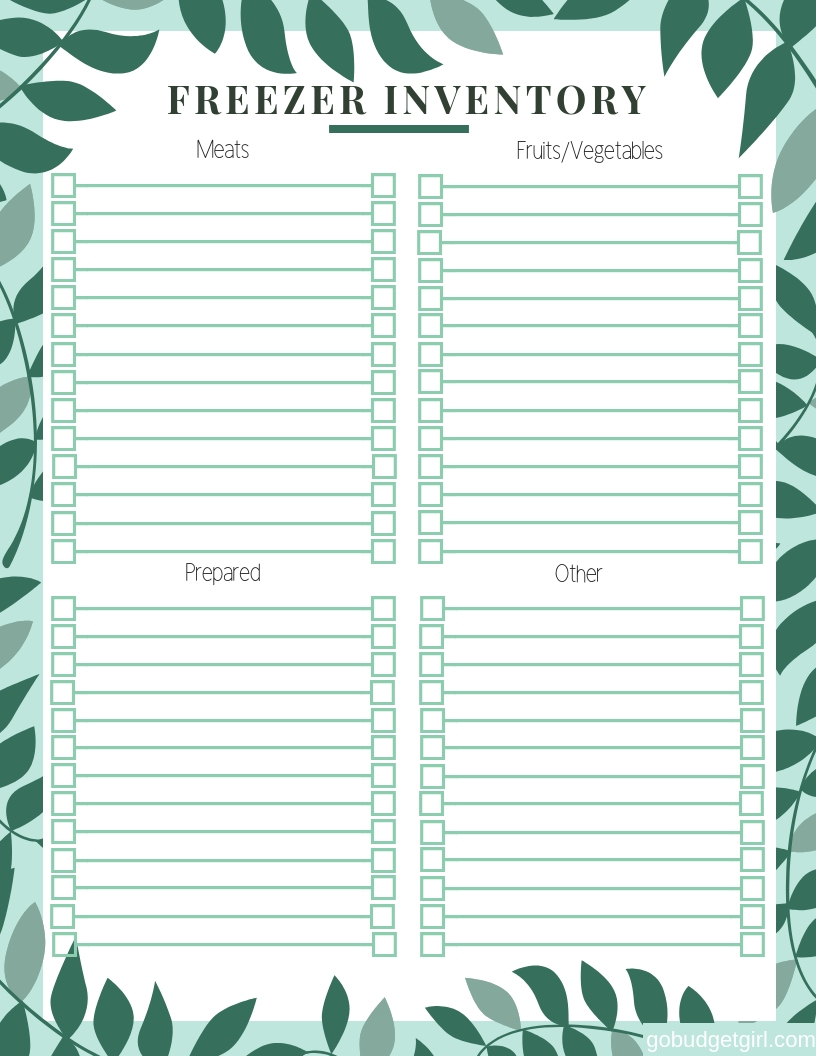 Here's the link to download the full size version! https://drive.google.com/file/d/1Y3GLlhWL1pCIKEQFq-BbSTLTQTOJx2ZY/view?usp=sharing
Check out my video here:
There it is, warts and all. I HATE the amount of food wasted here. I've pledged to never do it again. This printable I created should fix the situation (as long as I keep up with it) and I hope it works for you too!
Pin it here for easy use anytime!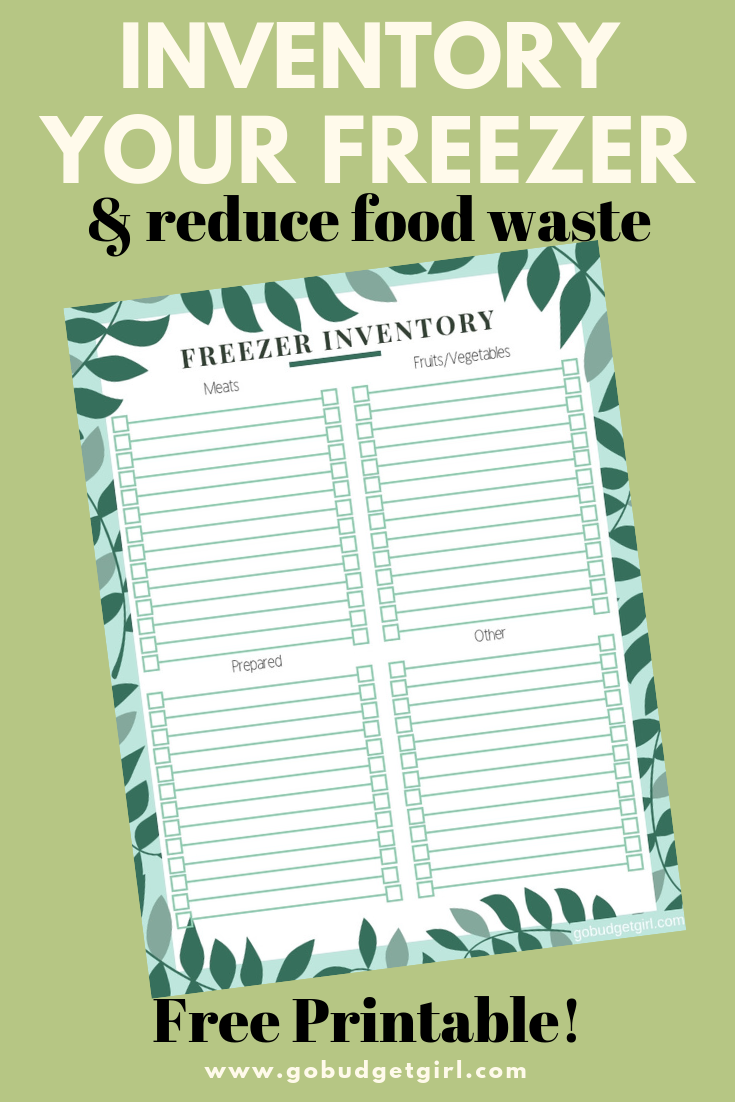 Thanks for reading! I'd love to hear about the strangest thing you've found in your freezer below!