This is one of my favorite charities and I'm so excited to be able to break down everything I got and from where on my brand new blog this year!
Watch the video here:
Things included in my four Girls 7-9 shoeboxes and where I sourced the items:
Walmart (school supplies bought during back to school sales)

Clear plastic shoebox
baby doll
flashlight and batteries
spiral notebook
pencils
pencil sharpener
crayons
scissors
erasers
watercolor paints and brush set
embroidery thread
bandanas
rulers
Dollar Tree
soap
flip flops
stickers
brush and mirror compacts
puzzles
kaleidoscope
jump rope
sunglasses
sewing kit
first aid kit
band-aids
chalk
slinkys
crossbody bags
makeup bags
bracelets
hair clips/ hair ties
washcloths
shower curtain
beads
nail kits
toothbrushes
paper airplane kits
5 Below
pencil case
cool gear water bottle
socks
narwhal playing cards
dress up sticker book
soap boxes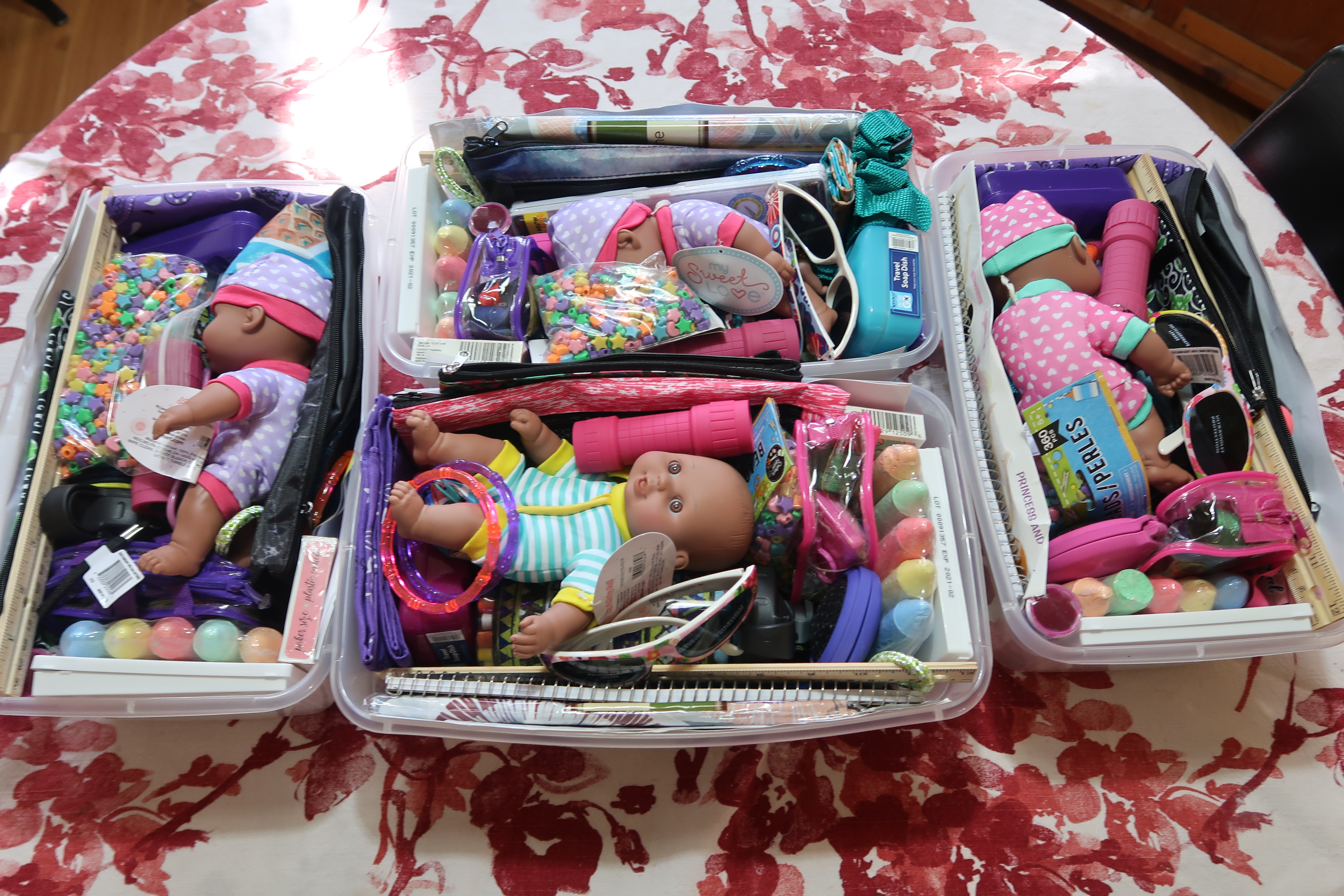 Check out Lydia's video here: https://youtu.be/Q2LKxL016rM
Collection week starts Nov. 12-19 so you still have time to pack a shoebox! If you have children, it would be a wonderful thing to include them and teach them about giving.
My previous OCC videos:
Watch the full playlist here:
Or watch by year here:
2014: https://www.youtube.com/watch?v=iwU-bXXSDzo
2015: https://www.youtube.com/watch?v=rXXEFvNNiq8
2016: https://www.youtube.com/watch?v=rx1ZZ2GWiqs
Learn more about Operation Christmas Child and find your shoebox dropoff location here: https://www.samaritanspurse.org/what-we-do/operation-christmas-child/
Here's the article I mentioned on what a missionary thinks are the best things to include in a shoebox – including a shower curtain!
That's it for me for this year! What do you pack in your shoeboxes? I'd love to do soccer balls one day for boys' boxes. What do you think would be a good item to add in?
Pin this article here: