I went on my Debt Free Vacation, a cruise to Mexico with my best friend Jaimie last month.
Going on a cruise has been a dream of both of ours for years, and it seemed like the perfect way for me to celebrate paying off $33,000 in student loans in 3 years and saving a $10,000 emergency fund. She and I have been friends since college and she was my greatest supporter on my debt free journey. So her and her son Ryan, were the perfect companions for my first real vacation and time out of the country.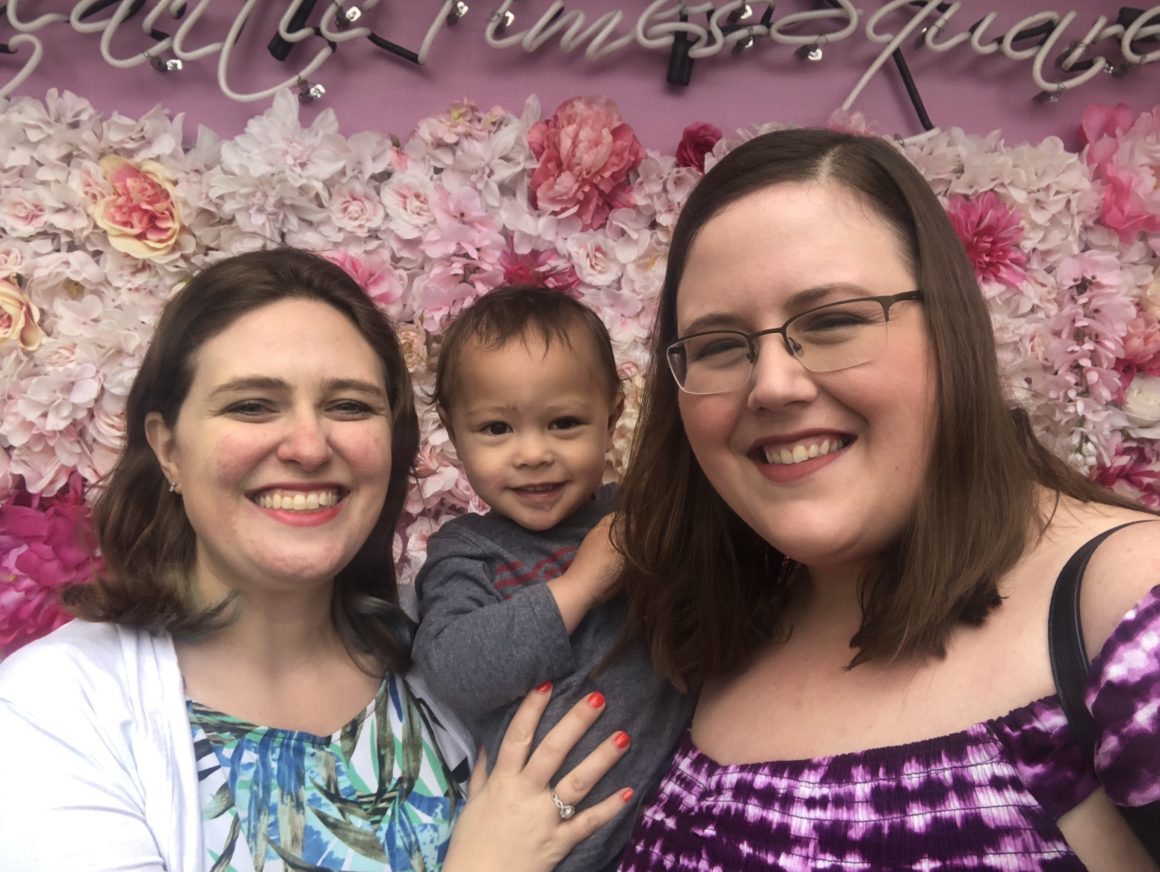 We chose a cheap 4-day Carnival cruise to Catalina Island (off of California) and Ensanada, Mexico.
Here's how I saved money:
Here's what it cost and the money wins and fails I made along the way. May you learn from my mistakes and adopt my successes for your own! I spent right at $1,000, which was the budget I set for the trip.
1: I only ate food included in the base cost of the cruise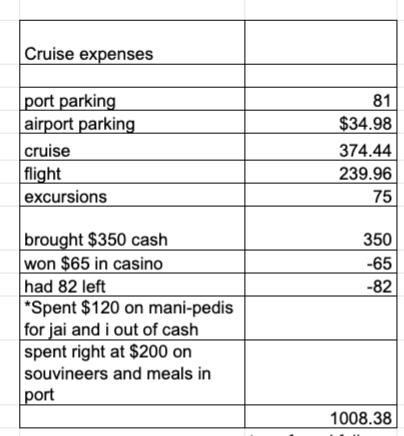 Every menu we received had two sections: the included food and the food for an additional cost.
These options varied from $6-50 and sometimes were just more fancy versions of what was already on the menu. A truffle steak instead of a steak – not worth an extra $22 to me.
There were also tons of restaurants on board – sushi, fine dining, anything you can imagine. All for lots of extra money and the encouragement to "treat yourself – you're on vacation!" We just skipped them, opting for the dining room and buffets, and didn't miss it even a little. The free room service sucked though.
2: We skipped the soda and alcohol drink packages
Alcohol and soda packages are sold hard for cruises and lots of people think they'll save money on those pretty insta-worthy, colorful drinks by buying the unlimited package. And if you're a big drinker, you MIGHT be able to get your money's worth. But the drink packages cost almost $70 per person per day, with a mandatory charge for each day of your cruise. That is literally hundreds of dollars extra on drinks!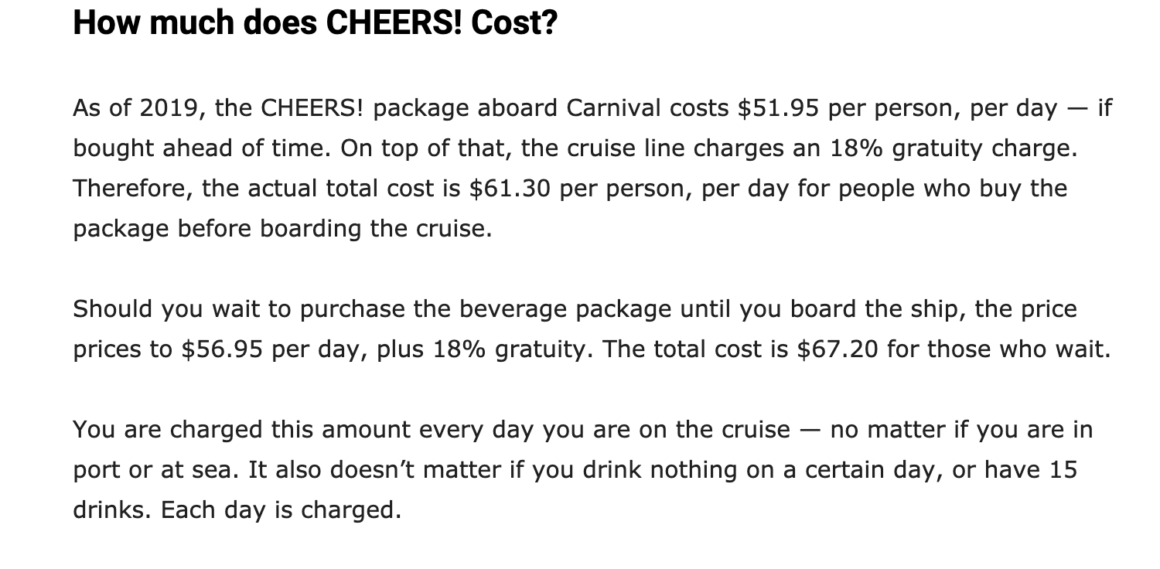 Buying individual drinks will cost you about $12-15 each, depending on what you get, but you would have to purchase 6-7 drinks PER DAY to BREAK EVEN. That's a lot of booze on a shaking ship, especially when you consider that you'll be charged for port days, on which you'll be off the boat all day!
I had two drinks total (bought a la carte) on the cruise and that was plenty for me. I'm no party-pooper but there was tons to do on board, including shows, games, events and more… also if I tried to drink 7 drinks in a day I'd end up swimming next to the boat.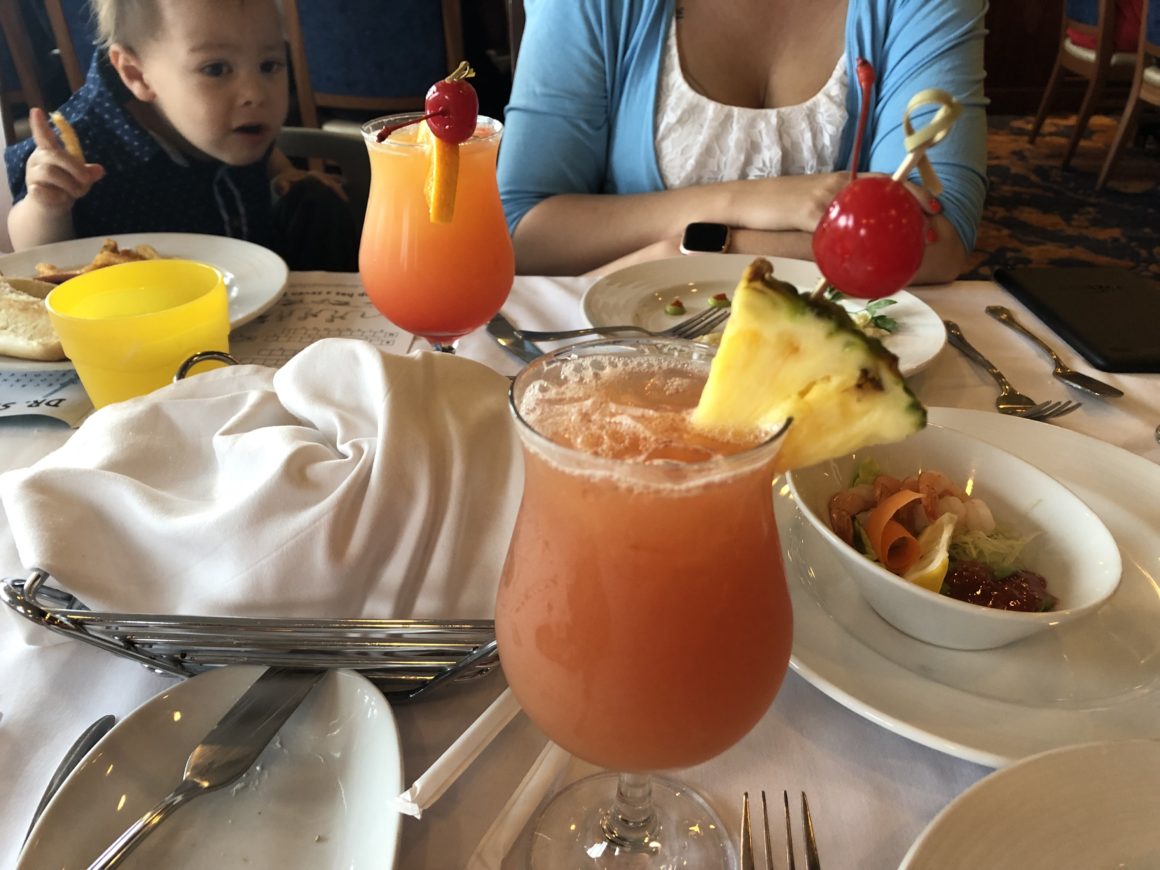 Run the math on how many drinks you'll logistically enjoy before you buy a drink package. Coffee, lemonade, tea and water are all free.
3: We didn't buy an internet package
According to passengers on board, even the premium wifi is hella spotty and honestly probably not worth it. This is another one of those things that can add tons of extra money to your bill for little return.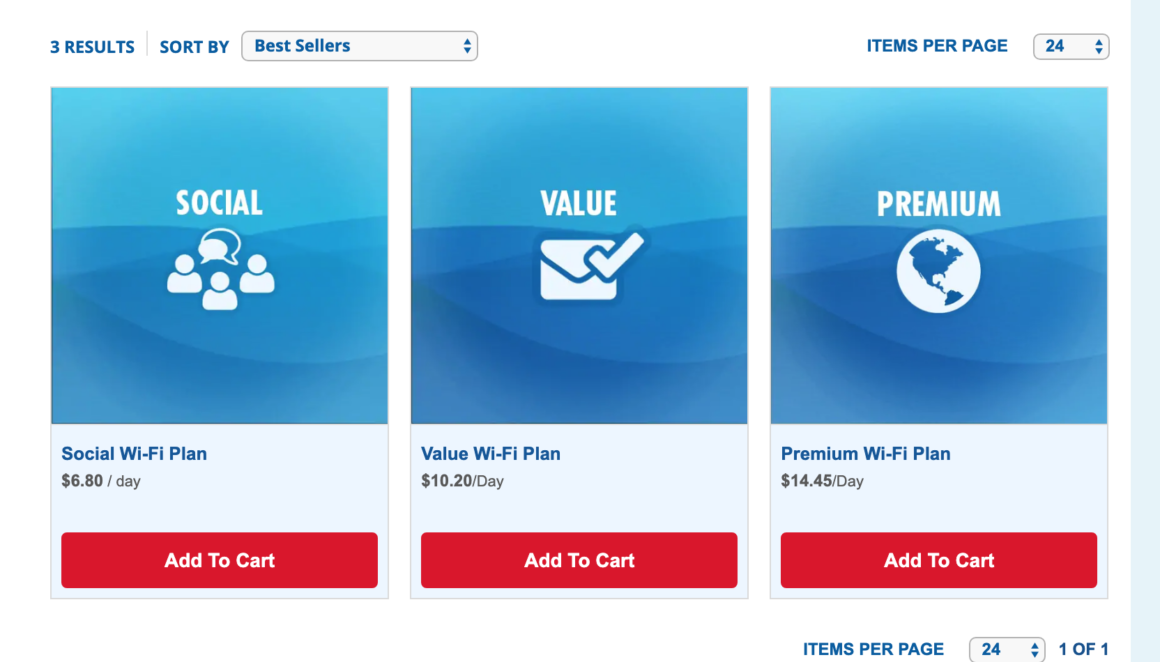 I decided to just unplug for the trip, which was honestly harder than I thought but probably good for me. It was only four days and I probably tried to open instagram a thousand times… I should muse on that more.
Who wants to spend their entire vacation on their phone anyway? The awesome pictures will wait until you get back.
4: We avoided the gift shop and special "sales"
We did not buy anything on board other than a pair of sea bands because I got extremely seasick as soon as the ship started moving.
But I obviously had to pay a markup in the cruise gift shop for them, where toothpaste was $6. There were also dozens of other stores on board, selling high-end jewelry, duty free alcohol, purses, clothing, etc. There would also be "pop-up $10 sales" where wraps, costume jewelry and rhinestoned dinner clutches would be $10 each. We stopped by once or twice but nothing was enticing to us.
This cruise was constantly trying to sell us stuff and these sales/ raffles/ jewelry giveaways! (with obvious catches) were the majority of the events in the Carnival app. At the ladies spa day event, they were trying to sell us beauty products. Walking through the ship you would have to go through art galleries where they would try to enter you to win $50 off a $300 piece of art). Everyone won. Shocker. Waiters with drinks would really pester us on the deck practically forcing drinks into our hands. Even at the mandatory disembarkation presentation, the cruise director spent 30 minutes talking about all the great sales we should hit up before we leave. It. Was. Annoying. As. Hell.
I've been told that other cruisers that not all cruises are this way, and that not even all Carnival ships are, but the Carnival Inspiration was. I would not go again.
5: We haggled in port
After our wine tour in Ensanada, the bus dropped us off an a very English-friendly shopping area where lots of traditional Mexican souvenirs were available.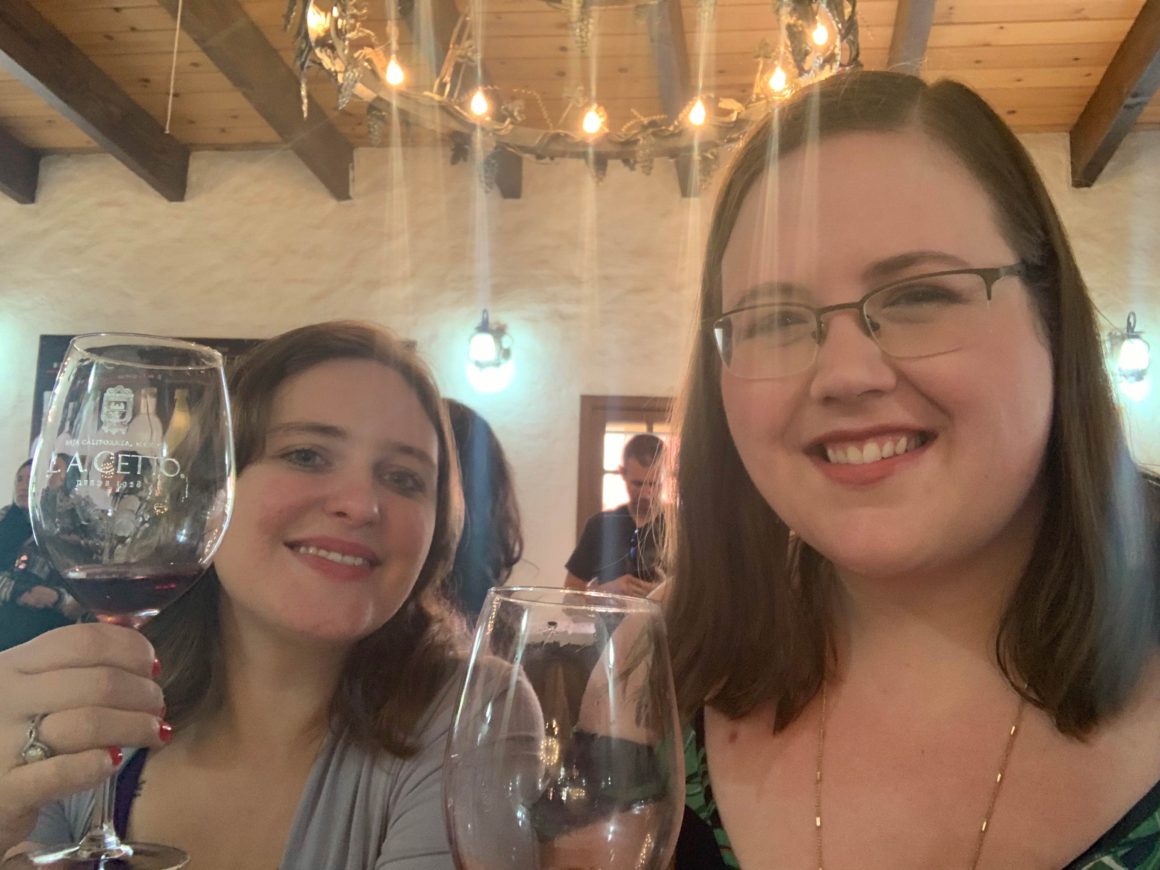 Everything was somewhat overpriced, but that was because negotiating prices is expected in Mexico. If you pay sticker price, you're paying too much.
Jaimie spotted a beautiful silver jewelry set she liked in a little shop but when we inquired about the price, it was $85 dollars. Considering how much less expensive silver is in Mexico, this was absurd. Happily and with a friendly attitude, I negotiated with the salesperson until it was $30, something she was willing to pay and he was happy to sell the set for.
As long as you're happy with the price you pay, that's all that matters. I walked away from several things I wanted because the salesperson and I couldn't reach an agreement and that's fine too. I ended up purchasing a great, real leather cowboy hat for Jacob for $15, got a cross for my Aunt and Uncle for $12 and some pretty earrings and a few stained glass stars for me (as well as a few other items). All of these things were unique, meaningful items that I and my loved ones will treasure and were far more valueble to me than anything for sale on board the ship.
6: I got a cheap flight with free luggage
Because our cruise left out of Los Angles, which is where Jaimie lives, I had to fly in from Texas.
I searched early for a cheap flight and ended up scoring a Southwest flight, which had the big perk of allowing two free checked bags, and allowing passengers to bring aboard a carry-on and personal item. I brought a carry-on suitcase and a small backpack on the way there, but also brought a fold-up duffle bag, to bring souvenirs back in.
Because I was flying Southwest, this extra bag was free, but if I had been flying another airline, it could have cost $60, which is about what I spent on the souvenirs the bag contained.
Keep luggage in mind when booking.
Fails
So let's learn from my money mistakes on the cruise.
1: I booked excursions through the cruise line
Once Jaimie and I booked our tickets, we got an alert that we could book port excursions for 15% off for three days, which made us hustle to choose our outings and get the discount.
Alas, we later learned that we were being charged triple what we could have booked one of our excursions for by using the cruise site.
On Catalina island we booked a glass-bottom boat tour for about $35 per person. Later we found it on Groupon for $12 each. *forehead slap*
The other reason we booked through the liner was their guarantee that if something happened on your excursion, the ship will not leave without you. We learned that was a bit of a misleading pledge.
You see, when you dock into port, you generally have the full day there — and any excursion only takes a couple hours.
In Ensanada, the wine tour picked us up at 8 a.m. and we were done by 11 a.m. – they offered to bring us back to the ship or drop us off to shop in town, which most people did. By getting off the bus, we lost the guarantee that the boat wouldn't leave us and still had to be responsible for getting back on time.
In Catalina Island, our boat tour took less than an hour, and we were responsible to getting to and from the boat ourselves anyway. Essentially don't pay extra for the promise… just get back to the ship on time.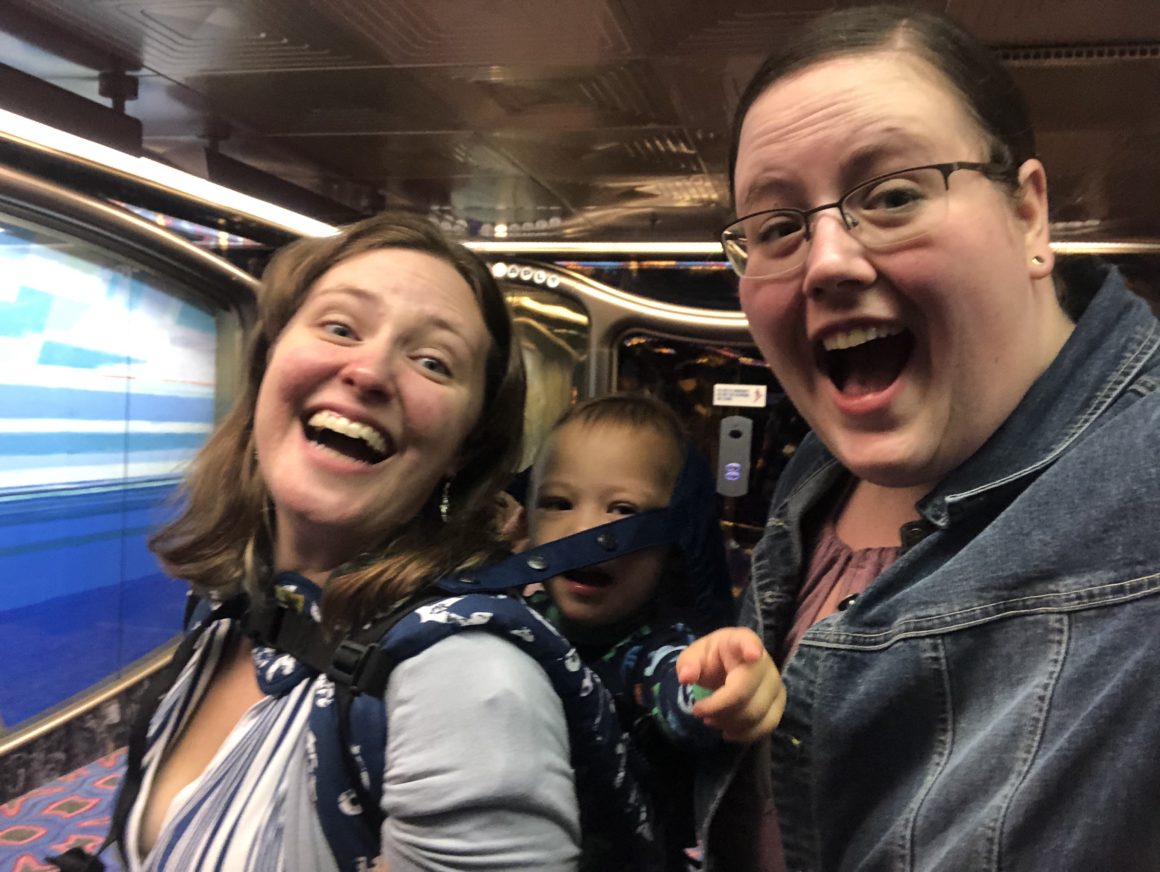 2: We overbought before the trip
Determined to avoid the high prices on the ship, I bought some potential "cruise essentials" before hand that I really didn't get my money's worth out of.
These things included:
waterproof pouches for our cell phones
towel clips for lounging
door decor ( our room wasn't magnetic at all!)
The towel clips were only $1 from the Dollar Tree, and they worked, but we didn't really need them. It wasn't windy enough and was too cold to lounge much. The waterproof pouches were only $8 for a set of two, and they were selling them for $20 each on board, but we didn't even use them but once. We could have easily saved the money.
Essentially, consider what will really be useful and needed when packing and don't buy things just because other people have said they're good for cruises.
I would love to know if you've ever been on a cruise and if you enjoyed it!
Watch me talk about all this here:
NOTE: The video associated with this post was sponsored by Glassesusa.com All opinions are my own and I only partner with brands I truly love and use myself.