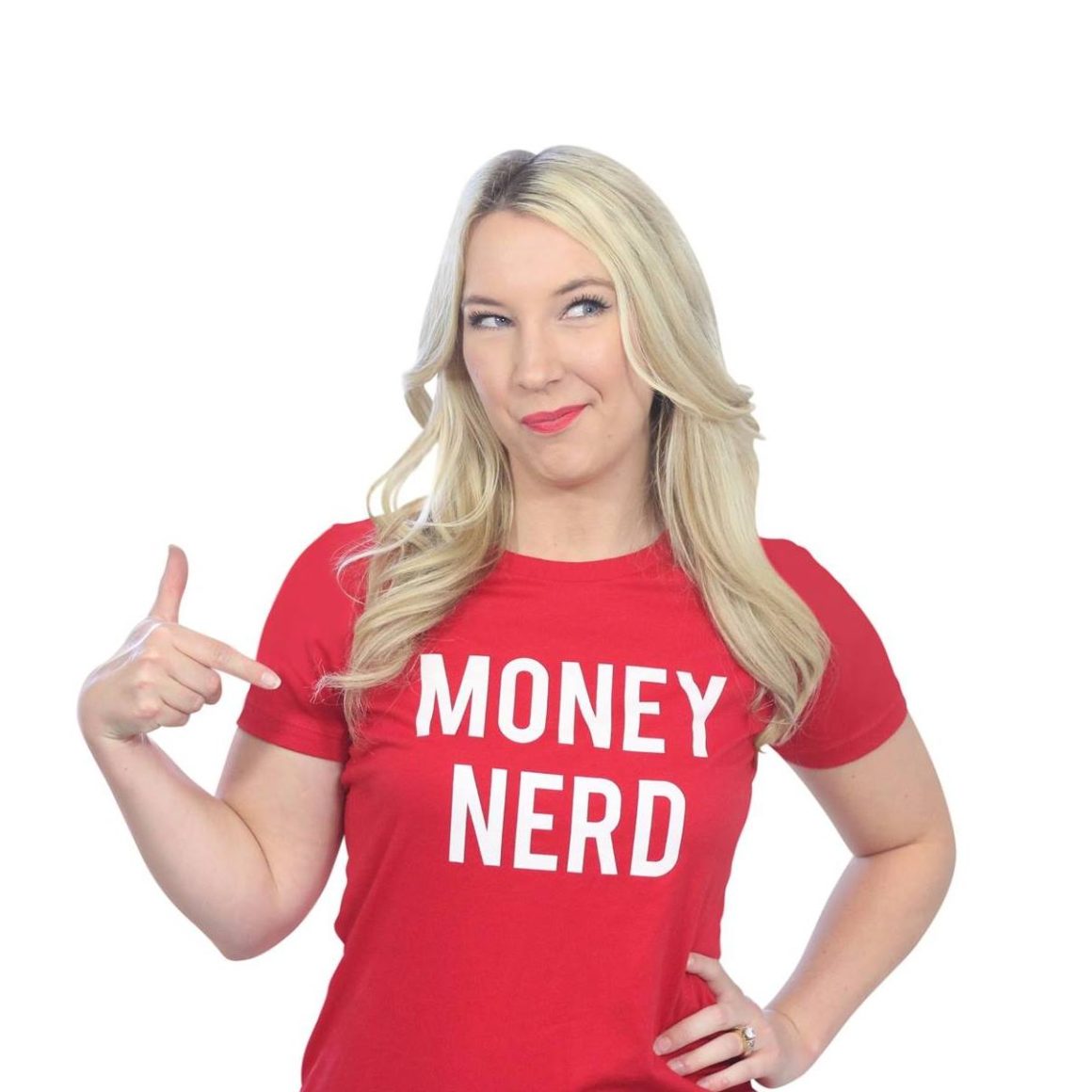 The following is a guest post from my friend Whitney Hansen. She is a money coach, vlogger, blogger, an incredible businesswoman, debt-killer and somehow puts off that effortless-but-has-it-all-together vibe that is super savvy and stylish. She also makes time to go on the most beautiful weekend hiking trips, which I keep telling myself to do one day.
Today, she's sharing her secrets on how she gets free or super cheap furniture and flips it for massive profit as a side hustle. She outlines every step of the process from what to look for, where to get stuff and how and where to sell it for the best price. She has made thousands of dollars doing this, and you could too!
—
I love testing side hustles.
And for a lot of people, an extra $500 per month is life changing.
Considering 60% of Americans couldn't cover a $1,000 emergency expense, I wanted to show you that with some hustle, hard work, and the right strategy, you can get your $1,000 Oh Shit Fund in just 2 months by following this guide.
I've tested on-demand delivery services like Uber Eats and DoorDash, but wanted to give you another option to try and make some extra cash.
That's where flipping furniture came into play.
One of my personal rules of thumb is ONLY recommending tips, tricks, and advice that I have personally tried or would try myself. If I wouldn't do it– there's not way I'd expect you to.
With that being said, let's dive in!
What Does Flipping Furniture Actually Mean?
For a lot of people, this sounds super intimidating, expensive, and can feel like you're going to be sanding and staining for the rest of your life.
Not the case. Flipping is when you buy an item and then sell it for a profit later. That's it. So if you choose redo furniture you can, but honestly, I don't appreciate that side of it as much. Yes the before and after pictures are magical and super rewarding, but frankly, I flip furniture for money, not for fun. Sometimes that means I have to redo furniture to make it sellable, but 80% of the time it means I'm buying an item and immediately reselling it as is– without putting any work into it.
Step 1: Set Your Minimum Profit Amount
I recommend starting with setting your profit first and foremost. This will guide you through buying, selling, and knowing which pieces will work for you. Personally, I decided that I wouldn't be interested in anything that didn't bring in AT LEAST $20 in profit. The higher you select your profit, the harder it will be for you to find furniture to flip. I decided on $20, because I knew I could find a lot of pieces within that profit margin and get them to move quickly. Yours might be much lower or a bit higher. But I wouldn't recommend setting your minimum profit under $10. It's just not worth it– IMO.
Step 2: Finding Furniture to Flip
There are 5 places I recommend getting your furniture from.
Around your house
Free section on Craigslist
Hibid.com or your local online auction website
Thrift stores
Friends and family
Let's go through each of these in a bit more detail.
Around Your House
The best place to start flipping furniture is from stuff that you no longer use and are ready to part ways with. This is the easiest because it's free, you don't have to worry about finding inventory and if it doesn't sell, it doesn't cost you a penny. Walk around your house and look for things you can sell.
Free Section of Craigslist
This section is super hit or miss, but if you don't have any money to invest in inventory you've gotta work with what you have and that means looking around the house and finding free stuff on Craigslist. Head over to Craigslist.org and start searching through some free stuff today.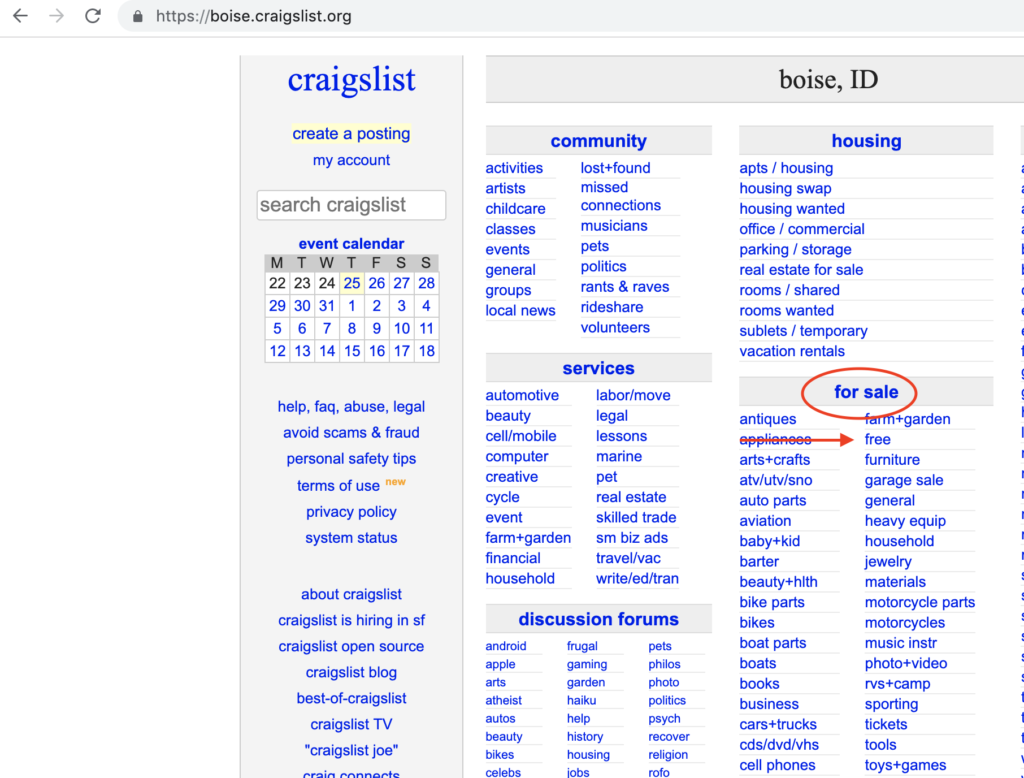 Local Auctions or Hibid.com
I started out with online auctions for finding furniture. I don't know if that's the best place to start, but I've been using online auctions for a while now and felt very comfortable using them and bidding on items.
A word of caution: It's SOOO easy to getting bid happy (aka. competitive) and lose sight of the fact that you're trying to make money, not just get the lowest price, so please go into online auctions with a lot of caution.
If you aren't sure the websites for your local online auctions start by going to hibid.com or searching for: "online auctions in YOUR CITY."
This will pull up a lot of estate sales, online auction marketplaces, and probably even in person auctions. Again, keep your minimum profit in mind before bidding on items and don't forget that auctions typically charge an extra auction fee + sales tax, so the item will cost a bit more than you actually bidded.
Thrift Stores
Thrift stores have been my go-to place as of lately. Every weekend, I'll swing by a few stores in my area. I'll go to different locations of Goodwill, Deseret Industries (DI), Idaho Youth Ranch, Savers, and any other stores that are in the area.
Huge tip: A lot of thrift stores will have extra discount days. Try to get familiar with those days and be sure to shop during those times as well. If you aren't sure, make it a point to ask someone working at the store if/when they have extra discount days on furniture.
Friends and Family
This is a very overlooked place and honestly, shouldn't be. We all know people that would rather donate items than deal with the "hassle" of selling them. That's where you come in. If you are broke or can't afford to buy your own inventory, reach out to your friends and family and offer to list and sell their furniture for a commission. I would recommend somewhere between 20-40%, but that's for you guys to decide. Basically, you are actually as a middleman to deal with the showing, listings, pictures, and the work associated with selling an item. Then you'll take your commission and everyone is happy.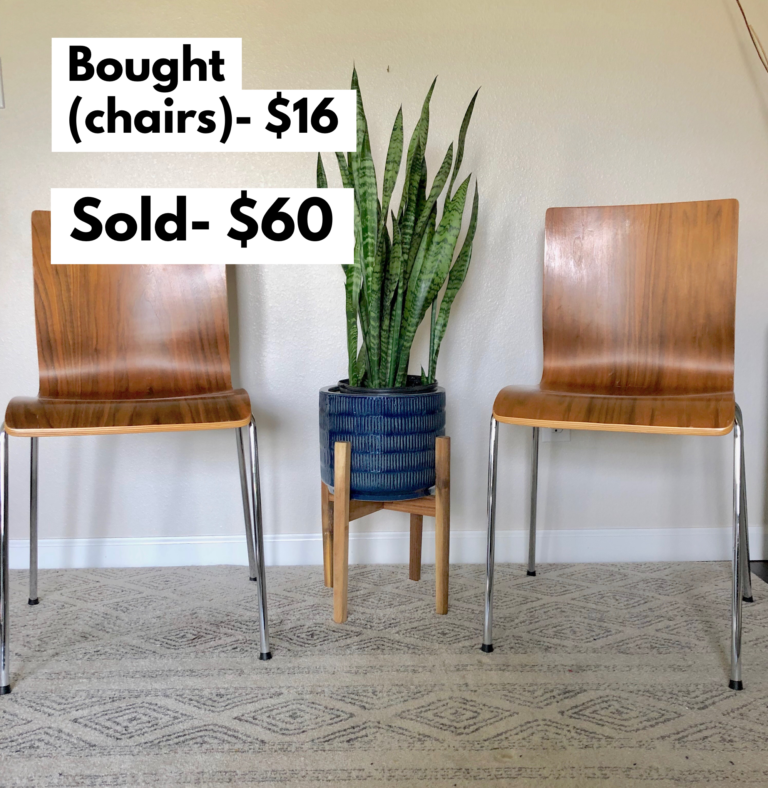 Step 3: What to Look for in Furniture
Finding the right items to sell can seem daunting, but I'm going to walk you through what I find works well.
Styles to Keep an Eye Out For
You're looking for timeless, classic pieces that are streamlined, simple, and ideally solid wood. I try not to mess with too many laminate pieces, but I've certainly flipped a couple end-tables that had laminate on top.
Midcentury modern pieces are incredibly popular right now, so do some Google image searches to see what those pieces look like so you can quickly identify them when you're buying your furniture to flip.
Look for Brand Names
Anything name brand seems to do pretty well. I'll look for brands like Pier 1 Imports, West Elm, Pottery Barn, Target, Cost Plus, and other widely recognized brands.
Quality Woodworking
Whenever I buy dressers, buffers, and sometimes end-tables/nightstands, I always open the drawers and look to see if the drawers are connected with what's called dovetail joints. It's a style of woodworking that is a little more classic and tends to last a bit longer. It's a good selling feature and many people appreciate that joint.
In all honesty, I'm not a wood worker, so there are probably plenty of other factors to consider, those are just one feature I've found help sell furniture more quickly.
Cheap Prices
This is probably the most important factor in selecting your furniture to sell. If it's a cheap price and follows some of the tips we just talked about, you'll be in good hands to resell at a profit. The money is made at the buy, so choose your pieces wisely.
My Favorite Tip
My fiancee, Tony, is basically the smartest guy ever and teaches me all kinds of really cool tips and tricks. This is one of the ones he shared with me that completely blew my mind.
You'll need to download the Google App and eBay App.
Then when you have the apps installed, you can take a picture of piece of furniture (try to show only the furniture you're curious about) and then search by image on Google and on eBay to see if any brands, values, etc. comes up. I use this ALL the time when I'm yard-saling and look into items that I don't know if are worth much. It's really, really helpful.
Isn't that such a killer tip?
Step 4: Redo or Nah?
I am not a fan of redoing furniture. I love flipping furniture, but not necessarily working on it. Let me be clear– I enjoy redoing furniture, but I try to treat this as a money making side hustle instead of a passion project. Because my goal is to make money ASAP, I don't want to sit on furniture too long or spend hours upon hours redoing pieces. It's a lot of sweat equity that I'm not overly interested in.
That means that when I'm looking for furniture, I'm not buying pieces that need a lot of TLC. I'm buying things that have minimal wear and tear, hardly any tears or pilling and looks pretty decent overall.
I have redone furniture, and I do on occasion do that, but again, this isn't just for fun for me, it's to see how much money I can make. But you do you!
Here's a dresser that I had to redo. I bought the dresser for $30, spent $15 on paint and sold for $220.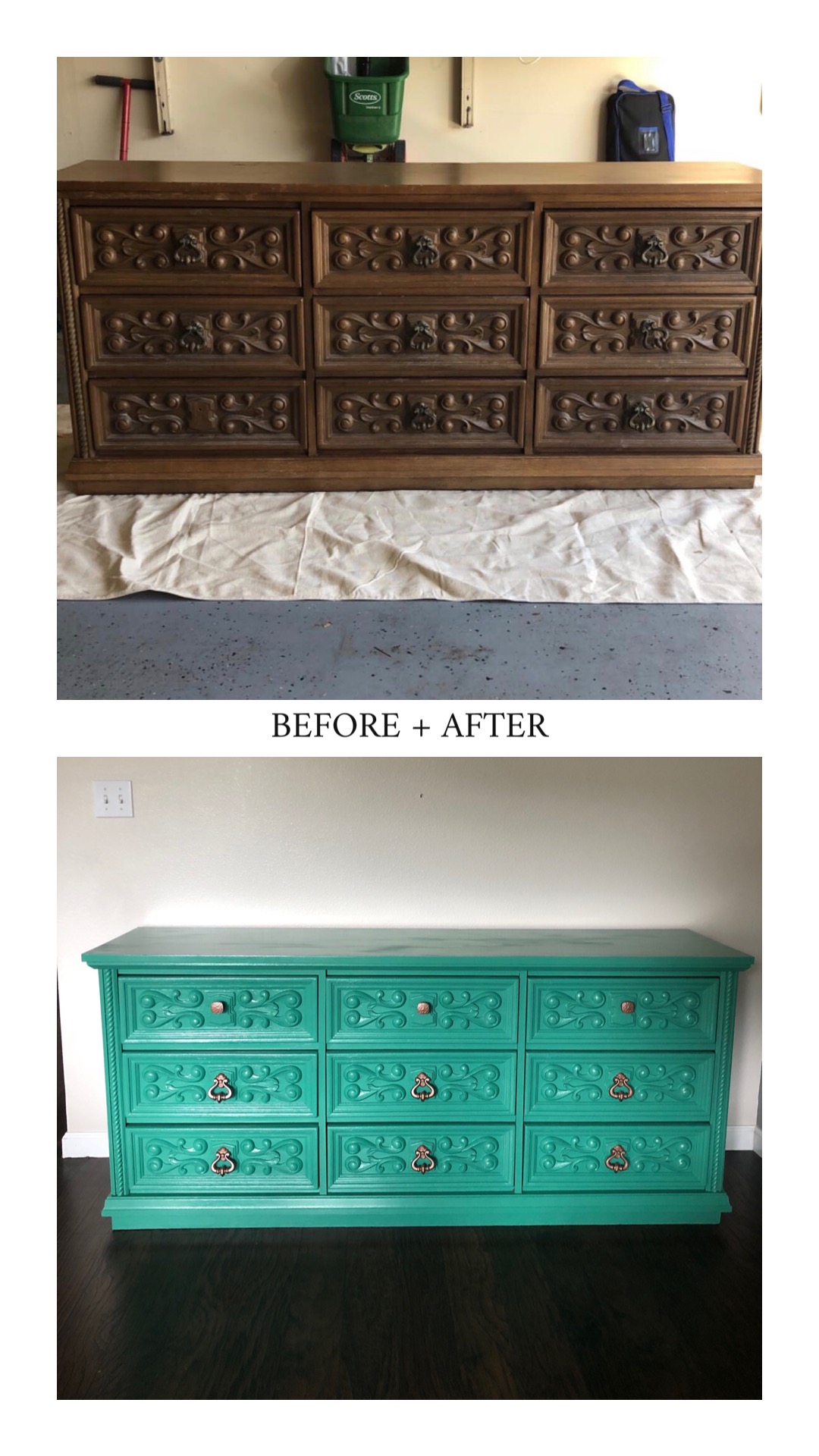 Step 5: Pricing Your Furniture
There's not an exact science to pricing your pieces, so I understand how confusing that can be. Here's my personal strategy of how I think about pricing and purchasing.
MY FORMULA: LOW END OF MARKET VALUE + COSTS > MINIMUM PROFIT
If the low end of the market value plus my costs are greater than the minimum profit, then I'll move forward with purchasing the piece and listing it. If it's lower than my minimum profit, then I walk away.
That's it. To find out market value, I'll do a quick search on FB Marketplace and eBay to see what things are selling for. If I know the brand of the furniture or through using my Google image search, I can sometimes find the exact item and see how much it is brand new. I use the low end of the market value because that way I know I can almost guarantee I'll make money.
Pricing Benchmarks
A lot of this is trial and error, but if you're keeping detailed records of your items, you'll start to learn really fast the price range things can sell in.
For example depending on the size, condition, and trendiness these are some of my own benchmarks for pricing;
Accent chairs + office chairs – $30-$100
Kitchen tables with 4 chairs- $80-$150
Dressers- $80-$200
End-tables + Nightstands- $30-$60
You need to test these ranges for yourself! These ranges are based on my own data, my city, and the pieces that I select. Yours might be higher or lower depending on what furniture you gravitate towards and your local market.
Using the formula above, let's say I found a nice office chair for $5 at a thrift store (we're going to exclude tax for simplicity).
I would search FB Marketplace and see that office chairs are priced at roughly $55 on the high end and $30 on the low end.
My formula would be listing at $55, and expecting to sell around $45. So if I expect to sell at $45 – $5 Costs = $40 Profit. But remember, my minimum profit is $20, so I could in theory I could accept as low as $25 for the chair and still make money.
Again, there isn't an exact science to this, but you'll get better at this over time (I started getting better at this around 5 flips).
Step 6: Listing Your Furniture
There are a lot of ways to sell furniture. I personally, only use Facebook Marketplace at this time.
I have found Craigslist for selling items to be terrible. There are so many spam inquiries that it's not really worth it. (Again, this is just my experience.) I haven't dove into the world of shipping large items on eBay or Etsy, but know it can be done for a fairly economical price using Freight Shipping. That's about all I can say on that.
So we will be focusing on FB Marketplace.
What to Include in Your Listing:
3-7 pictures in good lighting: Show all the different angles, up close pictures of any damages, tears in fabric, stains. I will typically stage my pictures and do some very minor editing to brighten and enhance the appearance (this is a fine line, never alter the image too much as you can change the color and piss some buyers off)
Keywords: this is kind of a SEO (search engine optimization game) so when you're writing your title, ask yourself "what exactly would people be searching to find my XYZ?" Then include those keywords in your description, title, and tags
Dimensions: People are going to ask, so just include it in the post otherwise you'll be wasting time going back and forth answering those questions
No Holds: Unless you're comfortable holding an item for someone you can, but I don't recommend it. People tend to change their mind FREQUENTLY on items and you never want to hold items
Step 7: Safety Tips
Safety was my biggest concern when I started flipping furniture. I wanted to make sure I wasn't going to get raped and murdered in a back alley. Thankfully, I over-exaggerated this stuff in my head and have found safety to be a non-issue.
Here are some safety tips if you are meeting strangers on the internet:
Always meet in a public, well lit, place that has cameras. (I meet at Starbucks parking lots and gas stations).
People will be coming to your home if you are selling furniture– it's inevitable, so make sure you aren't home alone, the furniture is in your garage or on your front patio– basically not in your house.
Don't give your address to them, unless they are on their way to meet you. I will give people my two main crossroads and tell them to message me when they are on their way and that I will give them my address then. I don't want a bunch of randos having my address if they aren't actually buying my crap, ya know?
Tell them to message you when they are outside so you can open the garage. I find this to be helpful so someone can't just push my door open and sneak into my house leading to my demise and it keeps my dog, Patrick quiet from yelling at the doorbell.
Try to have someone home with you. I live with Tony and constantly have one of my siblings stopping by, so I'm rarely alone during sales.
Ultimately, I find some comfort knowing if someone was in fact going to rape/murder me during a furniture flip, the police would have a lot of documentation of who the exact person was through FB Messages and most likely, a trackable IP.
Seriously though guys, this really isn't as big of an issue as I thought it would be. Still, I know it's scary, so I wanted to give you some tips.
Step 8: What To Do if Your Furniture Isn't Selling?
There comes a stressful time in every flippers life, when your inventory isn't moving as fast as you'd like. Holding onto furniture means you are losing money because your cash is tied up into inventory and you can't reinvest in more furniture.
It sucks. But it happens.
When your furniture isn't moving as quickly as you'd like, there are three things you can do:
Drop the price
FB Marketplace has an auto feature on there that allows you to click one button and lower the price. I usually use that feature. I can't say this for certain, but it appears that when you lower the price, FB's algorithm seems to show the item to more people and that can trigger more interest and lead the the sell.
Retake Your Photos + Redo the Description/ Title
This is an easy thing to do. Retake the pictures, look at your description and see if it's a little too vague or not including very good keywords. Sometimes it's not the item, but the way the pictures were staged, taken, or even the lighting.
Redo the Furniture
My least favorite option is putting the extra time and energy into redoing the furniture. Sometimes a fresh coat of paint, new stain color, or a little handy creativity will bring new life to the piece and allow you to sell it for more. This is my exact situation with a kitchen table that I bought. It's not moving, and now, I begrudgingly need to paint and spruce it up.
Step 9: Track Your Revenue and Expenses
The more you treat this like a mini-business, the better off you'll be. I like to track exactly what I paid for items, anticipated listing price, actual sales price, profit, date listed, days to sold, where I found the item, and a short description of what the item was.
Here's a screenshot of my spreadsheet:

These are the exact things I track. (Note: I also flip electronics, so that's why it says Brand instead of Purchased From.)
It's important that you get very detailed with your tracking. The more data you have, the more profitable you can become and see if this side hustle is worth your time.
Phew! We've covered so much in this post! I'm not gonna lie, pretty proud of how comprehensive this one is. Haha!
I sincerely hope this post has inspired you to give furniture flipping a try. If you follow these steps, you will be well on your way to making some extra cash and much closer to achieving your financial goals.
Whitney Hansen is a money nerd, travel enthusiast and is passionate about personal finance. She paid off $30,000 of her own debt in 10 months and now teaches millennials how to gain financial independence.