It's so hard to stay on budget during the holidays. I'm here to help with this FREE RESOURCE – a printable holiday budget planner and spending tracker.
There is always an event that comes up, a person who you forgot to get a gift for, or something that needs to be replaced. It's also a busy season, so most of us don't have the time to go in to our budgets and make adjustments as things happen, which usually means in January we look back and wince at how much we spent.
So I created this printable to help you see your overall additional spending at a glance and hopefully help you adjust as you go.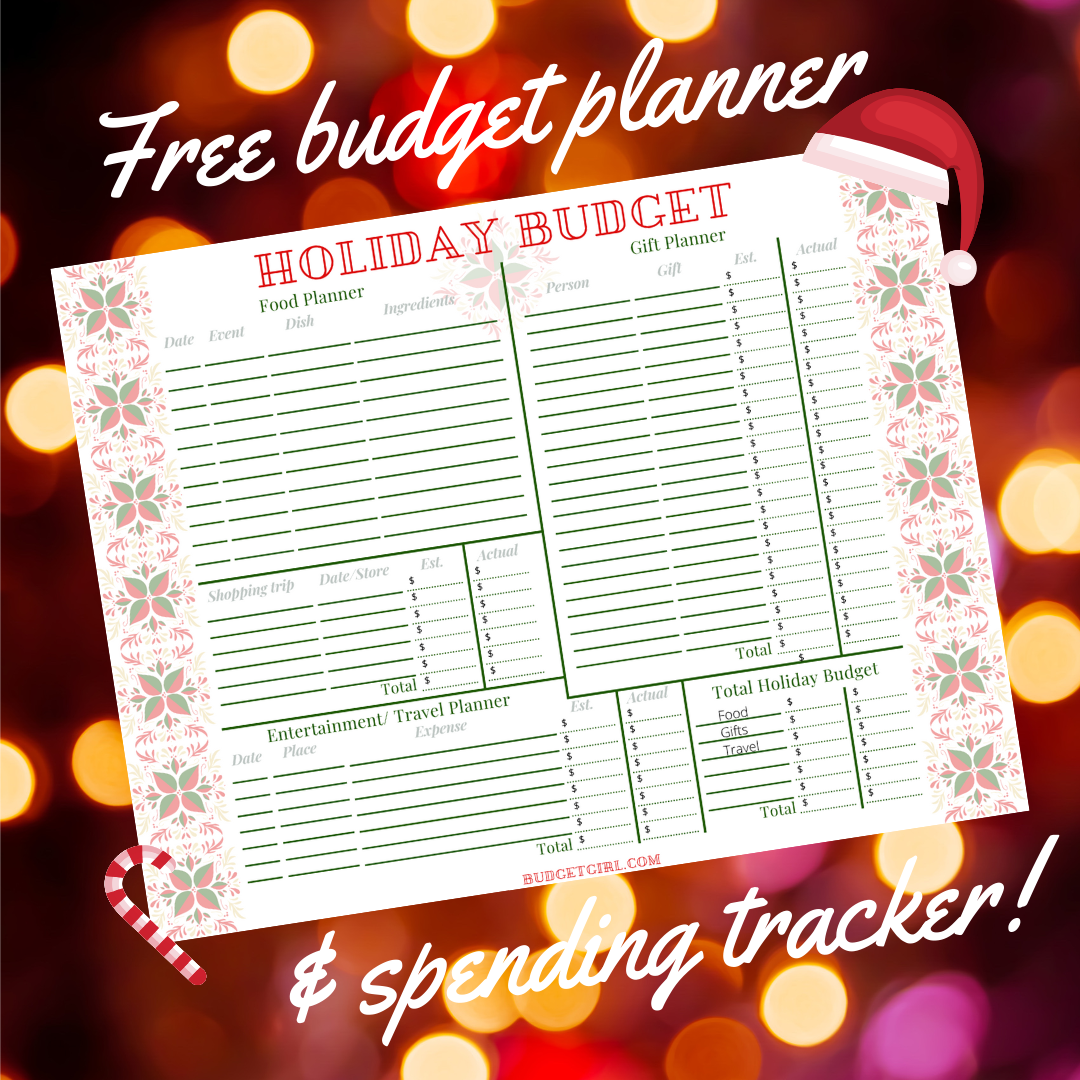 I hope this free planner helps you this holiday season.
(You do not have to sign up for my newsletter to get the file, but I'd sure love it if you did! I promise to never spam you or sell your info. 🙂
-BG
Prefer a digital budget?
Are you a digital budgeter who enjoys seeing totals populate in real time? Me too! I made a digital holiday budget spreadsheet that you can buy in my new etsy shop! It comes with all the digital files and formulas you need to stick to a plan.
By the way, it's just $3 (intro rate, prices will rise soon!) That's a holiday deal. Get it here.