This post is sponsored by Trademore. I was paid for this post.
Today we're going to talk about the best place to earn money for anything you want to sell.
Whether you're cleaning out, have decided an item doesn't "spark joy" anymore, if you're downsizing, if you've upgraded, or if something no longer fits your body or your life, once you've decided to let go of something, it can either be donated or sold. (Because smart/ kind people don't throw away things that could be useful to others!)
So what is the best platform for each of your items? What works best for selling clothes isn't the best place for electronics. And if you need to sell a piano, you probably aren't going to use the same platform for collectables.
I recently did a month-long sell stuff challenge to get some things out of my home and save some cash for my big money goal – a duplex downpayment. More on that in this video:
I made over $300 from stuff I had laying around that was taking up both mental and physical space and honestly it's a huge relief. Here are my tips on where to sell each category of stuff to get the best deal for the least amount of work.
Phones & Electronics
Electronics, especially phones, age fast and lose their value even faster.
I've gotten a few new phones over the last five years. Once due to shattering the screen, once because the battery was lasting about a second, and once because it became so slow after the IOS update that I was ready to pull my hair out.
Once I upgraded, I did what I think everyone does. I put my old phone in a drawer in my desk "just in case" my new one broke and I needed a backup. Except each time when I needed a new phone, I didn't use the backup! I got a newer model phone!
So I currently have a small phone graveyard in my desk, each worth less than the next, mostly because I didn't know where to sell them to recoup a little money. By the way, If I had sold them shortly after upgrading, I'd probably be able to make a lot more of the money than I would letting them sit for years.
Here's where an excellent online company I have the pleasure of working with on this article comes in. They have a mission of extending the life of technology and reducing its impact on the environment. At Trademore.com, you can see how much your old iPhones, smartphones, smartwatches and tablets are worth in seconds.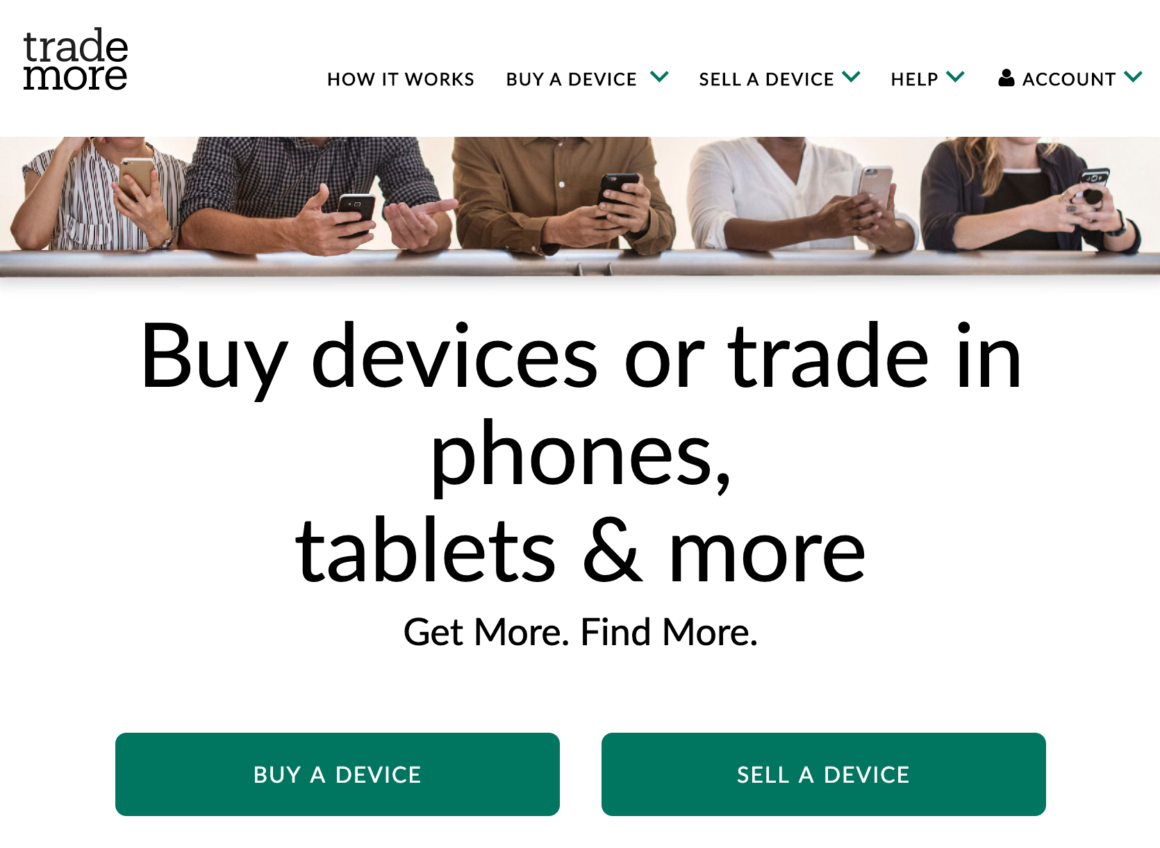 Just select what model and condition your device is in, and they'll give you an immediate offer. They even take phones with cracked or shattered screens! (Who knew you could sell those?!)
They'll send you a free, pre-packaged, pre-paid box to send your device in. Once they get it, they do a complete inspection and testing of the item and then pay you via Paypal or a virtual Mastercard gift card.
It's simple, fast, and gives you money for something that otherwise would have depreciated down to zero in a box in your closet or desk.
You can also purchase certified pre-owned phones, smartwatches and tablets at Trademore to save money on your next device. All their devices go through a 30-point functional and cosmetic inspection, and come with a certification and 30 day return policy.
Clothing
This is a tricky one. The key is to sort your clothing by tiers and sell to where those tiers will make you the most money.
First, identify if your clothing is recognizable, name-brand items or more store or generic brands.
High-End or Designer Clothing
If you have designer clothing or accessories, it will likely be worth it to list those items individually with photographs on sites like:
Poshmark
Mercari
The RealReal
Ebay
All of these platforms have some fees, but you'll get the most money for designer clothing here. You will have to take the time to photograph, describe and possibly answer questions about the items. If you're unwilling to do that, other options will be outlined below, but will earn you less money.
Mid-range Clothing
For middle-range clothing from recognizable brands that don't cost a ton, consider FaceBook clothing groups. Examples: J. Crew, Torrid, Ann Taylor, Lane Bryant, American Eagle, Nike, etc.
I've had some great luck as a plus size women both listing and selling my clothing on brand-specific groups like Torrid Buy Sell Trade, Torrid Plus size retail and Love of plus size clothing. You have to request membership, but everything is free and there are no fees.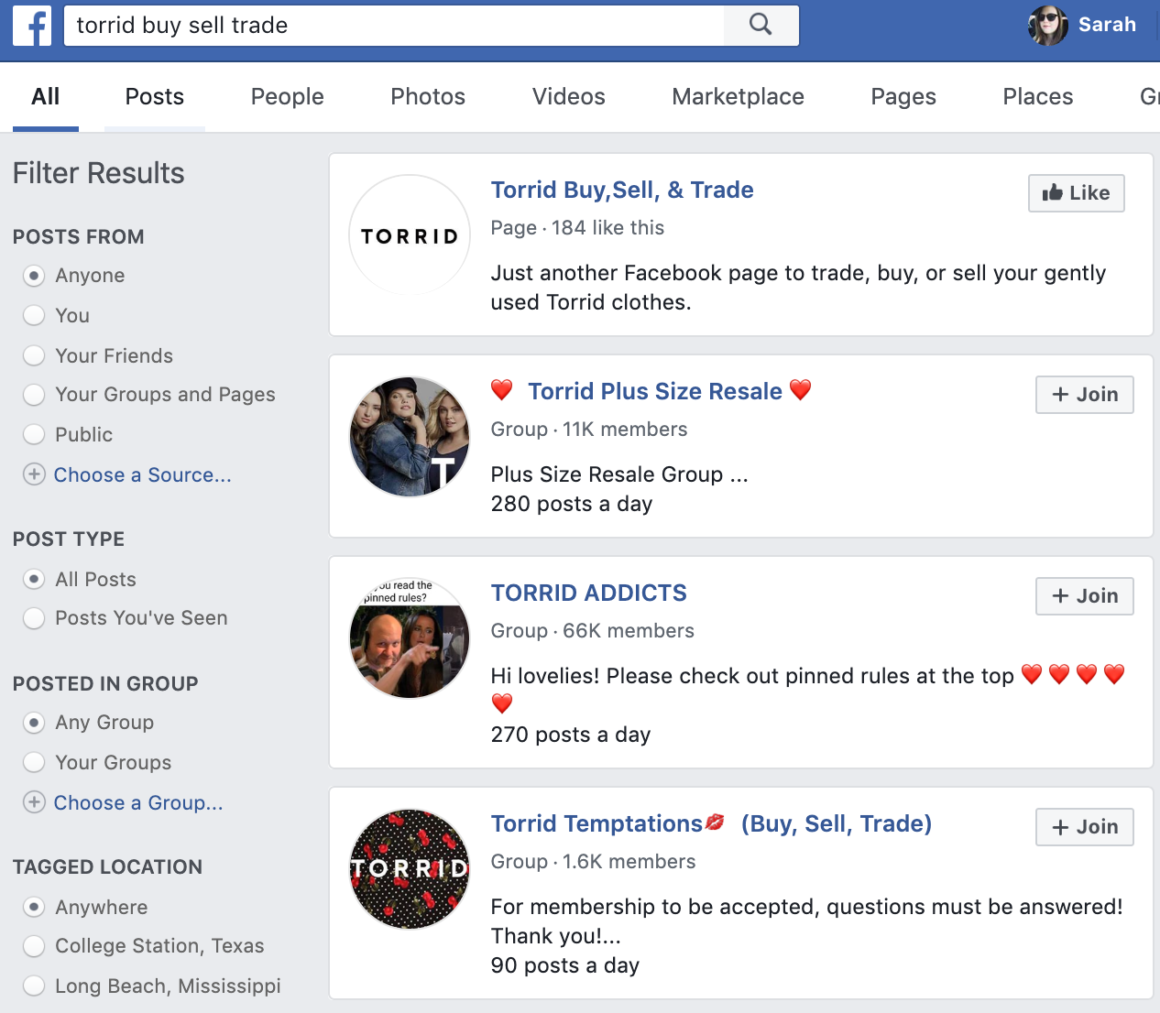 This is a very easy way to sell as you just upload photos in groups and name your price. People pay, usually via Paypal or FB Money, and you ship.
Generic Clothing & Items that Won't Sell
For things from the other tiers that won't sell or for non-brand name clothing, I like to use Platos closet or other physical consignment shops. I also use this method when I cannot be bothered to photograph or list clothing online.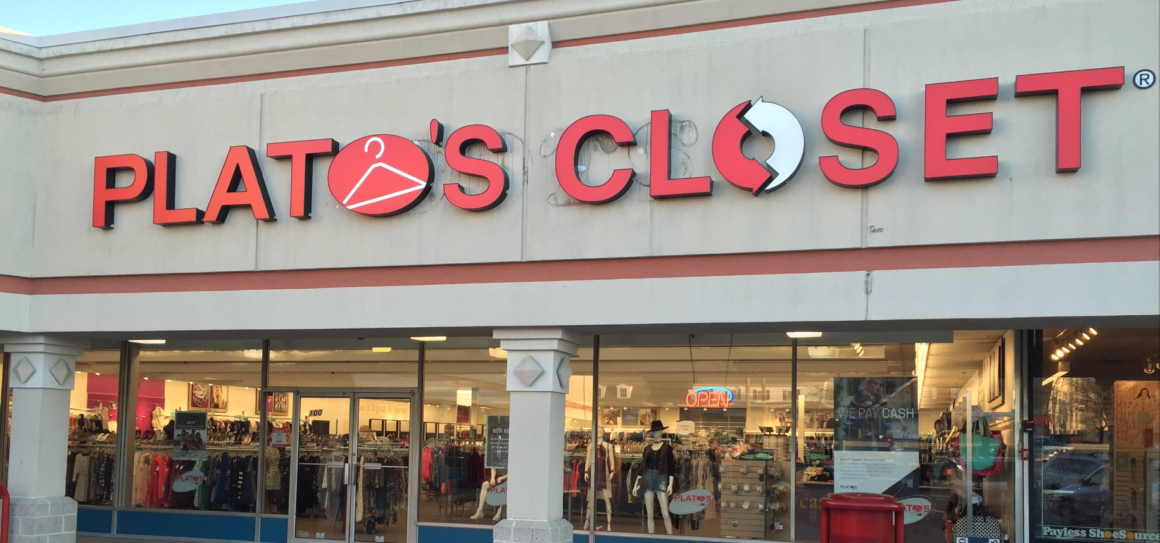 You bring a bag full of clothing in, they sort through it and offer you cash or store credit on anything they want.
Fair warning, they generally buy season-appropriate clothing only, so selling sundresses in December probably won't fly. You'll get the least amount of money this way, but it's also the fastest way to clear out clothing by far.
Make sure to donate anything they won't take. No need to bring it home when you've already decided you don't need it.
Avoid Doing This
DO NOT send your clothing off to the site Thredup or any site like it. They will give you pennies on your items, if they take them at all. And any "reject" clothing you send in is sold by them to other clothing resellers at no benefit to you. Don't fall for it. There are way better ways to sell your stuff.
Books
If you have textbooks, the end of the semester is coming up! Don't resell them to the bookstore for a dollar. You may have to time the selling of these at the beginning of each semester, but you can get more for them on Amazon or eBay.
For other books, I love and am completely unaffiliated with Bookscouter.com.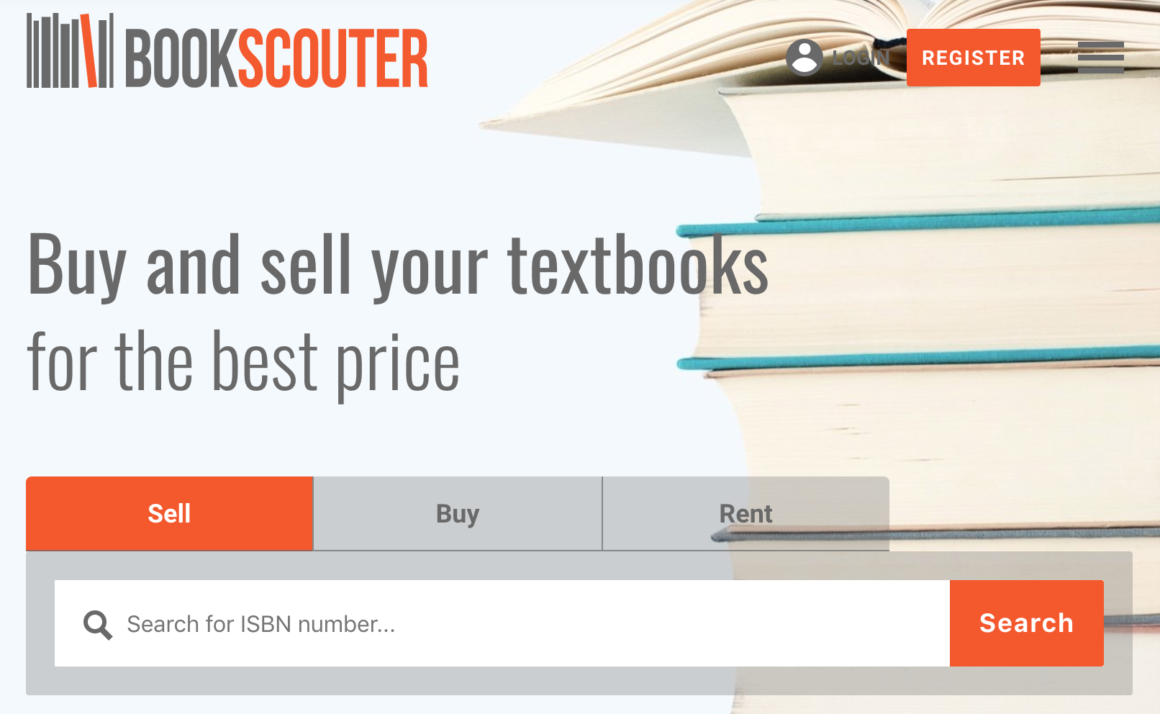 Either type in the ISBN number or download their mobile app and scan your books. They then search dozens of online buyers and generate a list of how much each of those buyers is offering, and where you'll get the most money for your book.
This saves so much time and insures you'll get the most. You can then sell your books right through the website with a free printed shipping label.
Cameras & Video Equipment
I think the best place to sell used camera gear actually is at a local camera shop. They can inspect and give you a price in person, and often can offer you more as a store credit if you need new gear. They also have the expertise you may need if you need help looking for your next camera.
If you'd like to sell online, eBay is where you'll get the most money. Cameraphiles regularly check eBay for gear and you'll need to list tons of photos and specs.
For a lower payout but less work, these websites have great reputations:
KEH.com
B&H
Adorama
Next Digital Entertainment
DVD's, BlueRay, CD's & Video Games
For physical entertainment media, you may actually have the best luck selling these hand to hand at a garage sale or in lot on Facebook Marketplace. With streaming's popularity, it's hard to get much for hard copies these days, and people who like hard copies often don't shop online.
Selling old movies for $1-2 may be the most you can get.
If you must sell online, here's where:
CD's, DVD's & BlueRay
Secondspin
Eaglesaver
Bonavendi (compares online sellers for you)
Video games
eBay
Gameflip
Facebook Marketplace
Furniture/ Home Decor/ Everything Else
For large pieces, selling locally makes sense to avoid shipping costs. but I've had the best luck selling even the most generic or weird stuff like wicker baskets, picture frames, one wobbly chair, plants, kitchen items and even a car on Facebook Marketplace.
Pros
There are no fees
You can list lots of dissimilar items in the same post
It is easy to find local people and see their profiles
Fast
Cons
Nutty people. I'm a haggler, but I've had people offer me a dollar for something worth $100 and demand I bring it to them 30 miles away.
You'll also be bogged down with tons of messages and everyone wants you to hold it or deliver it or take less.
My Top Tips
Do no holds – so whoever shows up with the money first gets it,
Consider porch pickup so you don't have to meet people. There's a risk of stealing, but I've never had an issue when using common sense and my gut.
Make sure to follow all the common sense and safety rules when meeting people, and avoid anyone who asks you to go to the ends of the earth to accommodate them. If they want it, they'll come to you.
So that is my round up of the best places to sell anything. I hope i've inspired you to turn some of the stuff you no longer need or want into money.
I'd love to hear about the best deal you've ever gotten and also the weirdest or most ridiculous offer you've gotten when trying to sell something.
Watch my video here: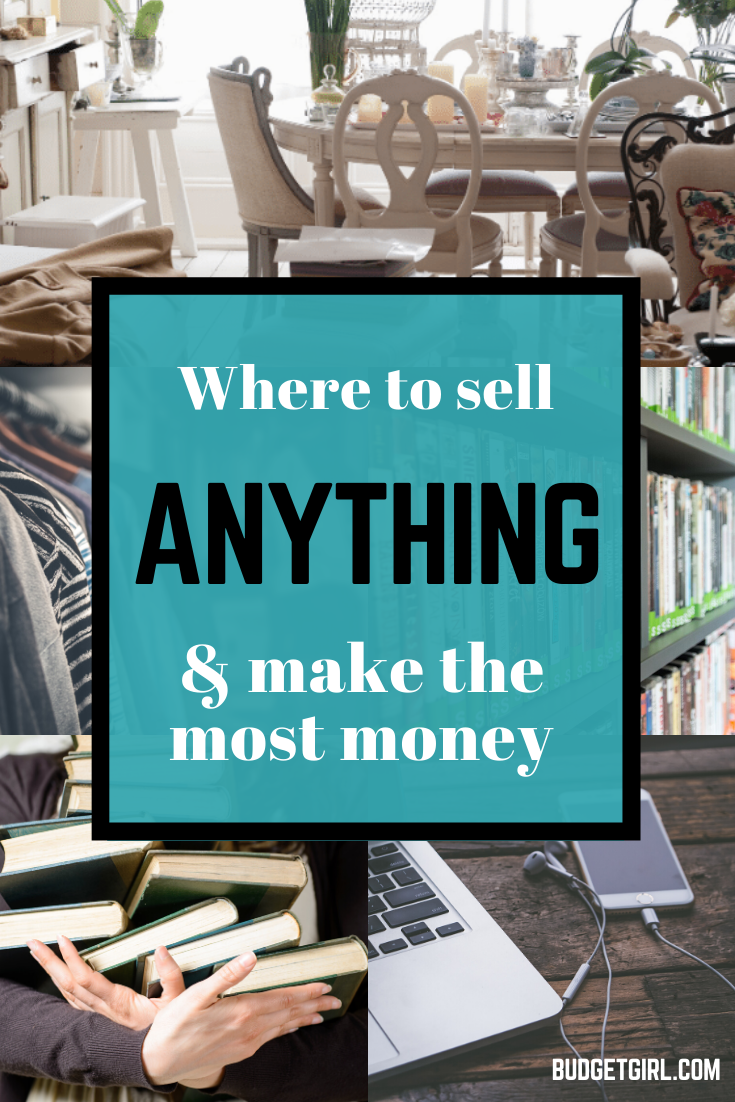 My blog may contain links to other websites. I am not responsible for the privacy policies of those other websites. When you click on a link, your information may be collected by those websites so I
encourage you to read their privacy policies. These affiliate links are not associated with Trademore.