Today we explore exactly how much you can make creating resin art, which has recently resurged in popularity thanks in part to a lot of artists documenting their process on TikTok.
Welcome to a new series exploring side hustles, small businesses and the people who run their money with them! We're getting deep into the money, the pros, cons and the things people generally don't tell you, so you can go in informed and ready.
Katie Springer is a 28-year-old living in Kansas City, Mo. and is the owner of Resin in Bloom, a business which does special occasional floral preservation, gifts, resin art, alcohol ink art and other related products.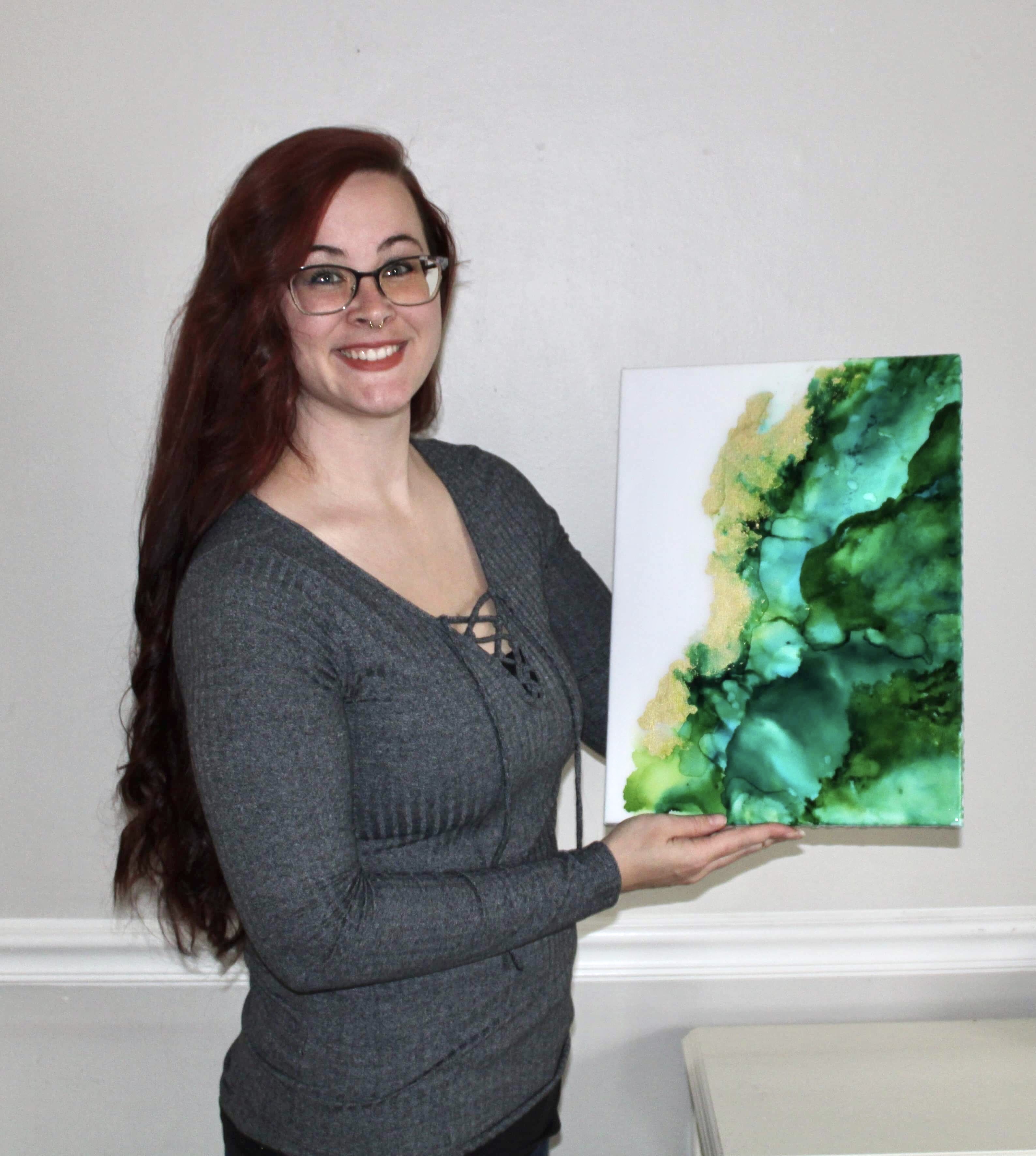 Let's hear the details on her small business from Katie!
How much time do you spend on your business weekly/ monthly?
About 8 hours a week. I'm a stay at home mom to my three kids and my husband works full time, so I can't commit as much time as I would like to.
How did you get into it?
I saw a video on Facebook and became obsessed with the process. I did a bunch of research and saved for months to be able to afford the starting supplies. I started creating in Feb of 2020 at the beginning of the pandemic. (Happy 1-year business anniversary Katie!)
Did you need any specific education/ courses/ training? If so, what?
No specific training or courses, but one should really research the proper safety precautions before diving in. Resin is not something to play with.
What is your favorite thing about your business?
The freedom to create! I've never been able to express myself like this before.
How do you monetize your business and how much do you charge?
I've been selling mostly on social media, I let my audience know in a post if a piece is available and that they can message me for purchase. But I have started moving more towards my website for sales. I still do a lot of custom commissioned orders and those are all through social media. And yes, I sell my prints on RedBubble as well.
Depending on the piece, prices range from $10-$110.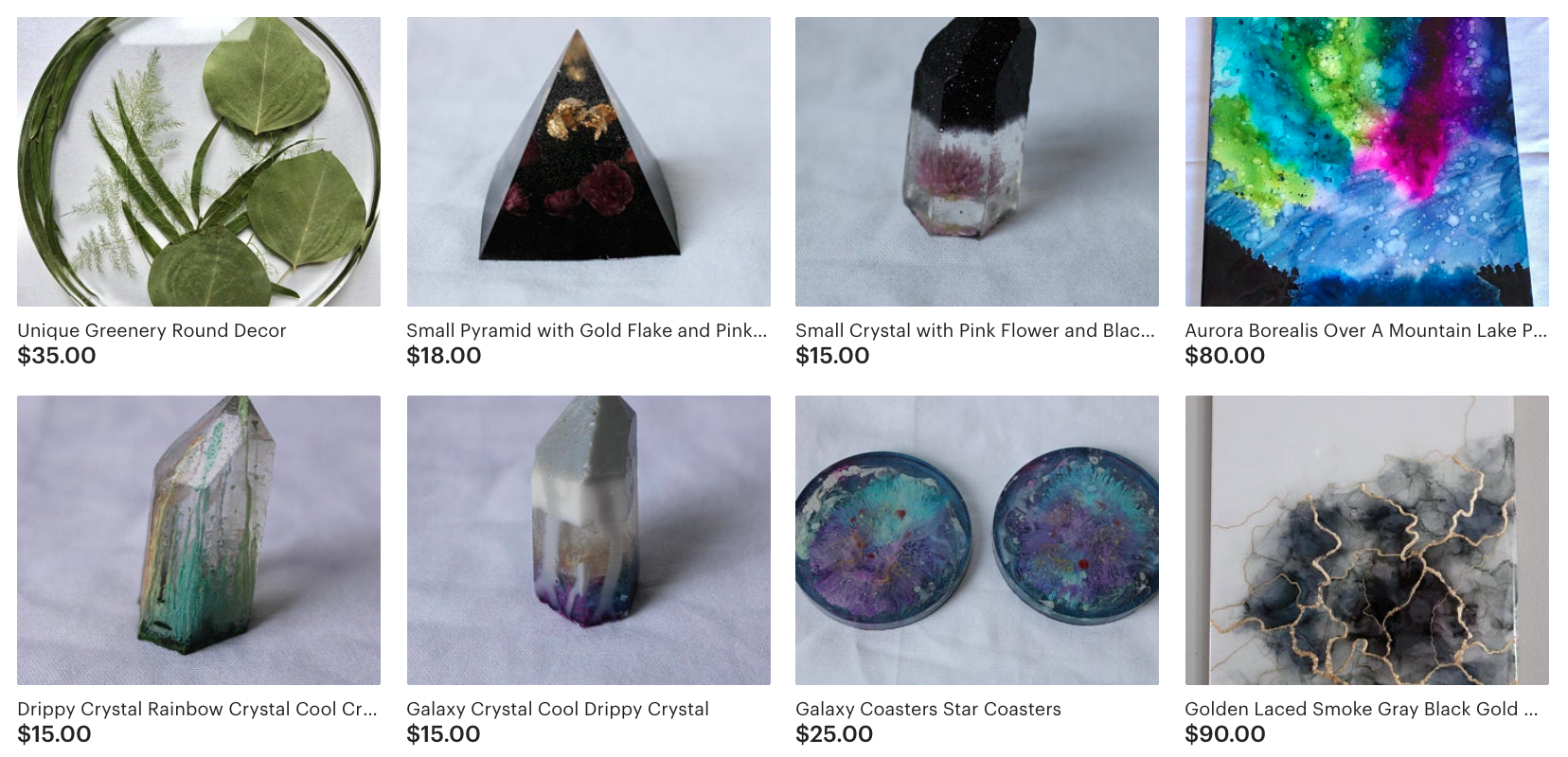 How much do you make from your business and did you have any start up costs?
I made $3,000 worth of sales in my first year.
My personal start up costs were right around $500. I had to get the resin, which I took a long time to research what brand I was going to use based on how I was using it. I also had to buy all the silicone molds I use, which I wish I had purchased higher quality pieces to start with because I've been having to replace quite a few already. I needed add ins, alcohol ink, glitter, paint. I needed silica gel to dry out my flowers, then tubs to keep the gel and the dry flowers in. And some basic office and shipping supplies as well.
What expenses does your business have?
I have to get everything to make the pieces unless the flowers are from the client. I have resin, mixing cups, molds, inks, canvases, primers, glitter, glass, crystals, flowers and so much more.
I started off with cheaper items and have slowly started building up the quality of my supplies.
How did you set pricing structure/ set your business up?
I am a sole proprietor and I based my pricing off of my cost for my resin pieces, but my art is based off what I think is market value. My prices will rise as I become more experienced and can produce better quality items.
How did you get word out about your business/ find customers/ followers?
I've solely done it through social media. It's all been during the pandemic, so I haven't been able to do any shows or anything like that. I also moved half way across the country in the middle of the year, so I haven't really been able to settle in a place yet, so it's all been online.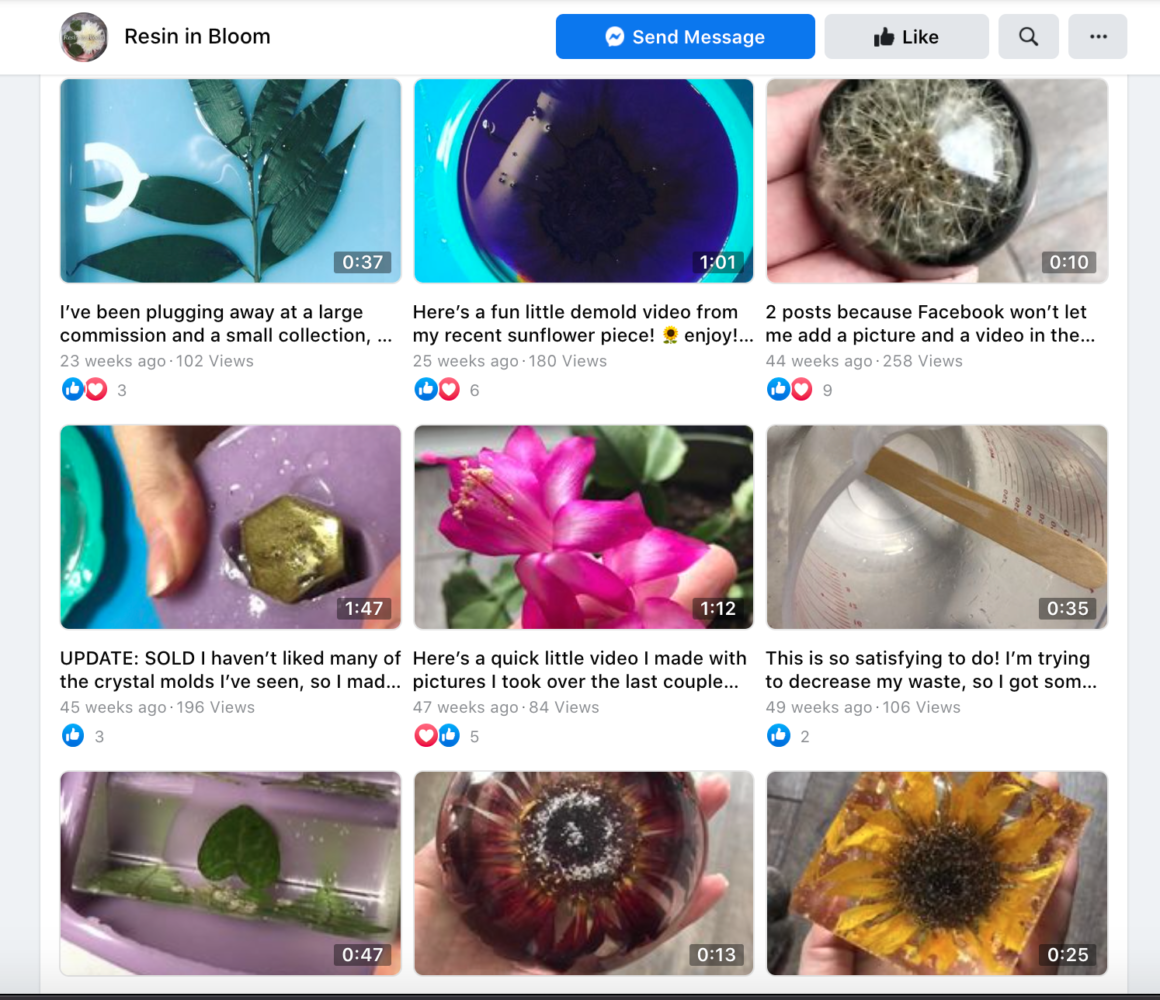 What is a behind the scenes task that takes more time than people would think?
Resin has to be poured in layers and depending on the resin, you have to wait between 3-6 hours or more before pouring another layer. Then you have to wait for it to totally cure before you can take it out of the molds. My resin only takes 24 hours to cure, but it takes between 7-30 for the resin to cure to its total hardness. 
What is your favorite tool/ product/ service that has made your business easier?
My favorite is my Moldi mold. Most molds are made of silicone and they wear out, some faster than others. But Moldi makes them with an HDPE plastic that lasts much longer and gives the piece such an amazing finish!
I cannot outsource anything really, besides buying molds. I have made my own before, it's a fun process, but so much easier to buy one that has already proven to work!
What is your favorite kind of piece of create?
That's a tough question because I love when people ask me to make pieces with flowers that are special to them, but I also love making my paintings because I have complete freedom to just create whatever comes to me!
What is one thing you think you do really well in your side hustle?
I really pour myself into my pieces (no pun intended) and I just hope that people find my pieces as beautiful as I do.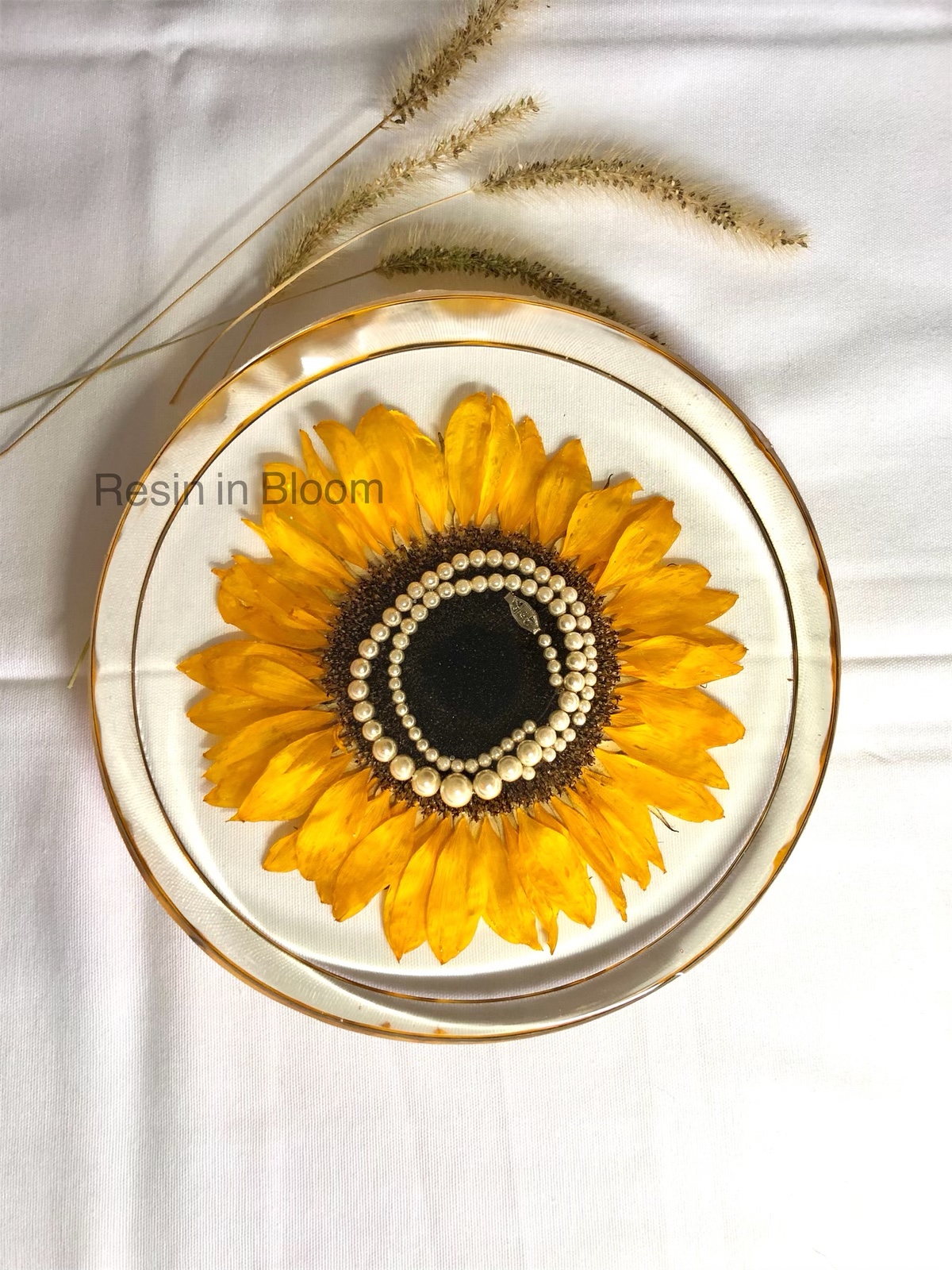 What is one regret or thing you'd do differently?
I'm still learning and becoming better in my craft. There's small things I find with my projects to be able to improve in the future, but I'm not sure if there's anything I can specifically pinpoint.
If I had to choose, it would probably be taking on too much for my first wedding floral preservation, it was a lot all at once and took a lot longer than expected.
What are your plans to scale your business?
My goal for this year is to get to 1,000 followers. The more people I can get in front of, the more I can grow my business. I would like to be able to make it my part time job since my full time is being a mom. In 5 years I could move it up to full time. I really want it to be successful and profitable!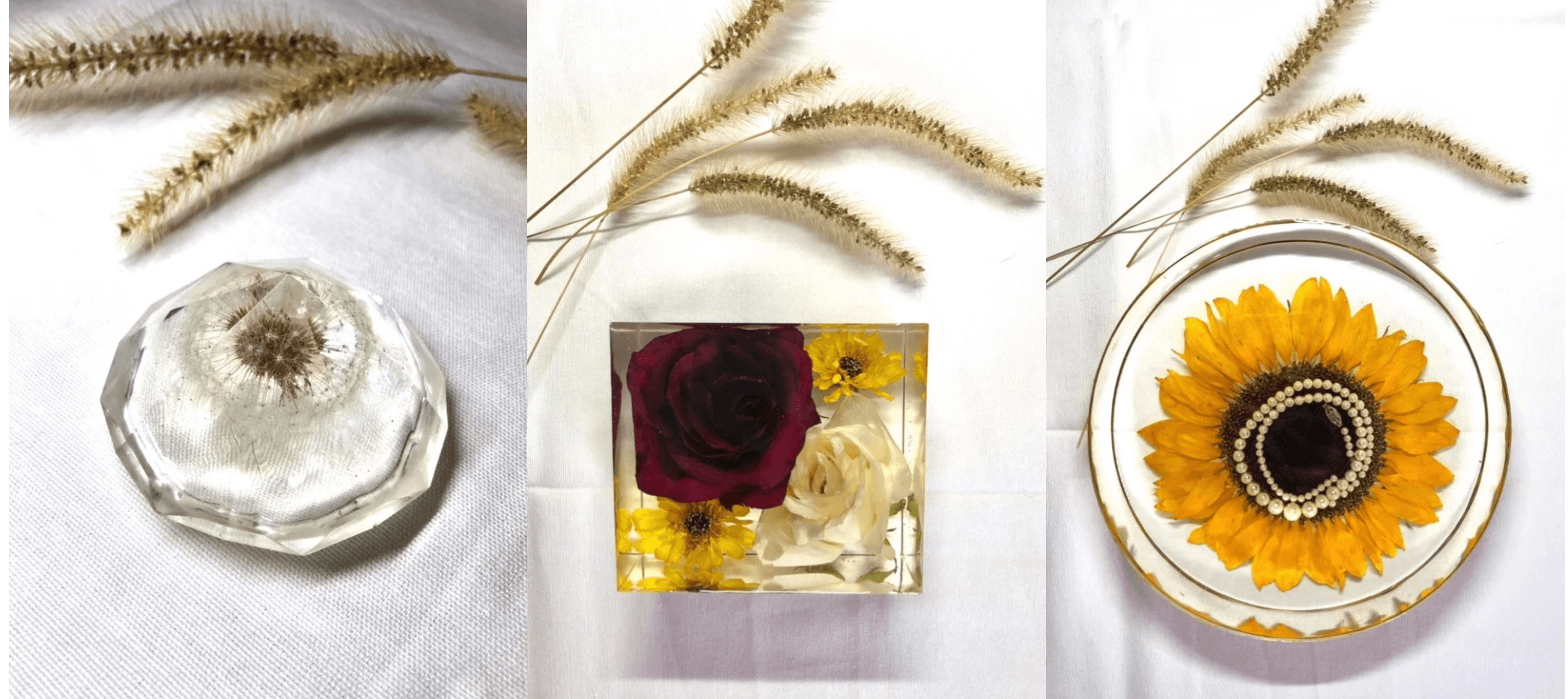 What advice do you have for aspiring entrepreneurs/ side hustlers?
You just have to go for it, but make sure you know when to stop putting money into it. Believe in yourself and don't sell yourself short.
Anything else you'd like to add?
I've always had problems with being able to express my creativity and artistic side. I took art and piano lessons as a kid and it didn't help anything. I could never make my hands create what was in my head. I also suffered with identity issues after having kids, I didn't really know who I was.
Finding a creative outlet has let me tap into my deeper true self and has really been healing for me.

Katie Springer
At first I started creating, just to create, hoping it would sell. Now I create as a form of self care and expression. Having my business be successful is more than being able to make money, it's a way for me to be free!
Where can people find you?
You can find me on Facebook, Instagram and at www.resininbloom.com

—————————–
What a cool side hustle! Thanks so much to Katie for giving us the run down. Make sure to visit her at the links above.
Check out another post in this series: How to make money walking dogs!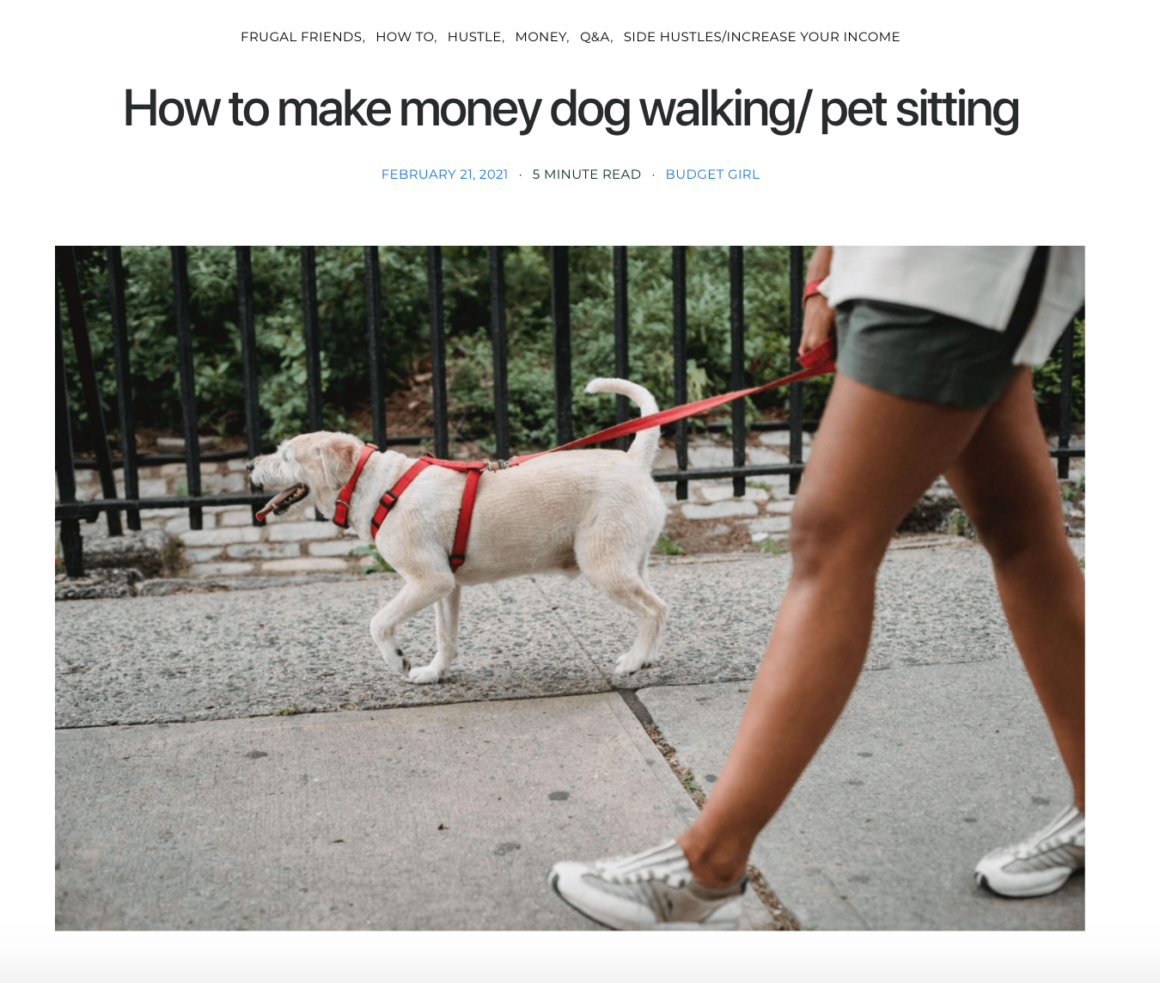 Do you have a cool or unique side business or hustle? Are you willing to talk about the rundown, warts and all? I'd love to hear from you and potentially feature your business here! Drop me a line at [email protected] with the subject line "Side hustle series." Hope I hear from you!
Let's talk! – Would you ever create resin art as a side hustle? Why or why not?