Today we explore exactly how to start a picnic small business and much you can make creating these experiences. This brand new type of business a completely portable, customizable and has low ongoing-costs!
Welcome to a new series exploring side hustles, small businesses and the people who run their money with them! We're getting deep into the money, the pros, cons and the things people generally don't tell you, so you can go in informed and ready.
————-
Aniah McKenzie is a 21-year-old living in Bryan, Texas and is the owner of M.E. Picnics a BRAND NEW (but already profitable!) business which plans and creates custom picnic experiences!
Couples or groups can come to a local park to find a gorgeous instagram-worthy and luxury picnic pre-set up and complete with a variety of cushions, food, activities and other items. Aniah also cleans up after for a complete picnic date without the mess or stress!
I think it's a brilliant and creative business with no location costs and hopefully great profit! Let's hear all the details from the businesswoman herself: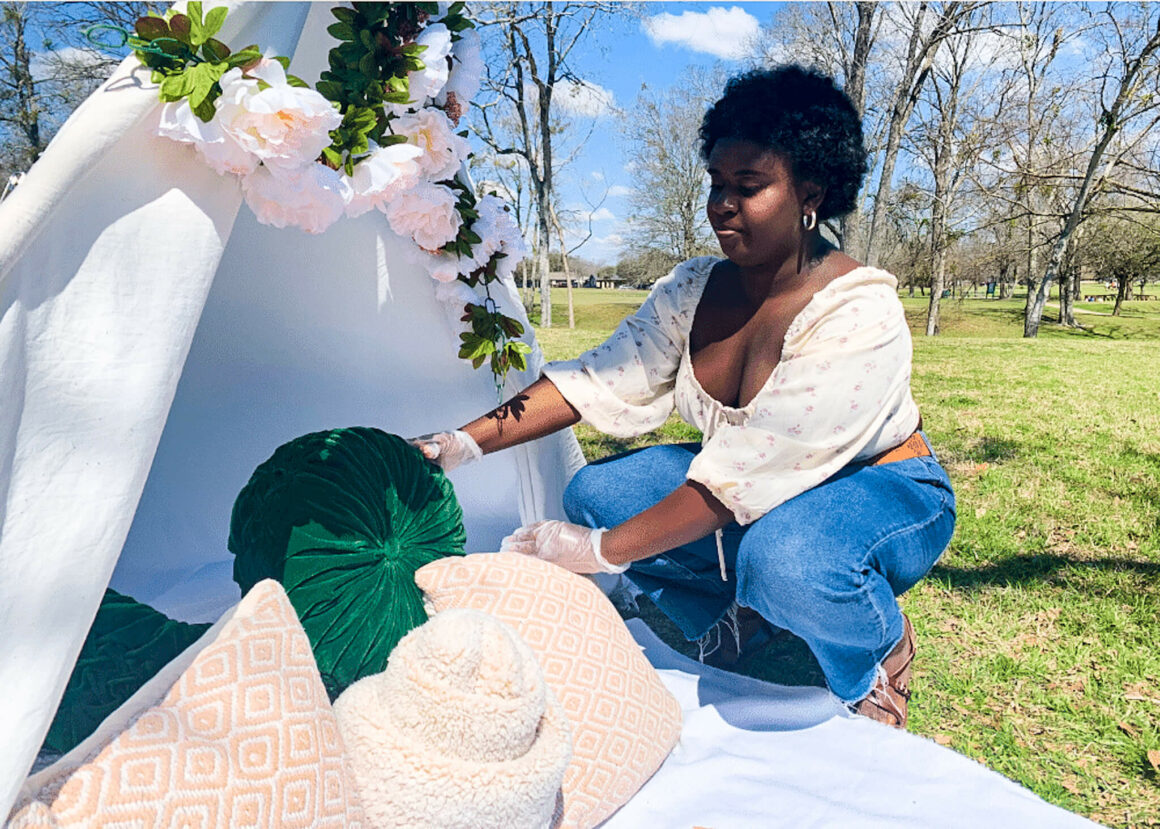 How did you start your picnic business?
I used to work doing bridal alterations and in January I got laid off. At that point I was tired of working for other people and wanted to build something of my own. I always knew I wanted to start a business and I ended up choosing hosting picnics.
How much time do you spend on your business weekly/ monthly?
I put a lot of time into my business, because I really want it to be successful. It's my business but also my hobby and what I do in my free time. I make my own advertisement, social media outreach, take my own photos, shopping, sourcing, and researching constantly. I would say I probably spend 60+ hours on my business a week, mainly because it's currently all I do.
Did you need any specific education/ courses/ training? If so, what?
No much but I am in the process of renewing my food handlers certificate. I have no background in anything business. Everything I've learned has been from the internet if I wasn't sure about something.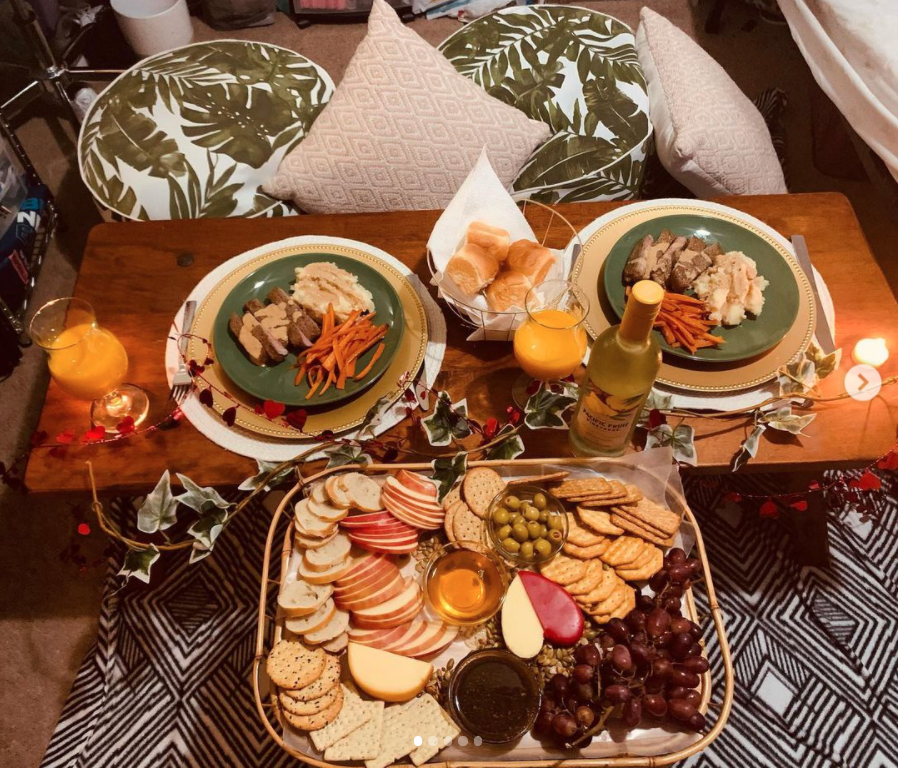 What is your favorite thing about your business?
It combines all the things I love doing! I love picnics and we're always hosting things in my home. I love being crafty and diy projects. A lot of the things included in the packages I make myself like the teepee. I get to do things I enjoy and get paid for it!
How do you monetize it? and how much do you charge for your products/ services?
I charge people for planning, set up, and clean up. For example for my basic package, "Sitting Pretty," is $40. What's included in the package is:
table with décor
table settings
pillow seating
sparkling drink
a game basket.
I also charge for add-ons for additional experiences separate from the main packages. We offer charcuterie boards, canvas painting, and more.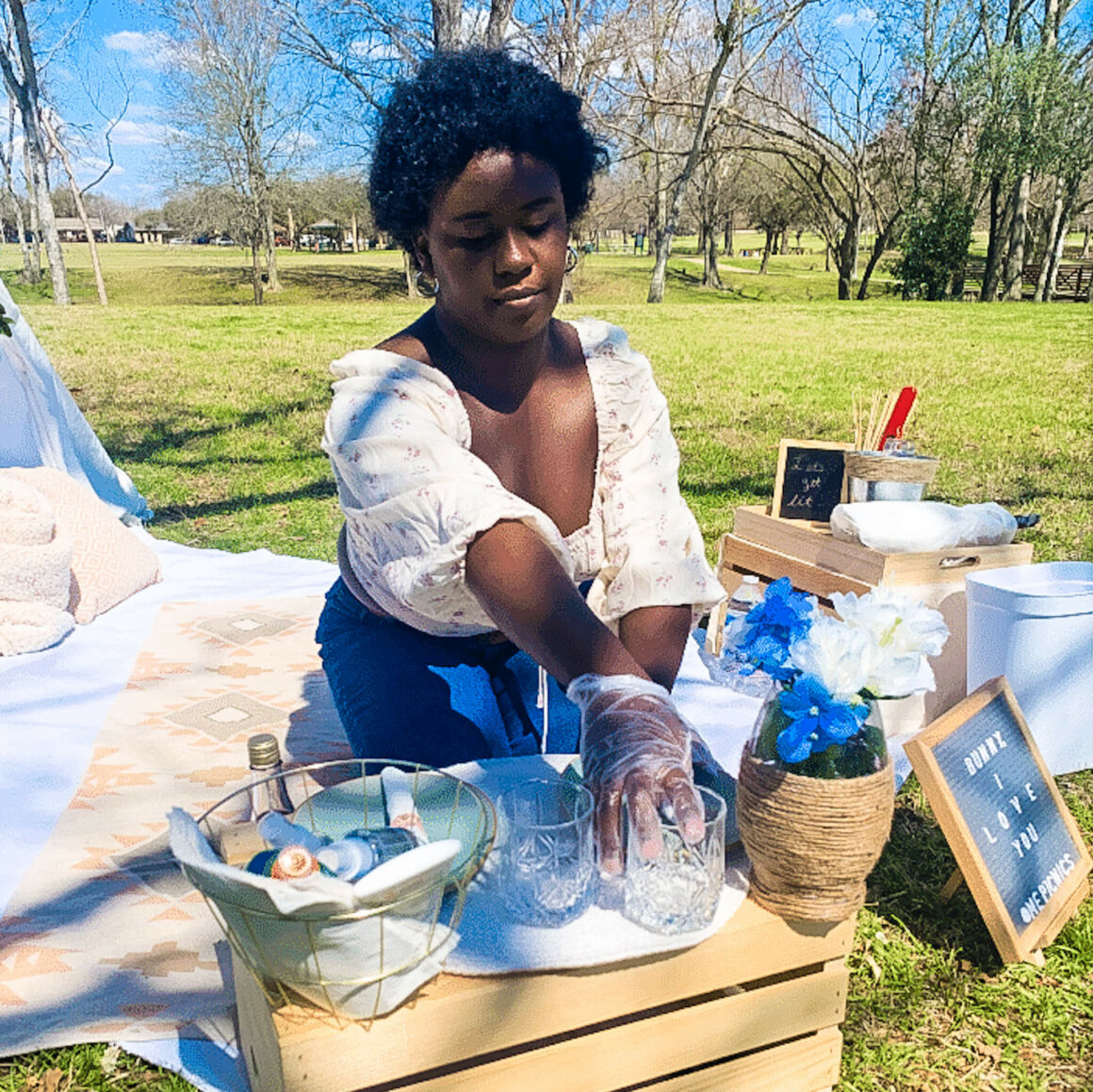 How much do you make on an average month/ last year/ since beginning?
I started a month ago and put in about $300. Since then I've made $280 and have had 5 bookings.
What is your best selling or most popular product or service? Tell us about it and why you think it does well!
I would say the "Sitting Pretty" package is my best seller and usually customers book the tea sandwich tray add-on with it.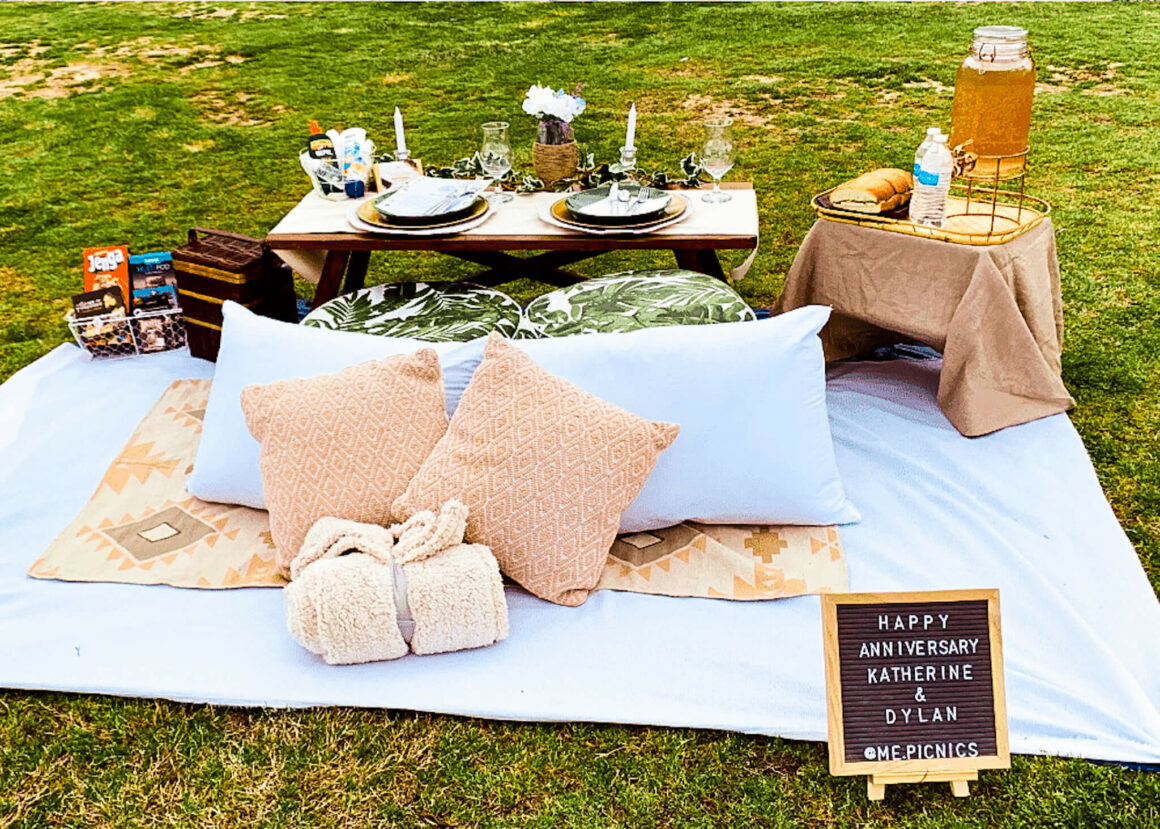 What expenses does your business have?
My expenses are not too crazy at the moment. I spend the most money when I create a new package. The sitting pretty package I spent about $250 for everything. I reuse everything every time I book, so another expense is washing everything which is about $5- $10. My last expense would be any add-ons like food or drink, which can go from $10- $20.
How did you set pricing structure/ set your business up?
When I set up initially my prices were higher across the board. I'd get people messaging me with questions and I think the reason they didn't book was because of pricing.
After that, I talked to friends about how much they thought was reasonable for what was being offered. That was how I got to my current prices and they'll probably stay where they are for awhile.
How did you get word out about your business & find customers/ followers?
My biggest way of getting word out has been Instagram. I spend a lot of time on making content and trying to get followers. Majority of my advertising has been social media platforms including Instagram, TikTok, and Facebook.
What is a behind the scenes task that takes more time than people would think?
I'd say creating the packages is one of the things that takes the longest which is why I only have two.
The "S'more than a feeling" package that just got announced took me a few weeks to come up with. I have to decide what I'm including, then I have to source everything and see if it might be cheaper to make myself. After that I have to price it so it's reasonable for people to purchase, but also so I make a profit. Then I do a photo shoot so I can advertise it on social media.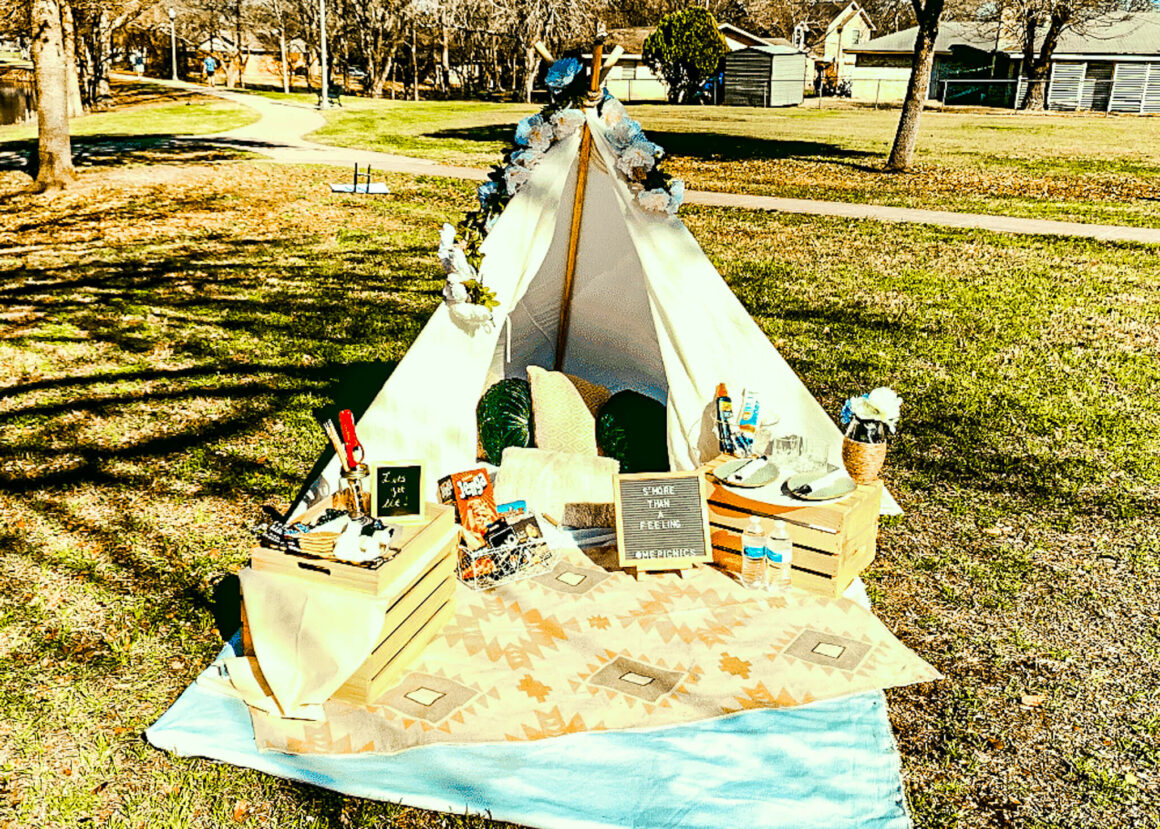 What is your favorite tool/ product/ service that has made your business easier? Have you outsourced any of the work?
My favorite tool is Canva. It's a free online graphic design tool that I use for everything. I use it to make all my social media ads and I even used it to make my logo. I haven't had to outsource but my husband does help out with setup sometimes. He's also a web developer so he created my website for free.
What is one regret or thing you'd do differently?
The only thing I regret would be not starting earlier!
What are your plans to scale your business/ grow it?
If I get enough business in the next year or so I'd like to add more package options and expand to larger cities like Austin, Houston, and Dallas.
What advice do you have for aspiring entrepreneurs/ side hustlers?
I think the advice I'd give to myself would be to take a breather every once in awhile. Checking every 5 minutes for bookings does not make any bookings magically appear.
Where can people find you?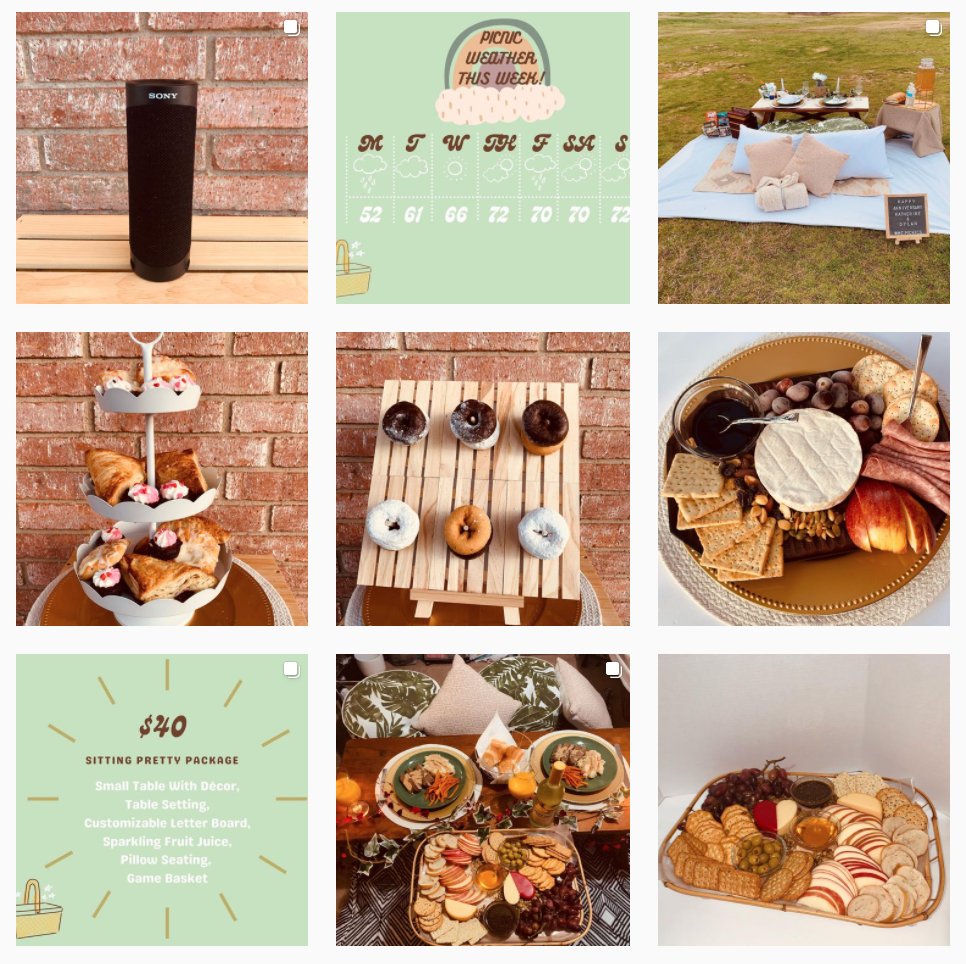 Check out M.E. Picnics! Even if you aren't in the Bryan/ College Station, Texas area, she has gorgeous socials and could help inspire you to start a picnic business!
—————————–
What a cool side hustle! I'm certain she's going to be so successful with this going forward and wish her awesome luck! Thanks so much to Aniah for giving us the run down. Make sure to visit her at the links above.
Check out other posts in this series: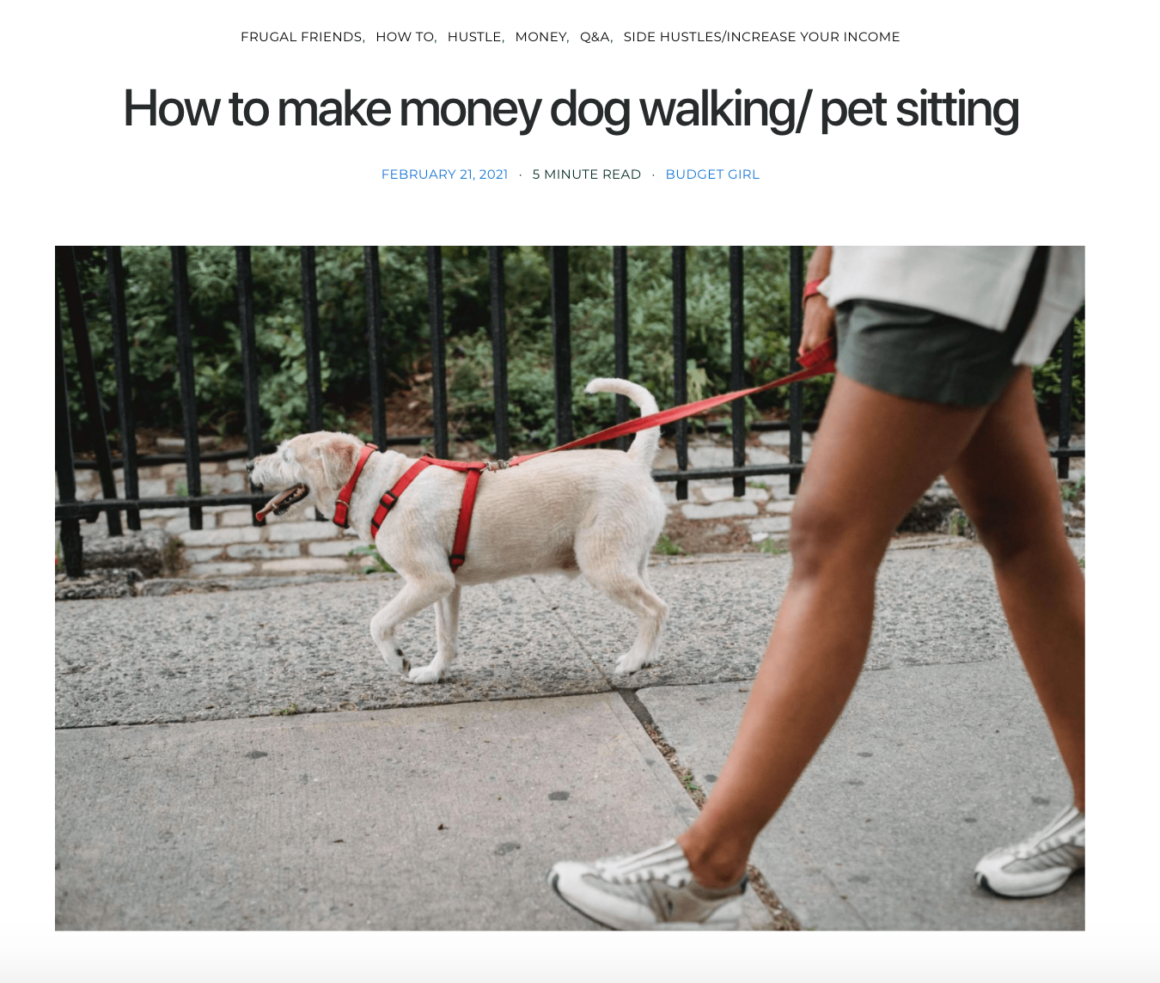 How to make money walking dogs!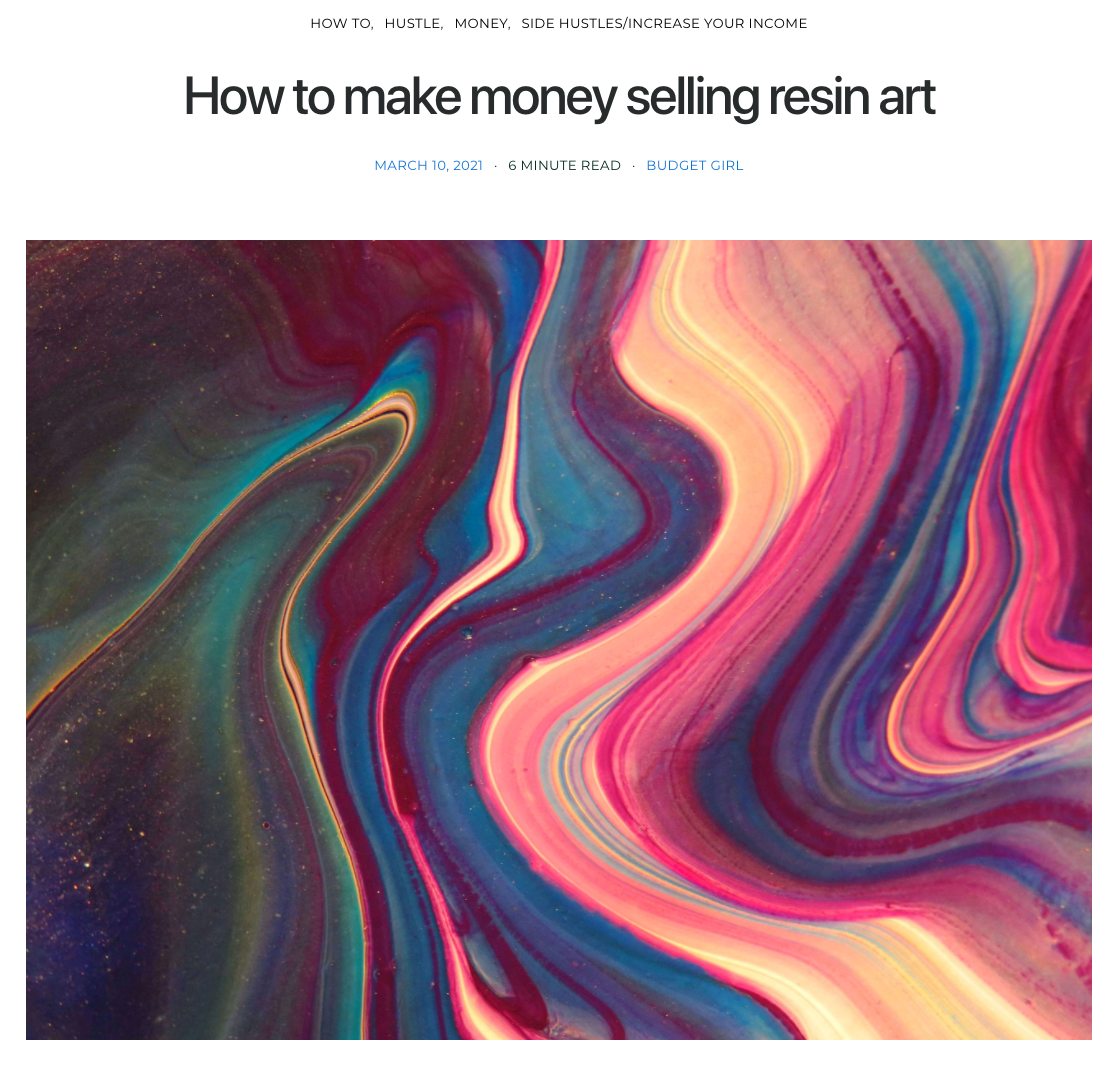 How to make money creating resin art
Do you have a cool or unique side business or hustle? Are you willing to talk about the rundown, warts and all? I'd love to hear from you and potentially feature your business here! Drop me a line at [email protected] with the subject line "Side hustle series." Hope I hear from you!
Let's talk! – Would you ever start a picnic business? Why or why not?