Perfect for the Crockpot!
Can you believe it's already fall? I know as soon as the colder months start to hit, I crave some warming soups, so today I can't wait to share one of my favorites with you.
It's a quick and easy recipe perfect for fall/winter, Chicken Tortilla Soup! It's an awesome soup to pack with you for lunch in a mason jar, I would also suggest adding some corn chips to your lunch bag (it's what I do and is good!)
This recipe is great if you have a crockpot since you can dump all the ingredients and go about your day. You can also make this on the stove, but I like cooking where I'm not needed in the kitchen for long periods of time. You should have most of these ingredients on hand, which is great if you're in a pinch.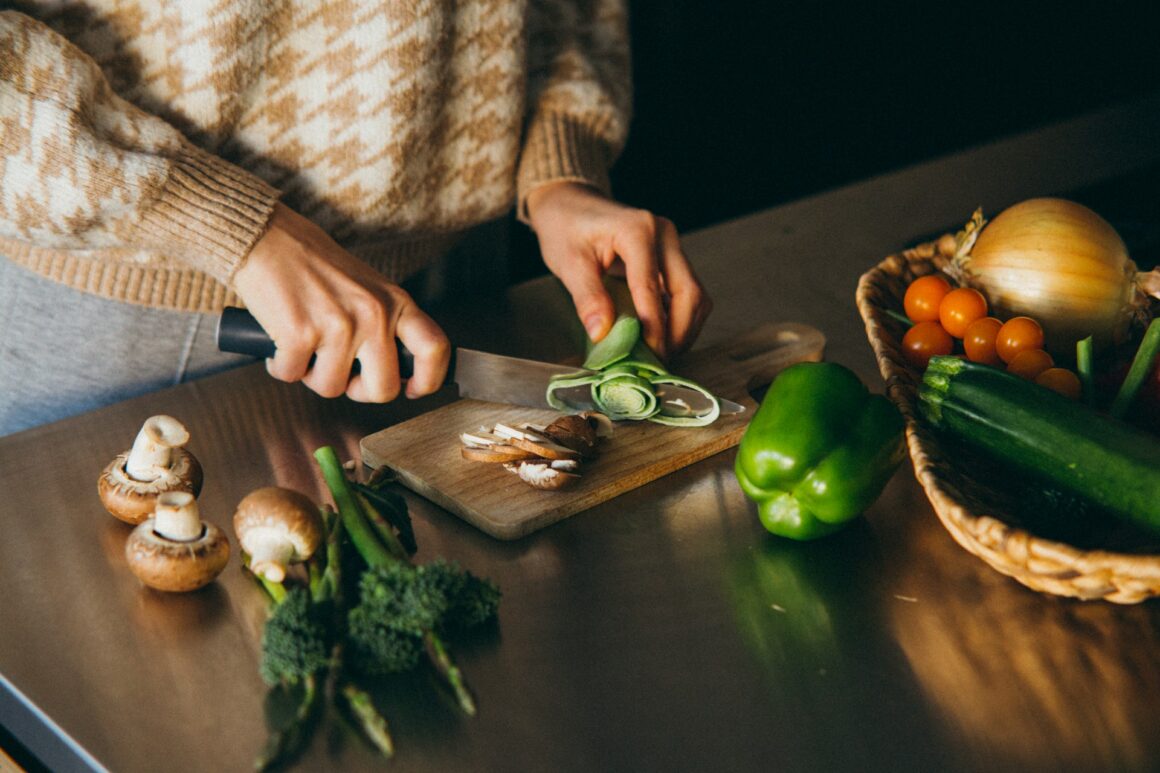 Here's how you make it.
Ingredients
½ lb chicken breasts or thighs
4-6 cloves of garlic, to taste
1 onion, yellow or white
1 can great northern beans
1 can red beans
1 can black beans
1 can corn
1 can kidney beans
2 tbsp butter
1 packet taco seasoning
1 can (or approximately 16 oz) tomato salsa
1 cup milk
1 cup beef broth
Hot Sauce if desired (I use Tabasco)
Seasonings (to taste):

Paprika, salt, pepper, garlic powder, onion powder, ground cumin

Garnishes:

½ tortilla per person
Shredded cheese, to taste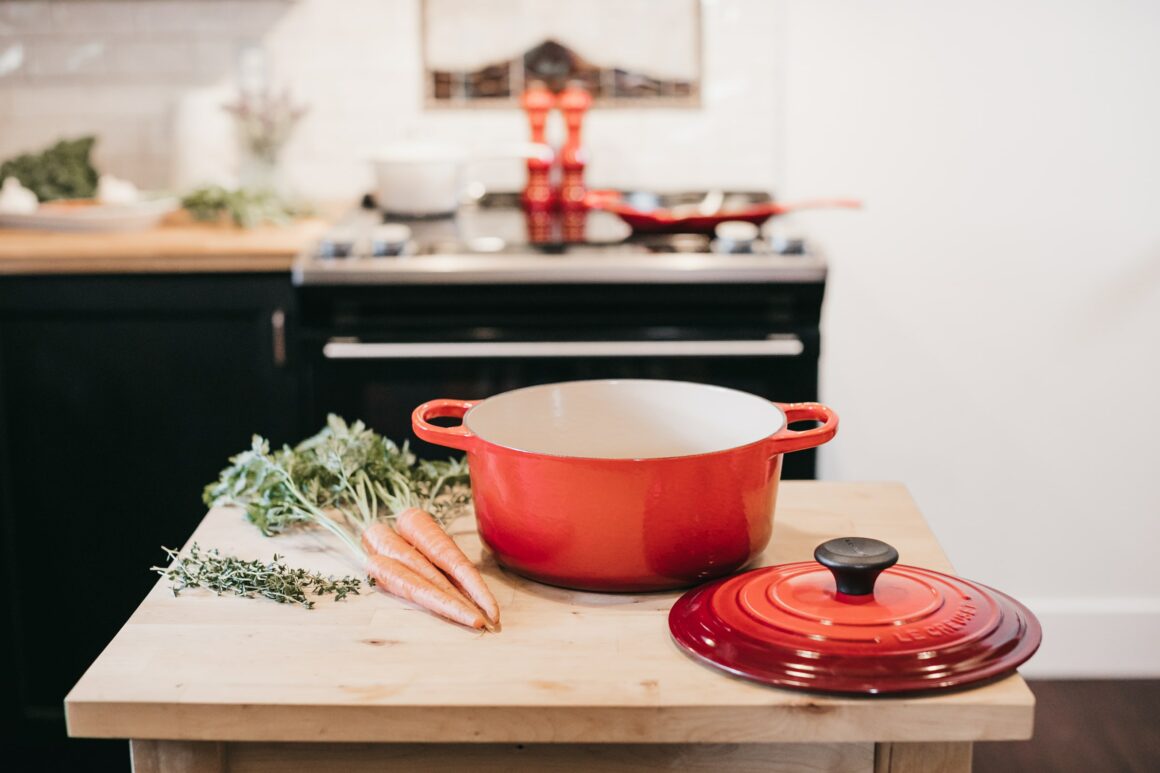 Melt your butter in a dutch oven at low heat, and allow it to gradually saute until it takes on a brown color. 
Dice your onions and garlic, add them to the dutch oven and coat them with butter. Allow them to gradually caramelize. Make sure the oven isn't too hot or you'll risk burning them. 
While allowing the allium to cook, prep your chicken. I usually grill my chicken for this recipe, but any cooking method will suffice. At any point, when your chicken is done, pull it apart with forks and add it to the dutch oven. 
Add the salsa to the onion and garlic once they have reached a desired level of caramelization. Stir lightly.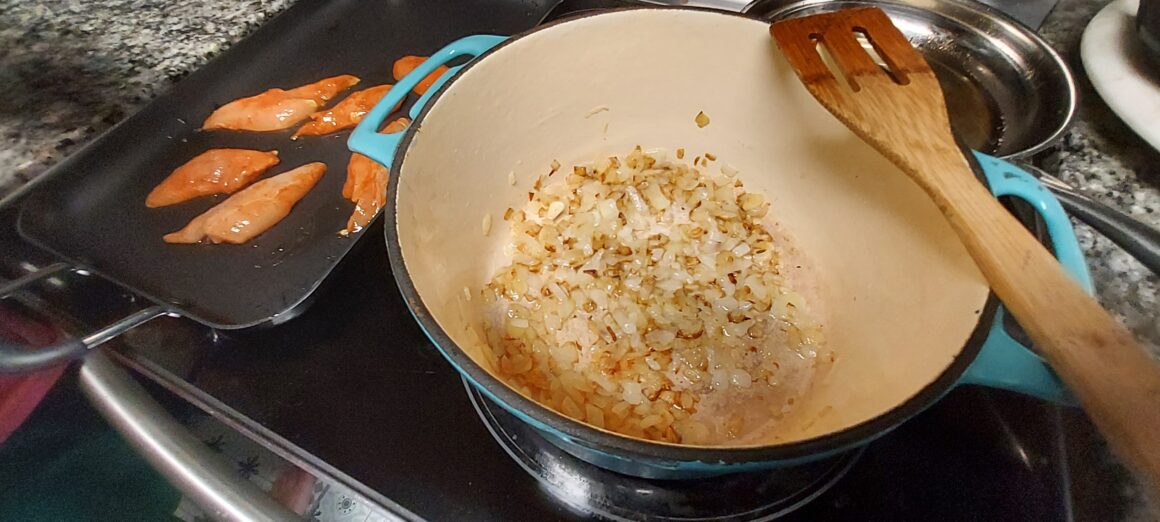 5. Gently rinse the beans and corn in a sieve and add to the dutch oven. Stir gently, as not to mash the beans. Add seasonings, hot sauce (if desired). 
6. Add the milk, beef broth, and taco seasoning. Gently mix. 
7. Add water until the soup reaches the desired consistency. Allow to slowly cook on low heat for approximately 4 hours, stirring occasionally. Make sure that the contents do not stick to the bottom when the soup boils.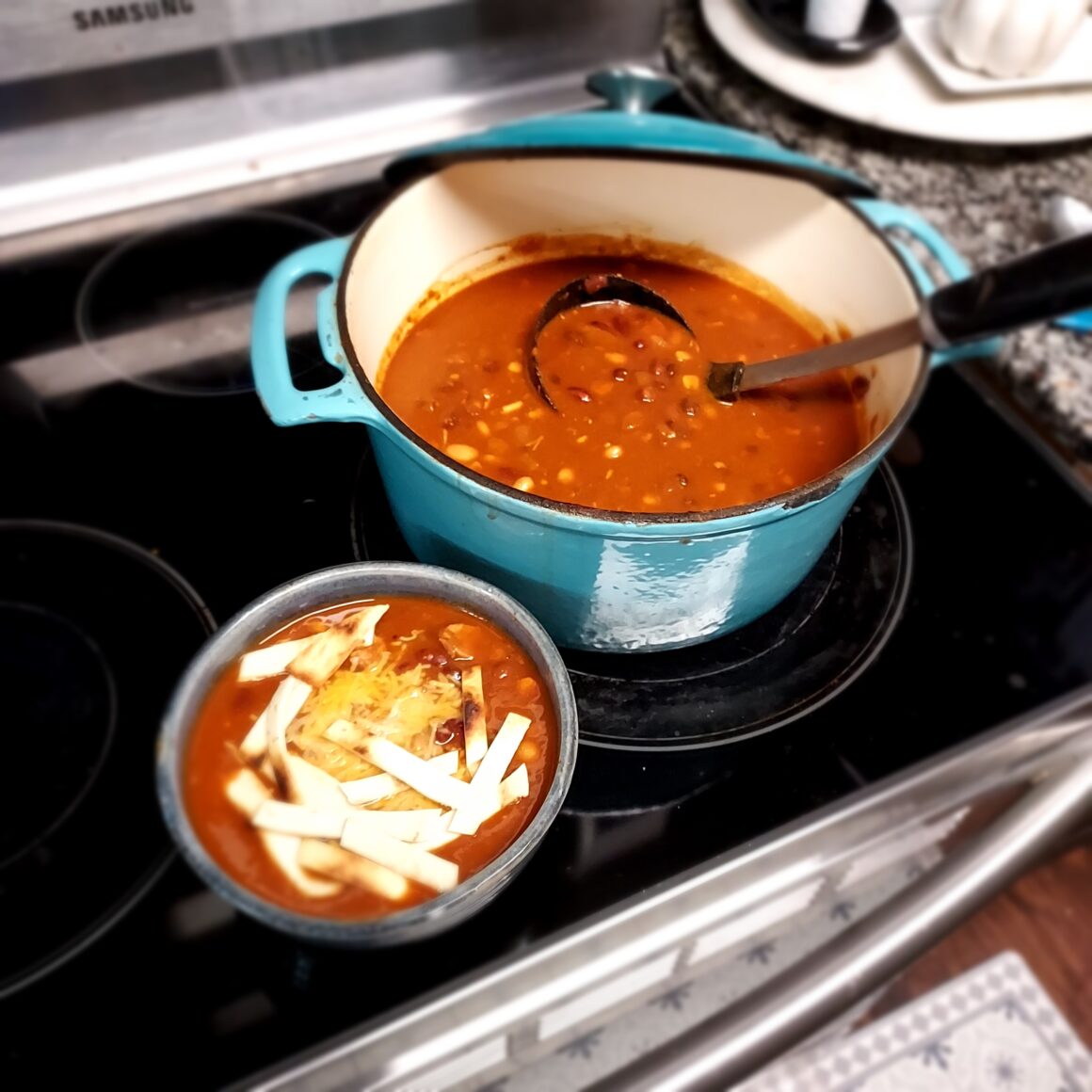 Tortilla Strips: 
Tear or cut tortillas (flour, preferably) into small strips. Lightly toast these strips in a skillet until crisp, but take care not to burn them.
When the soup is ready, garnish with cheese and tortilla strips.
Let me know if you make this soup! It would be great for batch cooking, and to have on those really cold days when all you want is comfort food.
Make it lunch!
I also love to make this and bring it in mason jars for lunch. It re-heats great!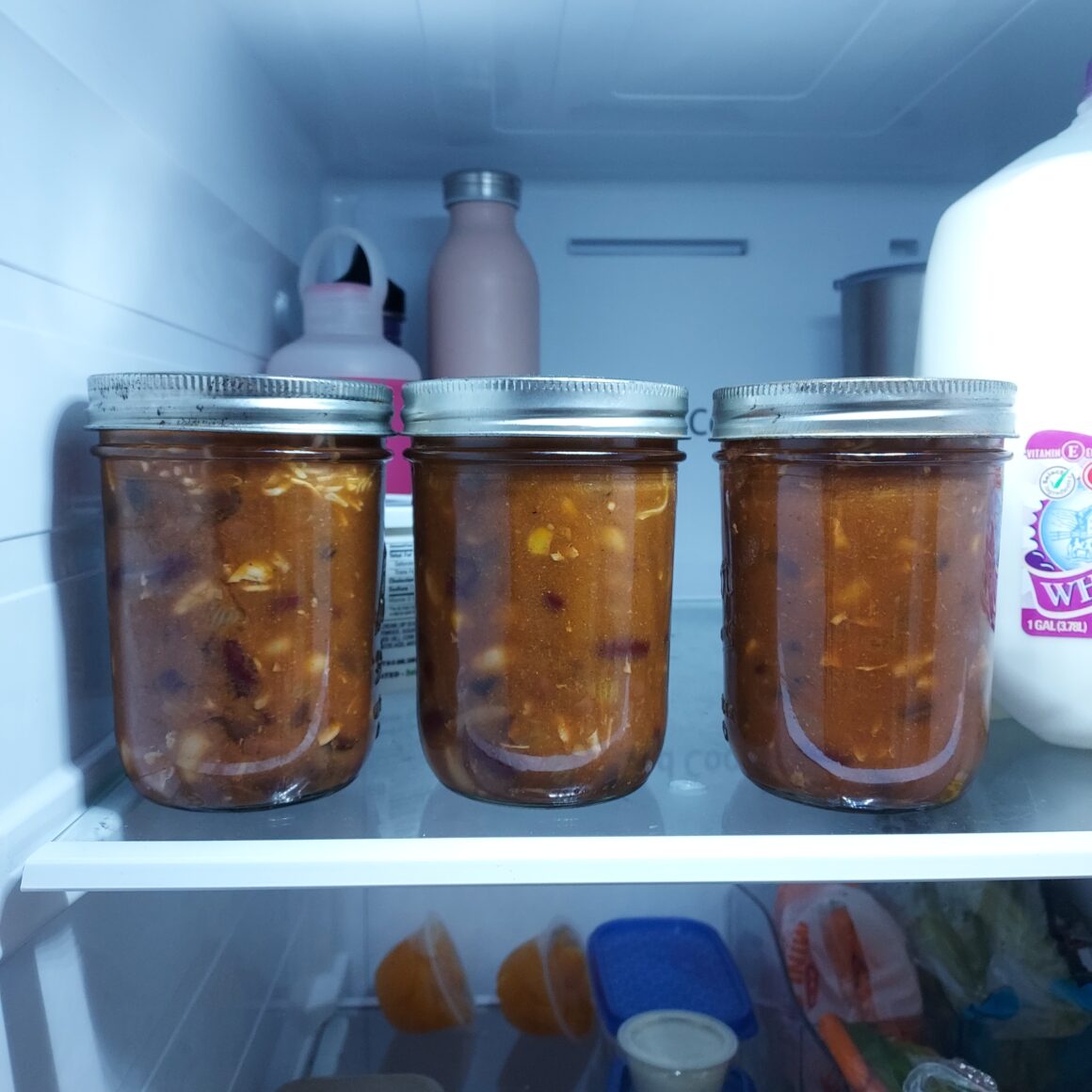 Bonus Recipe!
You can also check out this video, where I show how to make a similar, (even-cheaper) hearty fall soup!
What to know more cheap and easy recipes and ways to cut down food costs? Then look at these articles!
Easy Crockpot Recipes – Chicken Taco Chili
How to Make Millionaire Bacon at home
How to beat supermarket meat prices