Meat is the anchor of almost every dinner in my house. I love a yummy grilled chicken or a juicy burger. Meat is also often the biggest expense on my grocery runs, though produce takes a close second (have you seen the price of fruit lately?)
Sorry in advance to my vegetarian audience, but I won't be covering meat alternatives as I can't give you an accurate breakdown of their prices and sale strategies. Here's how to beat supermarket meat prices.
Buy on sale
This generally goes without saying – no one reading Budget Girl would admit to anything less than being a savvy shopper.
However, when you're at the store and you're looking at your grocery list, you might not remember to check the weekly ad. 
Many stores also regularly mark down meats at the end of a pre-set time. Ask an employee or manager when during the day or week is generally mark down time and shop then if possible.
Walmart marks their meats down late at night when restocking. I also regularly find $1-2 off stickers at Aldi, where I then look for the lowest original weight prices for the best discount. ($1 off a $4 pack of meat is a higher percentage discount than $1 off a $5 pack.)
Important: Do not buy things just because they're on sale!
I'd stock up on salmon when it went on clearance and it would hang around forever because its just not our favorite dish. That was valuable freezer space and made meal planning a guilty-feeling time when we never wanted it!
Flex your meat
If a comparable meat is on sale, consider picking it up. For example, it seems like chicken thighs are ALWAYS on sale. You can save a bit by purchasing a cheaper protein…but make sure you can stand the taste!
Important caveat here: don't get so caught up in the frugal fever that you ruin dinner. I've seen some tragic cases of meals suffering because someone went with a different meat. Don't even try to serve me a turkey chili!
Crunch the numbers
Do you remember back in the 90s when shopping carts had calculators attached? Nowadays we all have smartphones, so there's no excuse for not double checking prices.
What do I mean by this?
Bigger packs aren't necessarily cheaper
Lower fat content doesn't necessarily mean more meat
Often, the best bang for your buck is somewhere in the middle, especially when it comes to ground meat.
I've found that buying the 80% or 93% ground beef may be a little more expensive per pound, but results in a lot less fat runoff and shrinkage than the 73%, ending you with more meat for the money and less fat to throw away.
Check your store
Every area generally has a more expensive and a less expensive supermarket option. Trader Joe's and Aldi are two famous for high quality food at discount prices, but even in places that hasn't had one of those, I've found some grocers just have better prices.
See more tips from my favorite grocery store here!
Try Save-a-lot, HEB or even a salvage grocery store to see their stock before going to higher end places. A further out store could be worth a drive for stocking up every month or quarter for bigger savings on shelf stable foods.
Buy in bulk
If you can afford it and can store it, consider buying extra sale items and storing them for later. 
This doesn't mean buy the biggest serving on the shelf! Be sure to get what you can feasibly use. 
Because I know I'll always need more ground beef, and its more cost effective to buy the 3 or 5 pound chubs (but not always the 10!) rather than singles, I'll separate the meat at home before freezing it into 1 pound sections in quart ziploc bags.
Flattening the meat in the bags lets me stack the bags or even store them vertically/ file style saving a lot of room in the freezer and making it easier to defrost!
This one thing has probably saved me hundreds over the years and only takes a couple minutes once a month.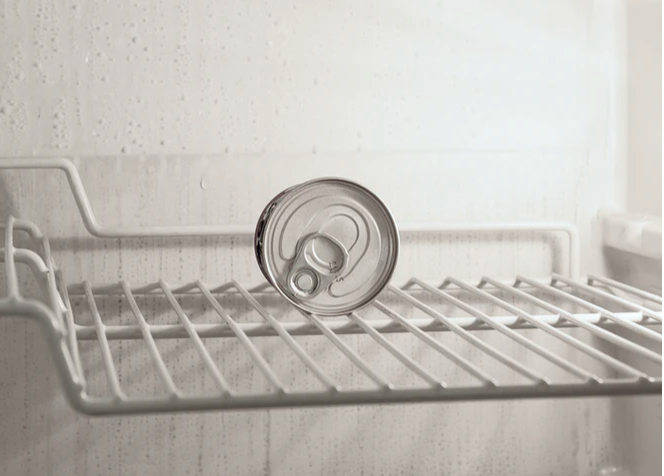 Freeze those filets
First off, don't fill your freezer with stuff you aren't planning to eat. This doesn't just apply to meat.
It's easy to stuff anything in the freezer when you're afraid of it going bad. 
But a three-day old chicken breast/ leftovers' clock does not get restarted when you defrost! Unless you'll eat it fast, save yourself the storage room and pitch it if you aren't going to use it before it goes bad.
This goes hand-in-hand with buying in bulk – if you can conveniently store it, then consider buying sale meat for future meals.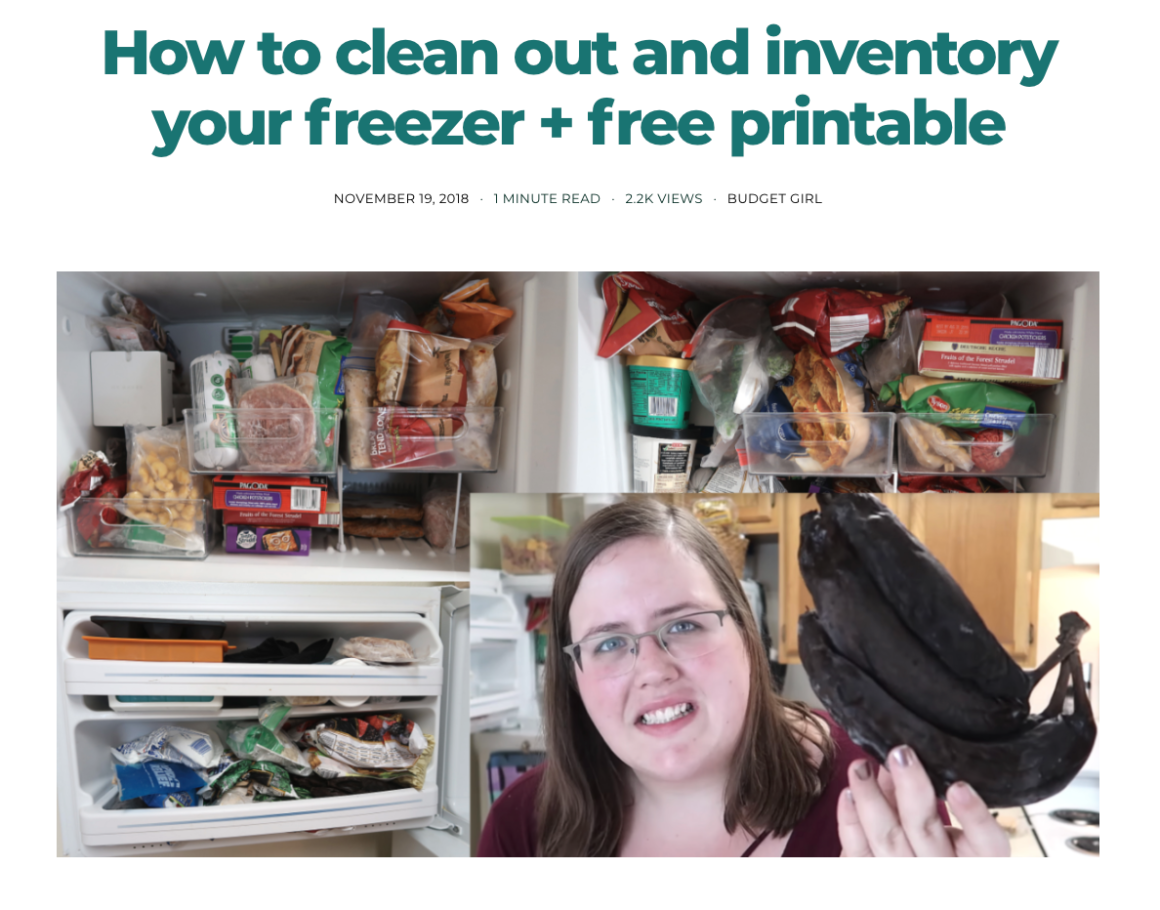 You do not need a deep freezer for extra food storage!
Track the trends
Certain meat prices go up in certain seasons. When everyone is pulling out their grills, expect cuts like brisket to go up a bit. This also applies to holiday meals. Stores invariably overorder, and the best time to buy a turkey or ham is right after Thanksgiving, when they are clearing out their inventory for the next shipment.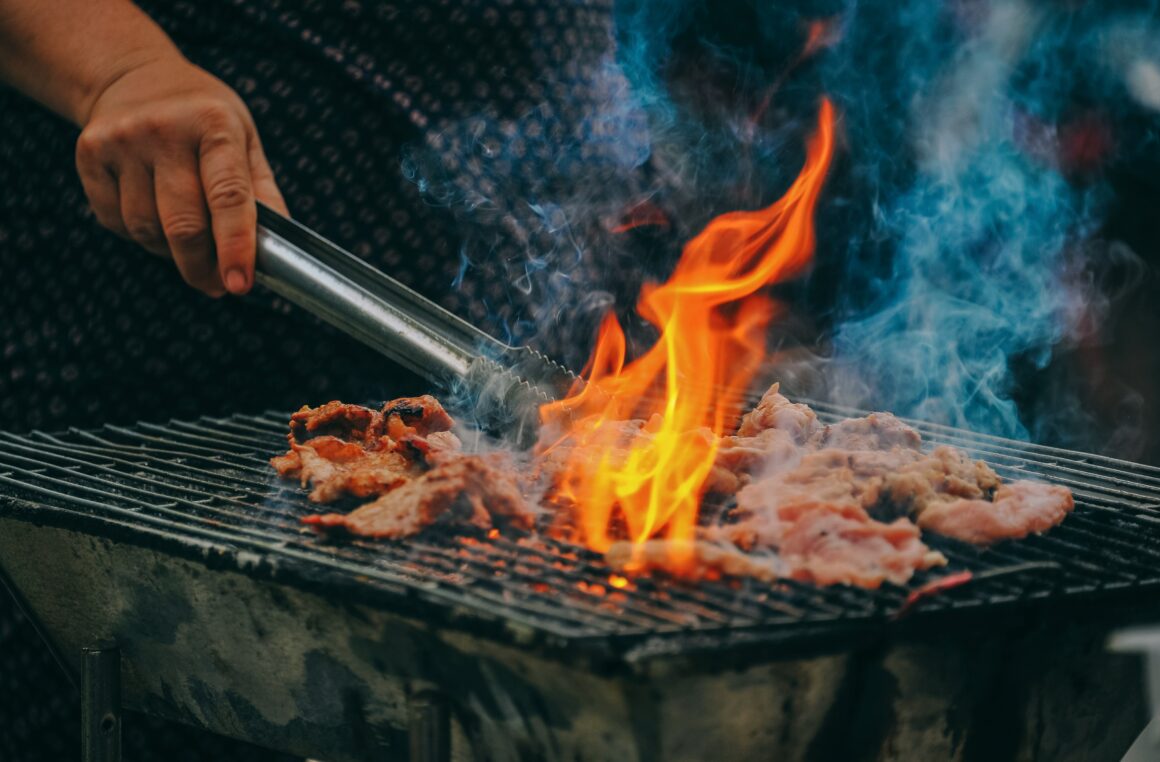 Carve your own chops (or chickens)
It's no secret that buying a big hunk of meat is cheaper than the cuts that have already been neatly chopped and prepared on a little styrofoam tray.
You might see a whole chicken and think "wow, what a bargain!"
Let's use a whole chicken as an example. Stop and go through these steps before you put it in your cart:
Are you willing to cut it up yourself?
How long is it going to take you to cut it up yourself?
How much of the bird are you actually planning to eat?
If you aren't going to eat the whole chicken, is the price of what you will eat actually cheaper than just buying the cuts you want?
You have to account for two huge factors: there is always some inherent waste, and your time is valuable.
Even the most humble chicken breasts aren't immune to this. I've found that I still have to trim the breast tenderloins. If I have to take the time to get them up to snuff, I might as well buy the big split breasts, which are a dollar less per pound.
BUDGET GIRL PSA: This is the most crucial tip I can give you:
Don't buy just because it's on sale
We've all been there. It's hard to walk away from a deal! Make sure you're spending your hard earned money on food that's actually going in your belly, not your garbage can. 
Also check out:
7 Ways to Cut Down on Food Waste
Things to STOP Wasting Money On
How to Hack Your Sad Desk Lunch