I don't want to discourage anyone when it comes to side hustling. However, it's very important to make sure your side hustles work for you, and pay a reasonable rate for your time and energy after expenses. It's all about maximizing your reward while minimizing your risk.
Given the state of the American economy, things are looking a bit rough for delivery drivers. Your time, gas, and patience are all finite commodities, and there's a point at which a side hustle stops being profitable.
Here's why now might not be the time to start working for Door Dash, Uber Eats, or Postmates, Shipt, Appjobs, or similar meal delivery apps.
How Door Dash and other meal delivery apps work
Essentially outsourcing restaurant delivery to anyone with a phone and a car, meal delivery apps let you earn a fee plus tips for picking up a food order and delivering it to a person's home. You can work when you have time available, so it's wildly flexible to your schedule, and can be fairly profitable according to many drivers.
To start working this job, you download the delivery app of your choice ( Door Dash, Uber Eats, Postmates, Shipt, Appjobs) and go through a simple sign up process that involves allowing for a background check and providing relevant information.
The background check says it can take several days, but many people get approved within the hour.
Once you've been approved, you can start delivering instantly. The app will assign you an order in the area and associated info such as distance, pay and time frame expected, and you can accept or decline the job.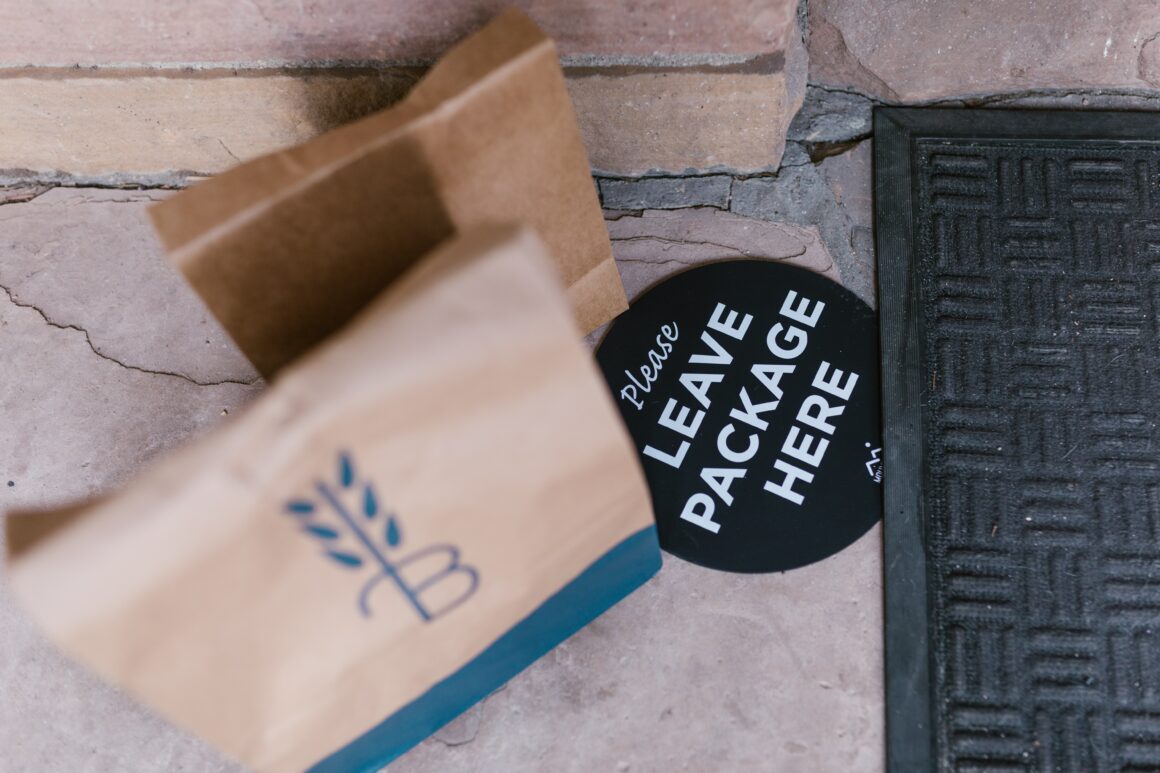 An important note: Delivery apps have no hourly pay, benefits or insurance (and your personal car insurance may have issue with you using your vehicle for a delivery job!). Your only payment will be the delivery fee and any tips you may get.
What to expect
If you accept the job, you dash to the restaurant, then the delivery location and drop off the order, following the app's navigation. You follow the instructions on the app for drop off. It's designed to be very easy to follow the prompts and make the job pretty idiot-proof.
On busy days you can expect to receive a new order within seconds of completing one.
Delivery fees for Dashing vary based on hours, area and if its a prime time (think surge pricing for Uber.) You can also be tipped by the customer, but it's not required.
I tried Door Dashing once in 2020 and made $16 per hour working two hours on a weekend afternoon. There was no lull in jobs when working and I delivered back to back to back. I live in a medium-population city in Texas. You could have a different experience, pay or level of competition in areas with greater or less population and cost of living.
$16/ hour sounds pretty good considering I didn't have any set hours I had to work, but of course that doesn't deduct expenses: mainly two hours of gas.
Things to consider:
A variety of factors have combined right now (Summer 2021) that mean meal delivery might not be the best or most profitable side hustle right now. Your location may still have a high need and you could make big bucks, BUT make sure to consider the following before planning your budget around that potential income.
And as always, keep great records for taxes and personal edification when side hustling! Being aware of your money and true profits per hour after expenses at the end of the day is important! I'm always up for new earning opportunities, but we all only have so many hours in the day.
1. Summer Meal Solutions
People love to grill, and summer is the best time for it. They also can take their kids out without having to worry about getting them home early for school the next day. These factors eat into the amount of orders you'd usually get.
2. Kids Are Out of School
This is a multipronged factor. There are plenty of students (and teachers) who drive during the summer to make pocket change. Driver saturation is real!
There also aren't people in schools ordering takeout during the summer, which further reduces the amount of orders.
3. Increased Dining in at Restaurants
Mask mandates are being lifted and people are feeling less hawkish about the pandemic. They're taking this opportunity to start visiting the restaurants they enjoyed before, and as such, aren't ordering out. This is also affecting mobile orders, which are taking longer to come out, cutting into your efficiency. That generous tip doesn't go as far when you have to sit at a restaurant for 15-20 minutes.
There's also the factor of many restaurants being understaffed and underprepared. Restaurants will get busier and people will quit, leading to longer wait times. This cycle isn't likely to end anytime soon, and as a Dasher, you're adversely affected by this. If you know that certain restaurants in your area take a long time to get food out, then consider not taking orders from them.
4. Accidental Free Labor
It's not worth taking crappy assignments, especially ones that are high mileage or go through congested areas. We all know this.
However, this is much more insidious. I don't have any insider info on DoorDash, but Dashers have been reporting orders with literally no payout. As in, volunteer work for a giant corporation. This is obviously unacceptable. Don't be like the person who posted this pic. Your time (and gas) is worth something.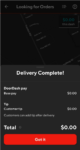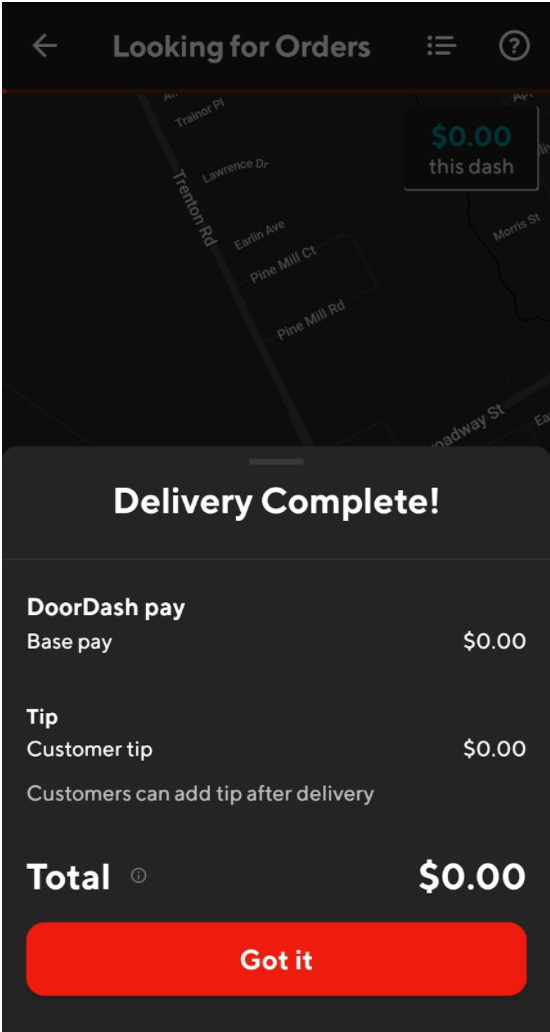 I'm not sure HOW this happened, but it's happened to at least several Door Dashers, and that's too many!
5. Sketchy Orders and Scams
As a food delivery driver, you have to be on the look out for sketchy orders. A good example is jobs that list the restaurant as the delivery place. What the customer is actually trying to do is mask how far away their residence is so that it doesn't get passed up. Watch out!
6. Increased Gas Prices
This is the most obvious issue. Gas prices go up in the spring and summer anyway, especially around big travel holidays. However, this year the prices (and panic buying) has started early.
The majority of drivers who have to maintain a working vehicle are going to be feeling the punishment at the pump as it eats into their wages.
Considering all these, do you think Door Dash is currently a good side hustle option?
still want to sign up for a meal delivery side hustle? Just go in knowing the pros and cons!
Sign up here:
If you're a food delivery side hustler who isn't scared to talk numbers, I'd love to chat with you for my Side Hustle Series, which delves into the pros, cons, actual costs and profits associated with side hustles and small businesses to help others learn more and make informed decisions. Email me at [email protected] for more info!
Want more ideas on how to make money? Check out these videos!
Or check out these articles!
How to make money dog walking/ pet sitting
17 ways to earn extra money fast
How to make money selling resin art
Side hustle jobs to make money NOW