If you are doing every single one of these pat yourself on the back and feel free to brag! If you are not, I challenge you to pick even one of these things, implement it into your life, and then report back later with how much money you save.
Today's article has more than 50 easy ways to save money! These are easy, effective, and I'm willing to bet that you're not doing all of them. So if you're serious about saving some money and putting that towards whatever your current financial goal is, or if you are just improving your mastery of your personal finances this is the article you need.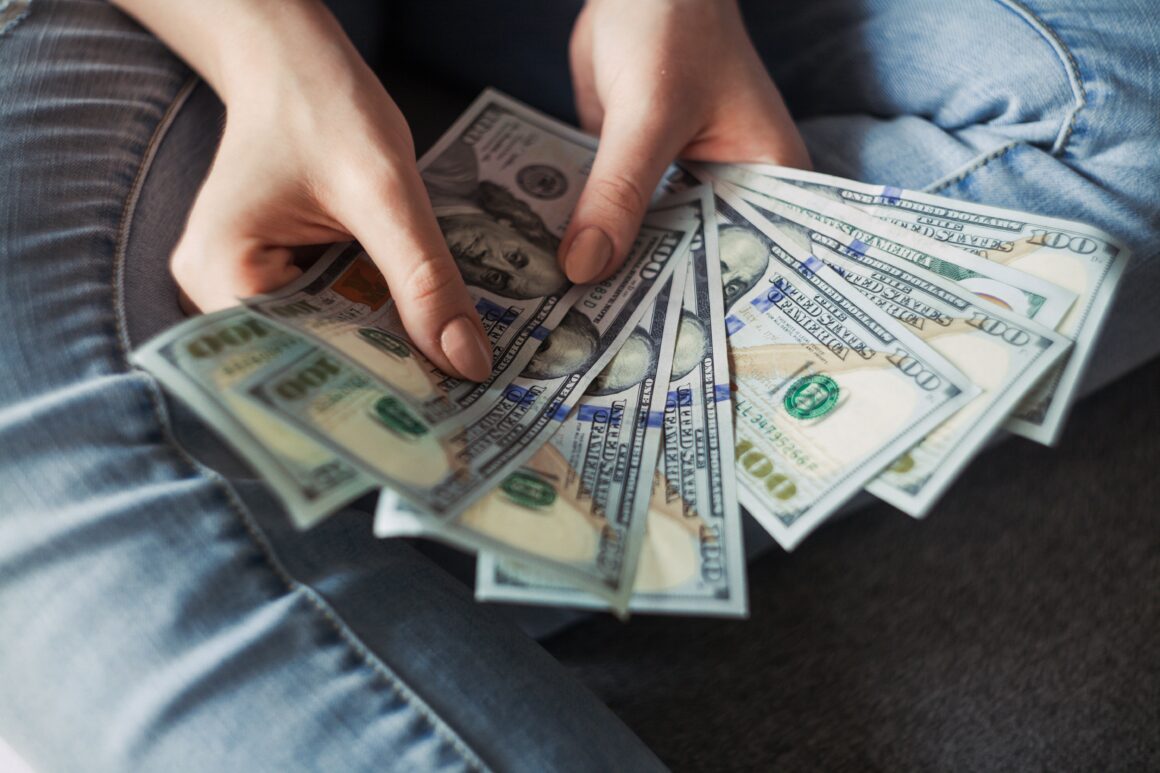 1: Learn to cook
I truly believe that learning the basics of cooking and being able to create delicious meals for yourself out of easy ingredients at home is a life skill that everybody needs.
I wasn't really taught these skills growing up, so when I decided to take the plunge and save a lot of money on groceries, it took a lot of trial and error, and practice to get me to the place where I can create really cool and delicious meals.
But now I know how to make sushi and other cool stuff. I'm not saying you'll never ruin dinner, but cooking is a fantastic skill that can save a ton of money along with a lot of other benefits!
See how I make sushi here.
2: Buy in bulk to save money
Any time you can purchase something in bulk that's non-perishable and that you know you'll use, absolutely do it! With that discount, it is so much more expensive to purchase things one off. Even just a multi-pack of deodorant or toilet paper will save money over time.

3: Use less laundry detergent
I was watching a woman on TikTok who actually works on washing machines, and apparently we're all using about three times too much. It's making our clothes less clean because the machines aren't made to use that much detergent. Use about half to a third of what you think you need, or just use a pod. I've switched.

4: Create your own pet toys
Use old rags and t-shirts. My dogs do not care; they love them! Also pet toys can be so expensive – save money with this tip and reutilize things that would otherwise be trash.
See how else I save on pet costs!
5: Unplug your electronic devices
When they're not in use, I unplug anything that's not a major appliance and it definitely saves me a little bit of money.
6: Go meatless once a week
You can add legumes and beans to to offset the amount of meat that you're consuming. Meat has just gotten more expensive.
7: Use dry beans
Get the dry beans and soak them overnight. It's not that hard and you'll save money over cans.
If you need a great recipe to use those beans in, try my 5 Can Taco Soup (a BG family fav!) or my Chicken Taco Chili (crock pot/ instapot recipe!):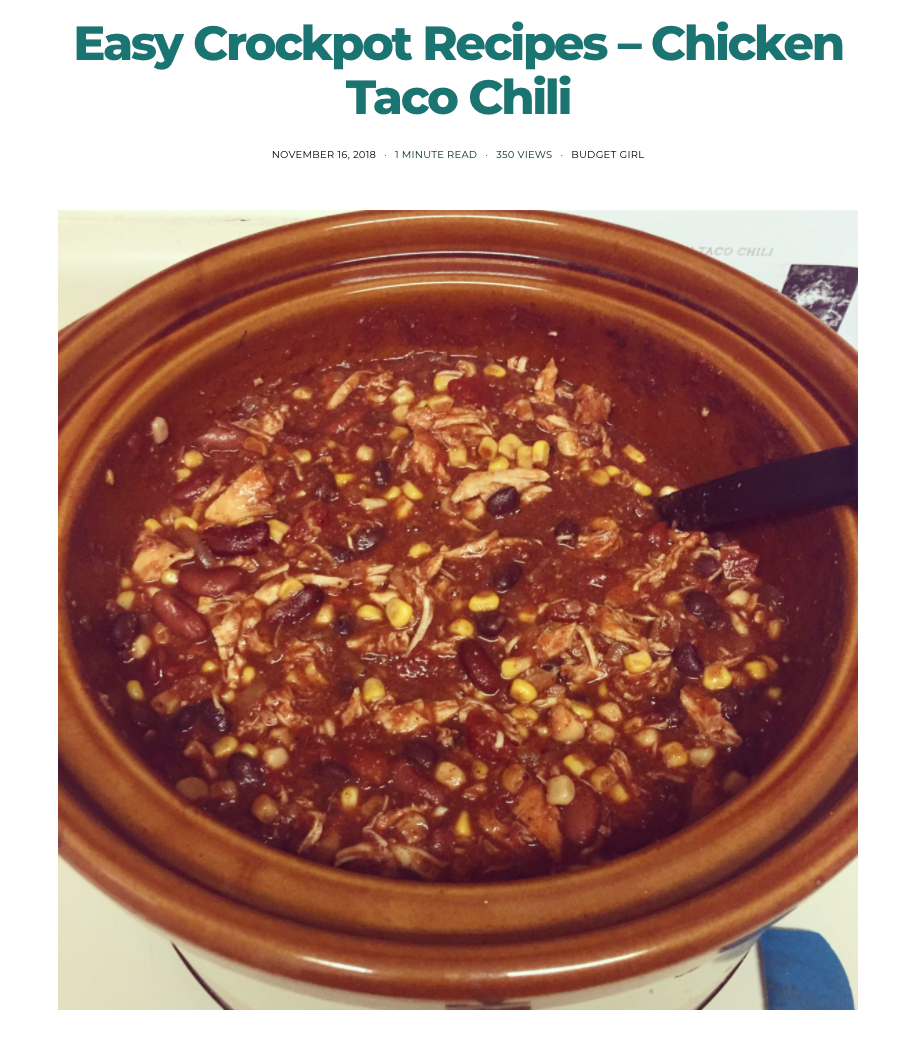 8: Use YouTube to DIY repairs
Try to look up how to fix things on YouTube before you hire a professional, except in emergency situations. It's important to be careful, but I could have saved myself a lot of money this way.
9: Get reusable dryer balls
Use plastic or wool dryer balls. It's a five to ten dollar one time investment. They even have them at the dollar tree! They will help your clothes dry faster and use less electricity.
10: Reuse foaming hand soap dispensers
Refill them with bulk hand soap from various stores. Foaming hand soap uses about five percent of what you normally would squeezing out of a regular pump, and foam is fun, let's just admit it! This may seem like a negligible way to way money, but foamed soap goes 3x further than regular!
11: Use store bags as trash can liners
I don't know anyone too bougie to use Walmart bags as trash can liners; it's just smart.
12: Join your local Buy Nothing Group
You can give away things you don't need and also get things that you do need.
13: Go paperless in the kitchen
Use kitchen towels and rags instead of paper towels. You can just wash and reuse over and over. I only keep a roll of paper towels around for dog messes.
I talk more on a paperless kitchen in this video:
14: Freeze bread
If you catch bread or other essentials on sale or buy in bulk, you can freeze them to extend their shelf life.
15: Paper towels extend produce life
To make produce last longer you actually can use one of those bad, bad paper towels.
Stick it in there and flip the container upside down, or you can put it on the top of your lettuce or greens. It'll help them last longer.
16: Use a menstrual cup to save money
Use a menstrual cup instead of tampons or pads if you are a menstruating
woman. They save money and waste over your lifetime, and personally, I find them a lot more comfortable. My favorite is in my Amazon shop, and it costs like three dollars. Divacup is ripping you off.
An oldie video but I still use these products (but I have recently tried period underwear and I might be a convert!
17: Cut dryer sheets in half
You're getting ripped off if you don't and if each box goes twice as far, you'll save money over time.
18: Use cloth napkins
I love my cloth napkins, and it's actually a much nicer dining experience with them.
19: Use real plates and silverware
It's better for the planet and better for your wallet.
20: Make a grocery price list
Keep a mental list or an on your phone price list of how much grocery staples in your area cost, and then stock up when things are on sale. When our pasta goes on sale for under a dollar, I buy as much linguine as I can. So good and saves money.
One of the best places in my area for good grocery prices is Aldi. See the best deals there, here and save money:
21: Plan meals based around what's on sale and in season
I simply look at my grocery apps before shopping and plan my meals around that. You will save so much money, and the food will taste better because it's fresh and in season.
22: Save money by washing all your clothes on cold
It costs less this way.
23: Use a water filter pitcher and reusable water bottles
It's so much easier to reach for an already cold, filled water bottle in your fridge. Jacob and I fill up 6-8 water bottles every single evening and reach them throughout the day. We get our water in!
24: Use water add-ins
If you need flavors and variety in your drinking life, get the squirtable or powder add-ins from the Dollar Tree and other places like that. It can add a little bit of different flavor, and it can keep you from getting bored with water. Still cheaper than soda, and they even have ones with caffeine in them!
See the best deals at the Dollar Tree here:
25: Clean your dryer lint trap after each load
EVERY SINGLE TIME! JUST DO IT. You should also get them blown out annually. It can save you from a fire hazard and also save you a lot of money.
26: Save money on prescriptions with GoodRx
It is a completely free service that gives prescription medication discounts, either in tandem with or as a replacement for your insurance prescription costs. You can save thousands!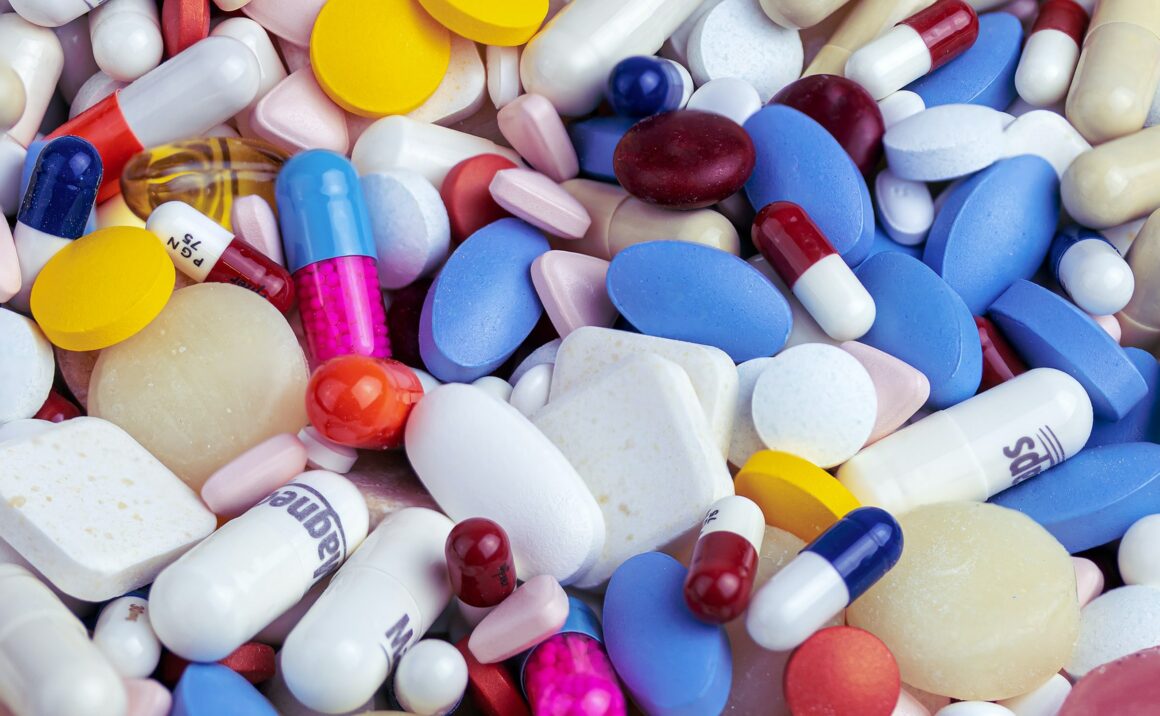 27: Make your own basics from scratch
It's usually not that hard, especially for things like pancake and waffle mix, cookies, etc. For instance, did you know that you could make your own vanilla extract with just vanilla beans, vodka, and a little bit of time? It could make a wonderful gift, and you made it yourself.
28: Delete your shopping apps off your phone
Just do it! If you need something, you can find it without the apps.
29: Cut out your unused streaming services
If you feel like Hulu hasn't had anything in forever, go ahead and cancel it. You can always re-up it.
30: Bring your own lunch and make your own coffee
Make it a habit to bring your own lunch to work every day and to make your own coffee. I'm not saying you can never go out to eat or go to Starbucks, but if you make it a treat instead of a regular thing, you're going to save a lot of money. If you know how to cook and bring leftovers it's going to be a delicious meal.
See my favorite Starbucks dupe coffee recipe here.
My three favorite work recipes (hummus, overnight oats and iced coffee!)
31. Buy frozen vegetables
It's the same nutritional value, and it's nice to keep some of your favorite veggies in your freezer just in case you want to add them into a meal when they aren't in season.
32: Save money by borrowing or renting tools
If you'll only need them for a short period of time, don't shell out that price.
33: Do regular fridge, freezer, and pantry cleanouts
Make it a challenge to use up what you haven't used before, and maybe even make a list of things that you just don't eat, so that you don't keep making the mistake of buying them.
Learn how to do a productive clean out here, plus a free printable!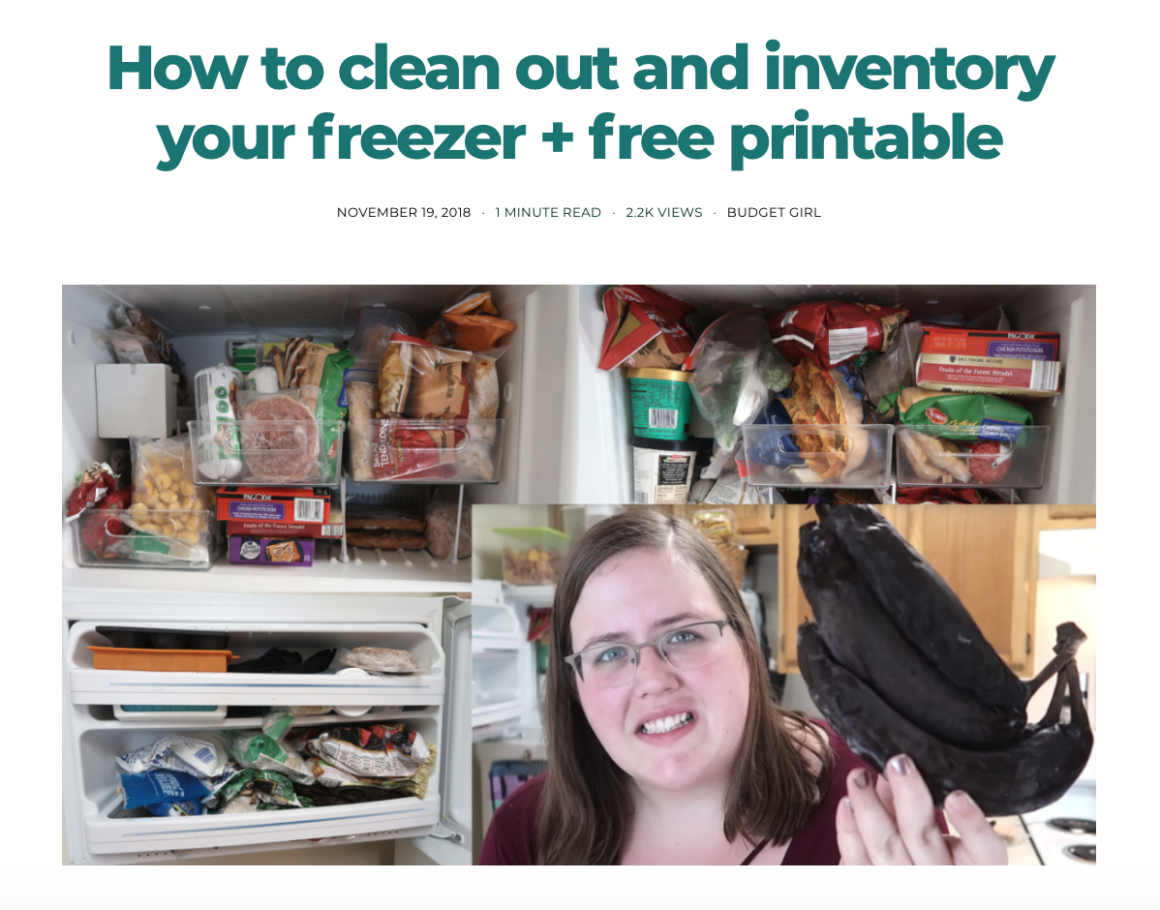 34: Eat leftovers
If you've already learned how to cook some of your favorite meals at home, I guarantee that when you bring those to work for your lunch the next day it's going to be a lot better than running out to McDonald's.
35: DIY your own haircuts
You can also learn to trim your partner's hair. This is another thing YouTube is great for. I've done it in my super tight budget days.. nobody noticed or cared or died. 🙂
36: DIY your own pet grooming
This one's going to be a little less embarrassing if you're not great at it.
37: Shop secondhand stores first
It's fun, and you never know what you'll find.
38: Negotiate with your credit card companies
Call your credit card companies and ask them to lower your interest rate or take off any light fees. Usually they'll do at least something just because you're a customer.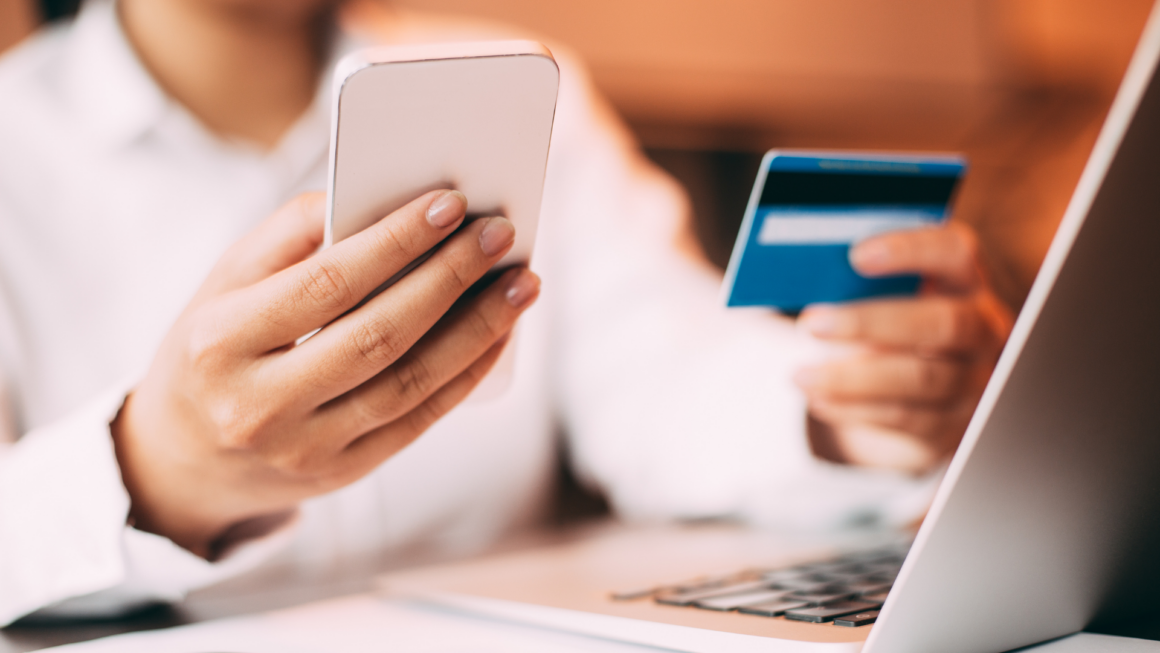 39: Ask for lower monthly rates
Call your internet provider, cable company, cell phone company and other regular monthly bill service and ask for a lower rate. Be insistent, but be polite.
I like BillShark for negotiating down your bills for you, for FREE. It's a win-win.
40: Regularly shop for car insurance
At least every year or so shop rates for your car insurance. I have a link for a company called Gabi below that will do it completely for free. You don't even have to talk to them on the phone! They will shop for you and get you a better rate, if possible. They saved me a ton!
41: Get a library card
Once you do, download Overdrive or the Libby app to your phone. You can utilize the library's digital catalog for books, magazines, audio books, and sometimes movies all for free! You'll never have to pay a late fee because when it expires it just deletes itself out of your account. Also, some states allow you to have multiple library cards as long as you are state residents.
For instance, in Texas I have library cards for Austin, Houston, etc., which means I have access to all of those library networks and their catalogs.
See how I use the library and other cheap ways to read to go through more than 100 books a year!
42: Have regular bulk purchases auto shipped
Buy your non-perishables and other things that you use on a regular basis in bulk online and have them auto shipped.
For example, we buy Jacob's Monsters, a daily habit that he has, in bulk from Amazon, and they are auto delivered on the third of each month. It saves money (hundreds of dollars) over having to buy them in a 14 or 16 pack (and we don't have to carry the cases of monsters back to the car and into the house.)
43: Negotiate your medical debts and collections accounts
If you have old debt like this, it's likely been sold off to a third party for pennies on the dollar and there is no reason that you should pay full price.
Call and offer them a lower cash amount and negotiate with them. Do not give them access to your bank account though. Ask for a close-out offer letter in the mail and then send them a check.
You can enjoy the savings and the freedom of not having that data hanging over your head anymore!
Most debts fall off your credit after 7 years (this does not include student loans), so check your credit report to see how close old debts are to drop off. Save money by prioritizing where your money goes and clearing debt in a smart way.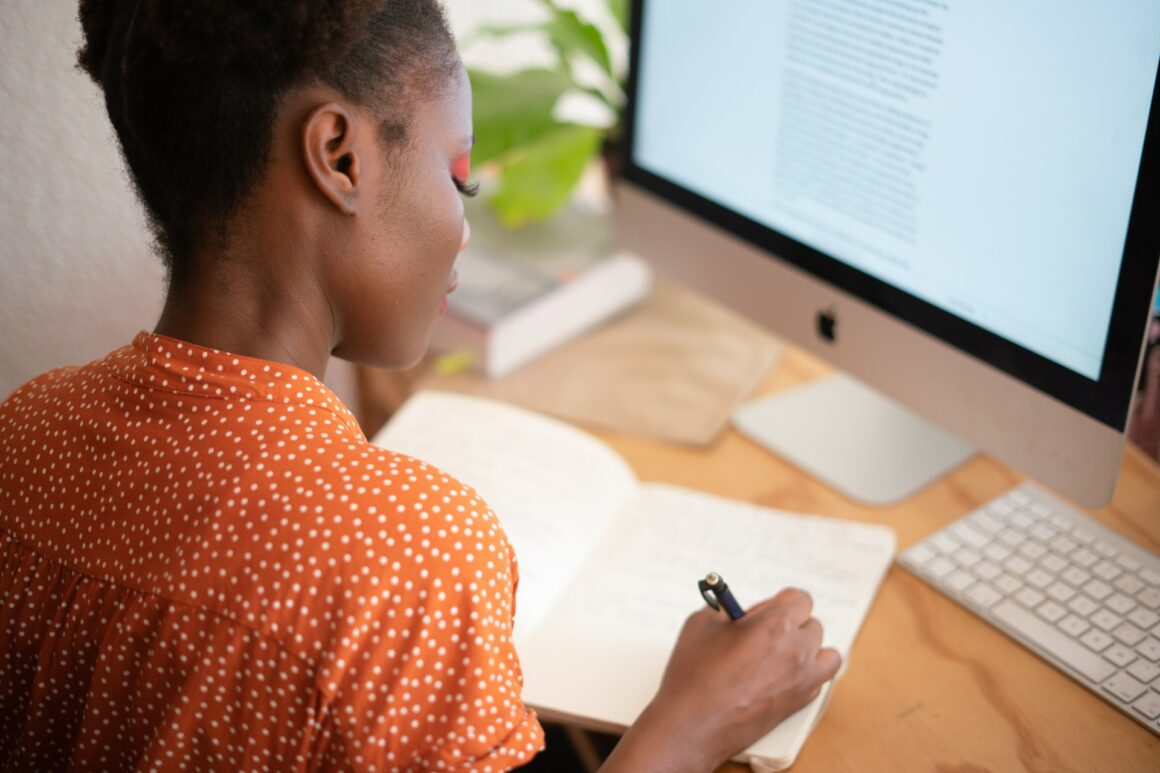 44: Trade nights out with friends for nights in
Have everybody bring an ingredient for something like a taco bar, pizza, whatever you want, or even ingredients for different mixed drinks. Have a movie night, a game night, or a karaoke night. It is a lot of fun and costs a lot less than going out on the town.
45: Save money by holding off on tech upgrades
Every single year new phones come out and they're bigger and better and fancier, but if you can use the last year's model you can save a ton. You can save even more if you're willing to buy refurbished or open box.
Personally, my Samsung galaxy S10, which I bought about a year and a half ago was an open box model from best buy that saved me over $300. It still came with the warranty, and it was brand spanking new!
Learn how to sell stuff (especially technology) for the best price.
46: Use a cash back browser extension
Utilize a cash back browser extension like Rakuten to get money back on things that you're already purchasing online. I've gotten hundreds of dollars back on things that I had to buy anyway and this saves me money monthly.
47: Save money by using cash back phone apps
If you have a second, go ahead and use phone apps like Fetch Rewards to scan your grocery receipts and get some cash back there as well. You've already spent the money, so you might as well get a little bit back. Every penny helps!
Best cash back phone apps:
48: Keep a long-term list
Keep a list of things that you need/ want and keep them on your phone and keep it updated so that when you see that thing on sale, second hand, or up for free, you know to snag it because it's something that is missing in your life and you'll use it.
49: Save money by keeping a running list
Keep a list on your fridge of things that you're running out of to avoid multiple trips every week to the store. The less you go to the store the less money you'll spend.
50: Keep your home organized
An organized home helps you avoid buying excess and duplicate products and things. I cannot tell you how many times I have bought more cleaning supplies because I didn't realize I had it already. I ended up with five bottles of Windex once… Keep the list.
51: Clean out/ sell clothing before buying
Before you go shopping for new clothes, consider doing a closet
clean out and selling some of the items that you no longer wear (or never did).
Things in good condition can be sold on Poshmark or Mercari fairly easily with few fees. (I do not recommend Thredup)
Doing this will keep your wardrobe a little smaller more organized and you didn't have to spend more money to get the new things!
Discuss on 50 easy ways to save money
I think we can all agree that those were easy ways to save money and are small changes that can add up to thousands and thousands of dollars over your life.
I would love to hear below how many of these you are already doing and maybe which one you're going to pick up. Let me know your money saving tips below!
See also:
Things to stop wasting money on
The Pros and Cons of donating plasma
How to cut down on household bills
7 Ways to Cut Down on Food Waste
My 7 Income Streams – How I make money!
Mental Health and How it Affects Your Money