Money smart things for everyone in your life!
Everyone wants to be the one who gives that practical, perfect and life-improving thing your loved one will use all the time! It's the ultimate frugal gift guide: money smart things for everyone in your life!
For the excited frugal newbie!
Help set up a loved one for success with some of the money basics.
It all starts with a budget – gift my spreadsheet budget templates which are endlessly customizable and usable FOREVER. ($8)
Thousands of people have used my budget spreadsheets to meet their money goals. Available for Google Sheets and Excel/ Open Office/ Numbers! These are digital downloads and can be emailed to the receiver. Comes with a tutorial and product support!


Shop my full digital shop here.
Cash envelopes are a great money tool for people who have a hard time overspending using a card or who don't want to log purchases consistently. Set your category budget, fill the envelope with that much money and stop spending when its gone! There are TONS of options for cute envelopes. You can get these here.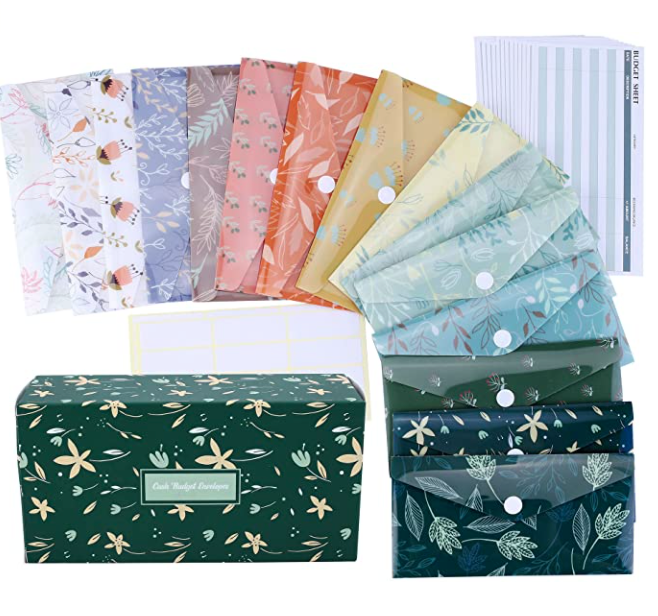 If you've got a BIG WIG budget, you could gift a full or partial Emergency Fund to get your newbie started right. I'm sure they'd also appreciate any money gift toward their debt! (any denomination)
Gifting a stock or stock gift certificate could help them dip their toes into investing. Stockpile is an easy service to gift stock with. Buy a printable gift card here. (any denomination)
Help them show their money style with BG money merch! Available in 7 designs in stickers, shirts, sweatshirts, bags, masks and mugs. ($7+)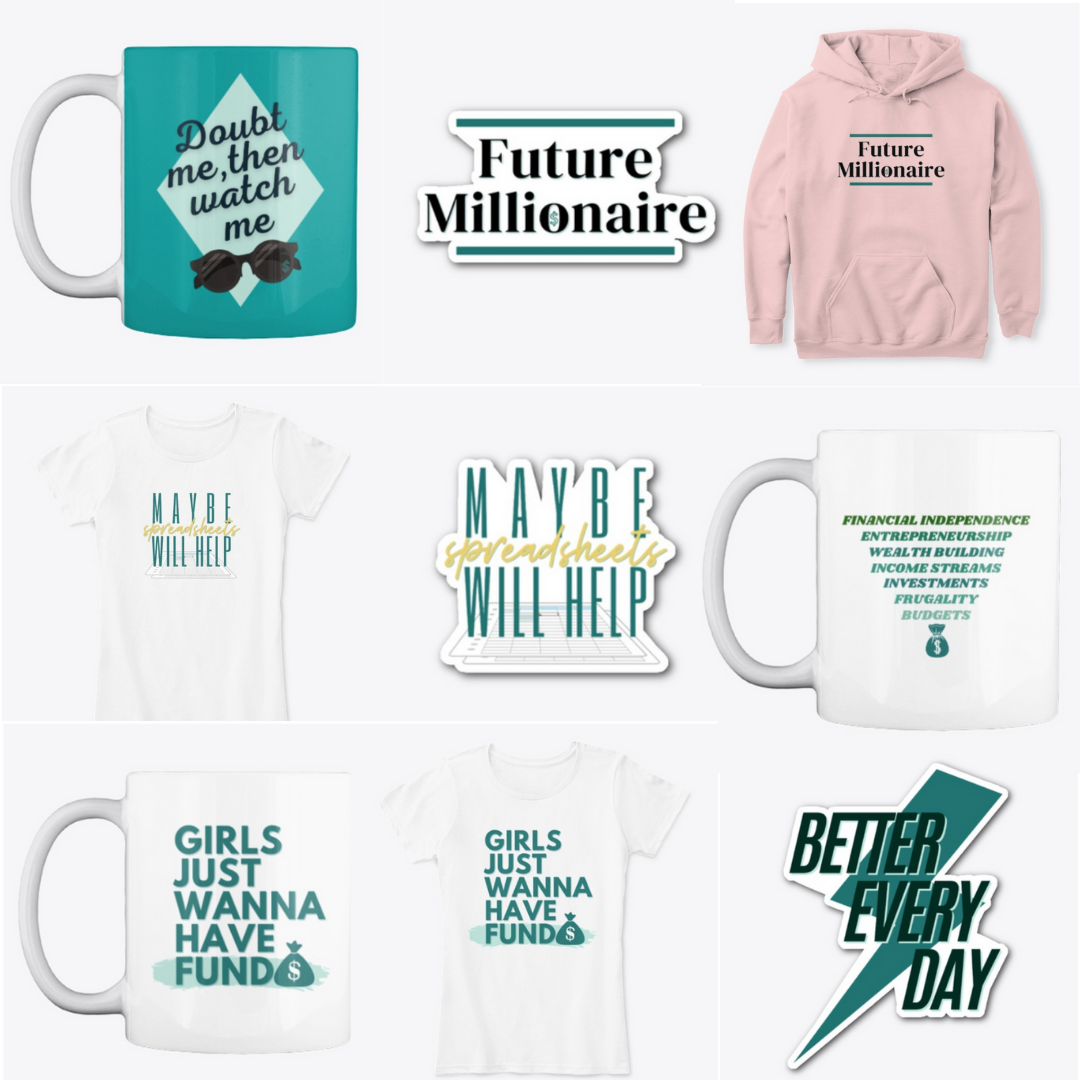 For the kinda-bougie frugalista
Pampering purpose
Gift card to local salon for a haircut/ mani/ pedi or massage – Bonus if you make it an activity to do together!
Starbucks gift card – give the gift of java and a guilt-free coffee buzz so they can put their money at their goals and think fondly of you as they sip sip away.
For the fabulous woman who always has her nails on fleek, there's no reason she can't look amazing while on a budget! By trading even a couple trips to the salon per month for an at-home manicure, your loved one can save hundreds and learn a new skill! Perfect for the fashionista with big money goals!
Wardrobe update on a budget?
Designer bags that cost thousands are fine, but she's got money IN the bag and the bank and isn't afraid to flex her financial savvy.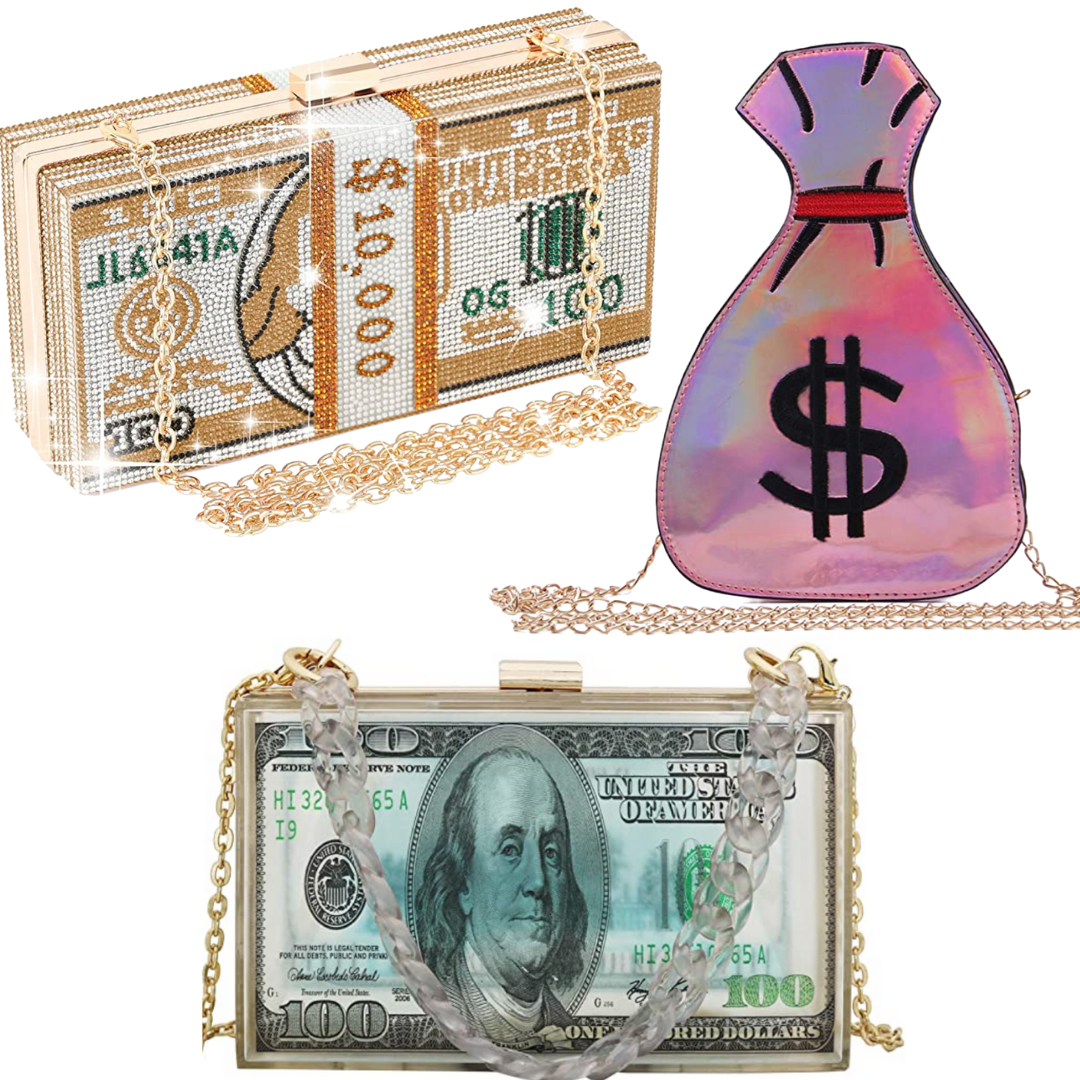 Gift a ThredUp gift card so they can fill a wardrobe hole or add a new piece on a dime. (any denomination)
For the coffee-lover
The frugal gift guide for your caffeine-addicted loved one.
Espresso machine – this tiny but mighty espresso/ cappuccino maker will deliver a strong and smooth brew! No filters, k-cups or waste, you're always ready to go. I got an espresso machine years ago and have never turned back! ($30)
Cold brew coffee maker – this is the ultimate cold brew maker. Super easy to clean, no grounds can get in the brew and it can sit in your fridge for days ready for a perk-up! You can also remove the filter when it is strong enough and add in your creamer or flavorings. I and all my friends have this and we love it! ($22)

Milk Frother – You can go bougie ($30) or basic ($14) but either way, this will level up your home brew to nearly Starbucks level!
For the person who values experiences over things
They've decluttered to the bone and would absolutely not appreciate another mug or bath set. A minimal frugal gift guide for your loved one who you don't want to mess up their home's zen.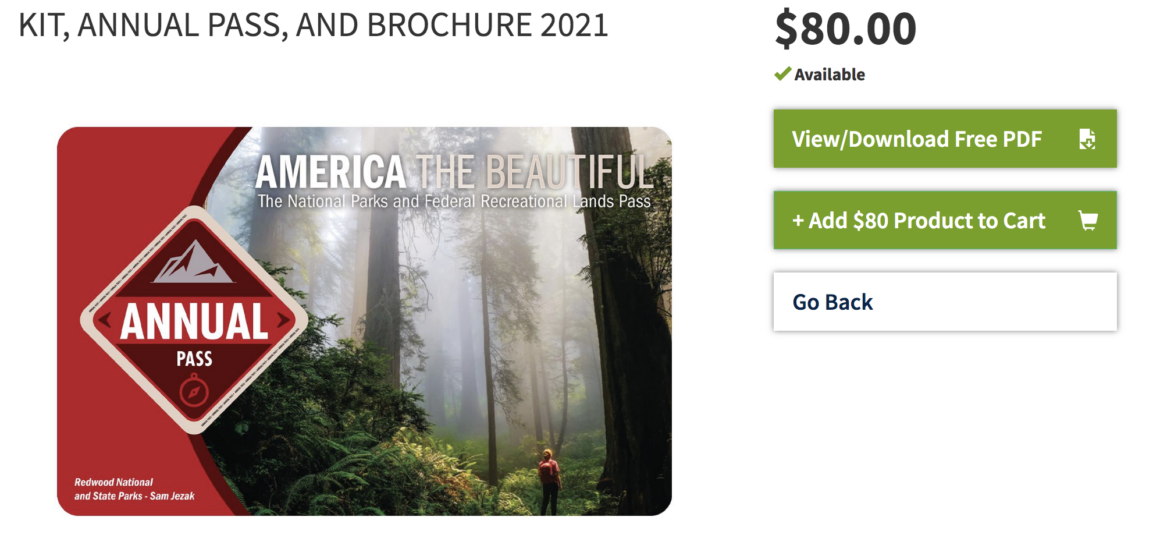 A national parks and federal recreation lands pass is $80 and admits the pass owner and any guests they can drive in a car to all national parks for a year! Get it here. Order these early as they come through the mail!
For the friend who wants to master their grocery budget
This is the frugal gift guide for money minded people who want to elevate their cooking, improve their grocery budget or cut down on eating out. The items will help them make great food at home!
Crock Pot ($45) or Instant pot ($89) to help them out on busy days to avoid a fast food run or delivery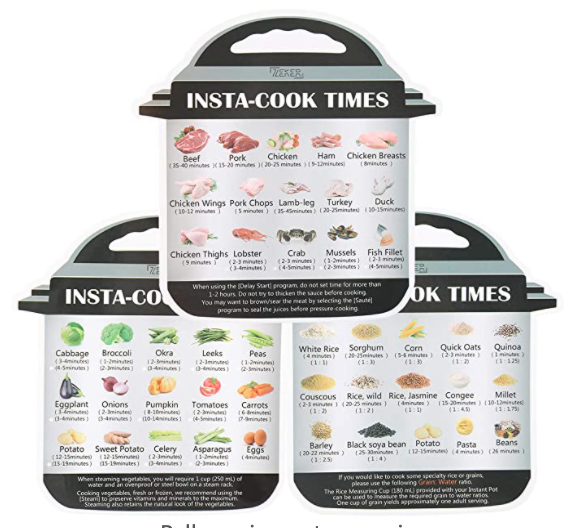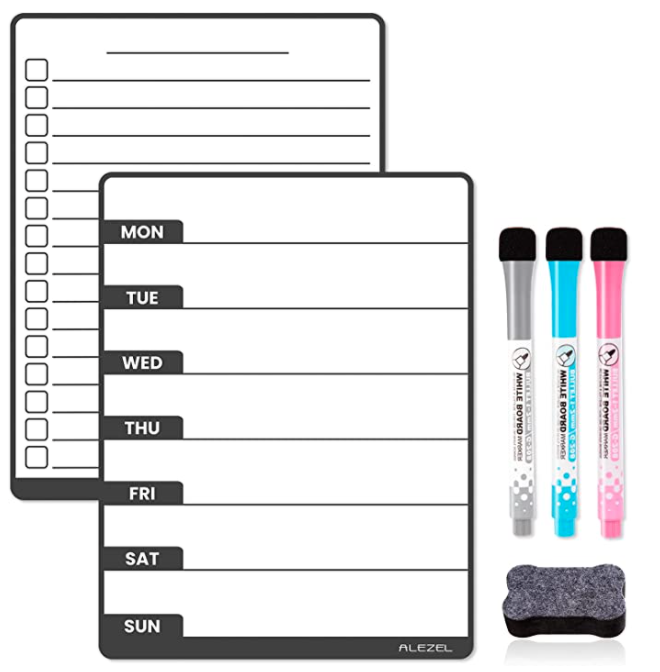 Chef's knife – a kitchen essential and this one is rated really well by thousands! ($24)
Dutch oven – a surprisingly versatile kitchen tool, you can use a dutch oven for anything from frying chicken to soups to bread-making. This white, 6-quart one from Amazon Basics will match any decor and help your cook level up. ($47)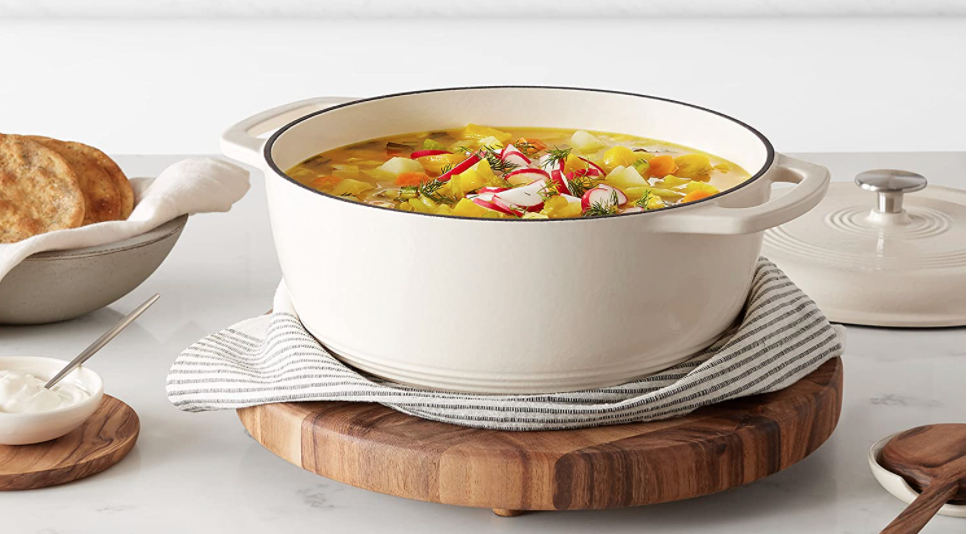 For the personal finance master who has everything
The frugal gift guide for the person in your life that has their shiz together and wants for nothing. These will help them expand their diversification, secure their files and feel super cool. Guaranteed winning gifts!
Gold in a Canadian vault – Vaulted is a gold investing company that allows you to invest in precious metals in any amount and without having to hold on to the physical product. This conflict-free gold is manufactured by the Royal Canadian Mint and is held in their vaults to guaranteed against theft or damage. It can be delivered to your home by request and investments and value can be tracked via app. You can buy someone a gift card of real gold here.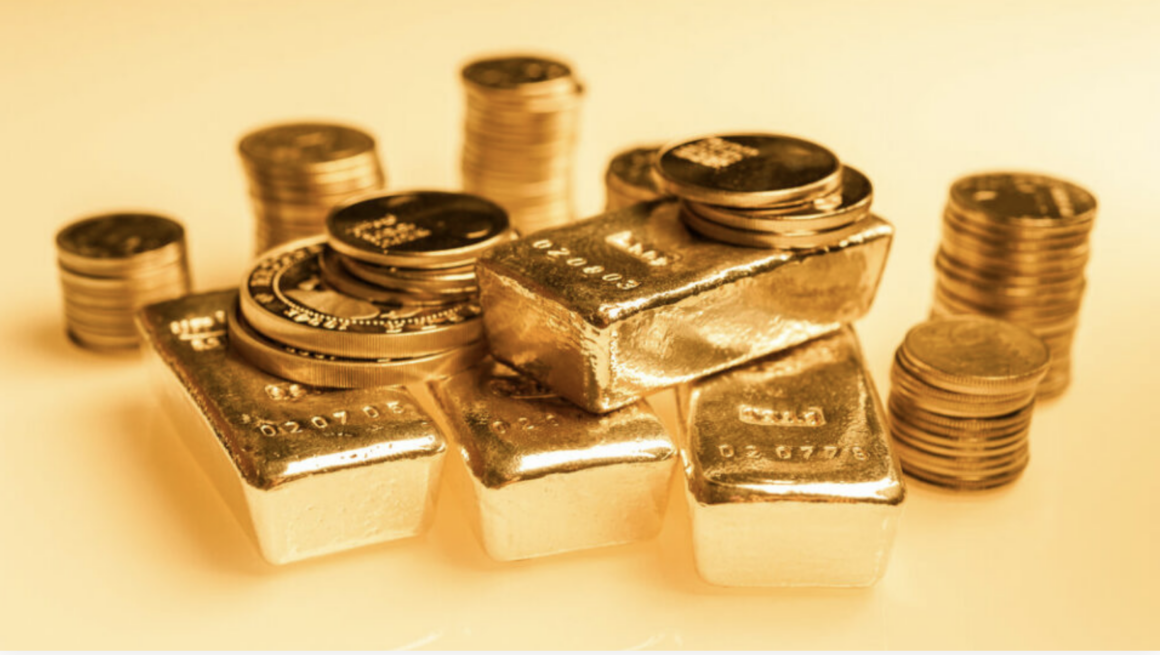 1 TB Portable Hard Drive – because more and redundant storage gives a peace of mind that otherwise can't be bought.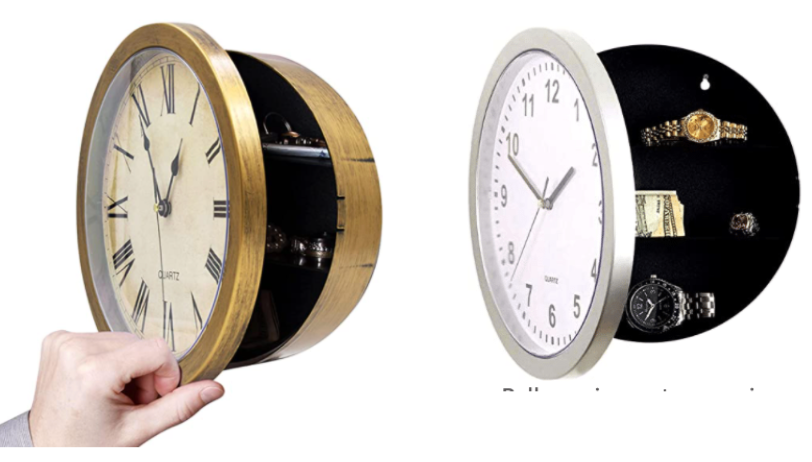 An honorary title/ a plot of international land! – Give the gift of a fun fact PLUS help re-tree the planet and protect historic land in their name with a foot of land in Scotland! Giftees get an honorary lord or ladyship, have a tree planted in their name and help preserve Scotland's history. You get a digital certificate you can print (i recommend in business card size!) and present to your designee. I guarentee they will whip that out and tell at least a few people they own Scottish land! (Currently on sale for $40, regular price $209!)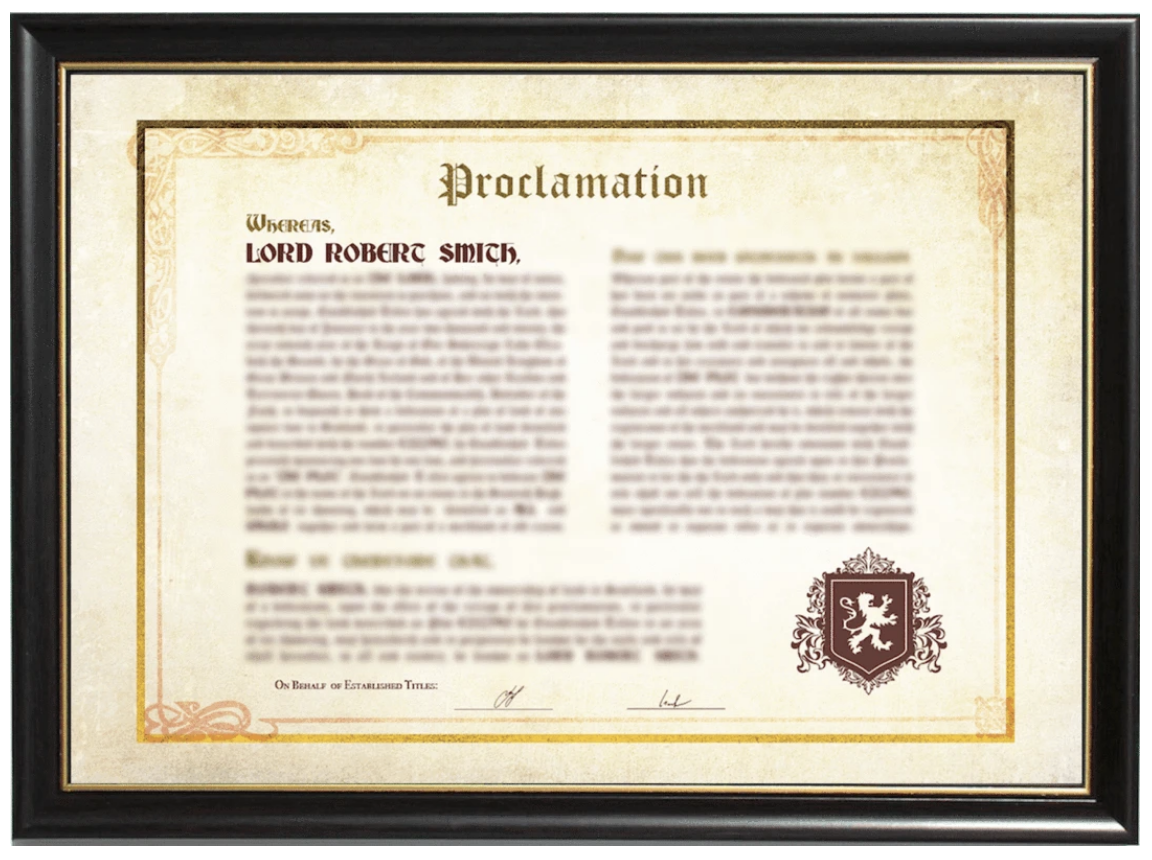 Now for the under-18 crowd! The Frugal Gift guide for kids!
For the kid who'll be a millionaire one day
Banks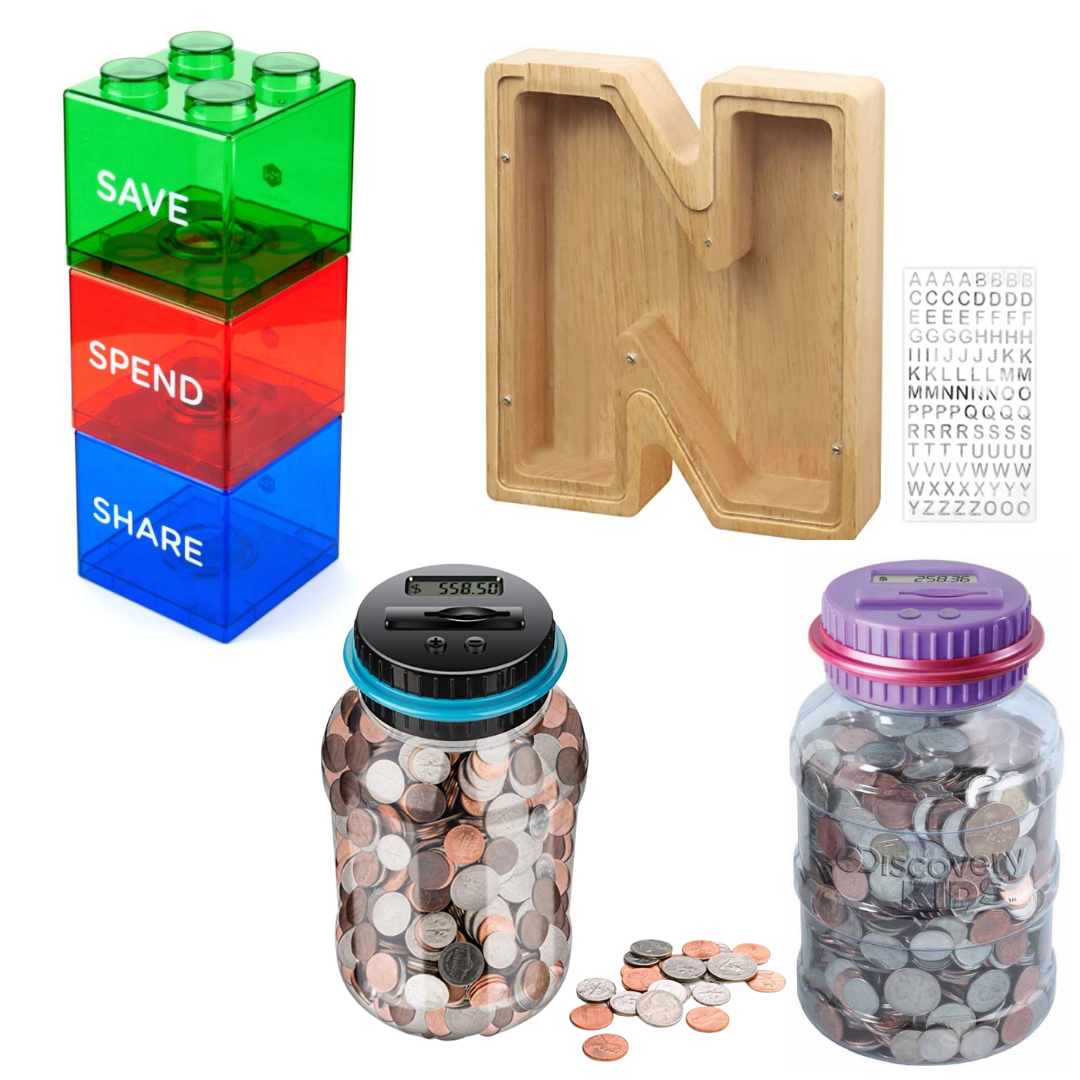 Savings bonds are essentially loans to the U.S. government that can be redeemed after a year and earn interest up to 30 years. Get them here. (any denomination)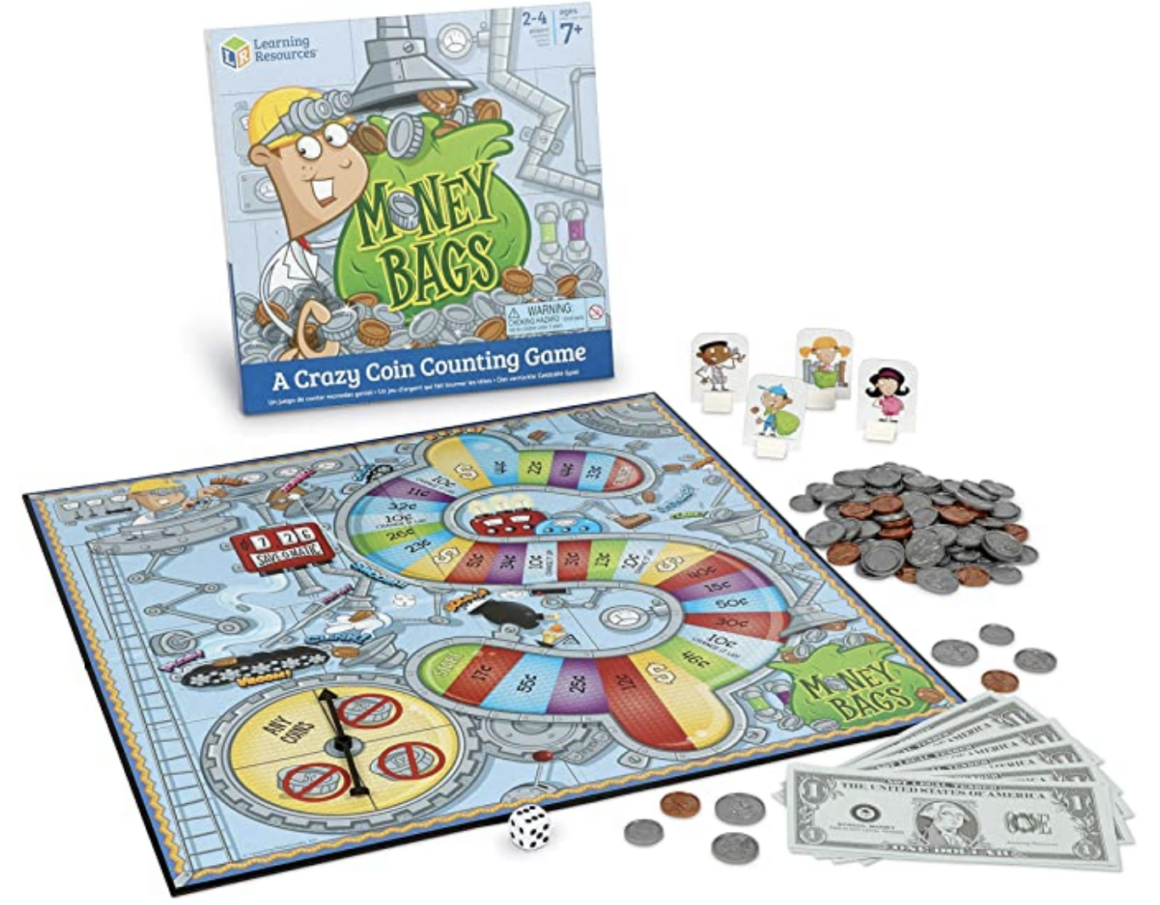 Books

For the green, teen, money machine
Stocks – To add a new level to saving and spending lessons, teach a teen about investing with a stock gift. (No one is suggesting they start day trading, but watching a company they like grow in stock price could help them begin to understand the market so they can go on to learn continual, passive and diversified investing.)
You can gift a stock or ETF, or a gift card for them to choose their own, with companies like Stockpile. Buy a printable gift card here. (any denomination)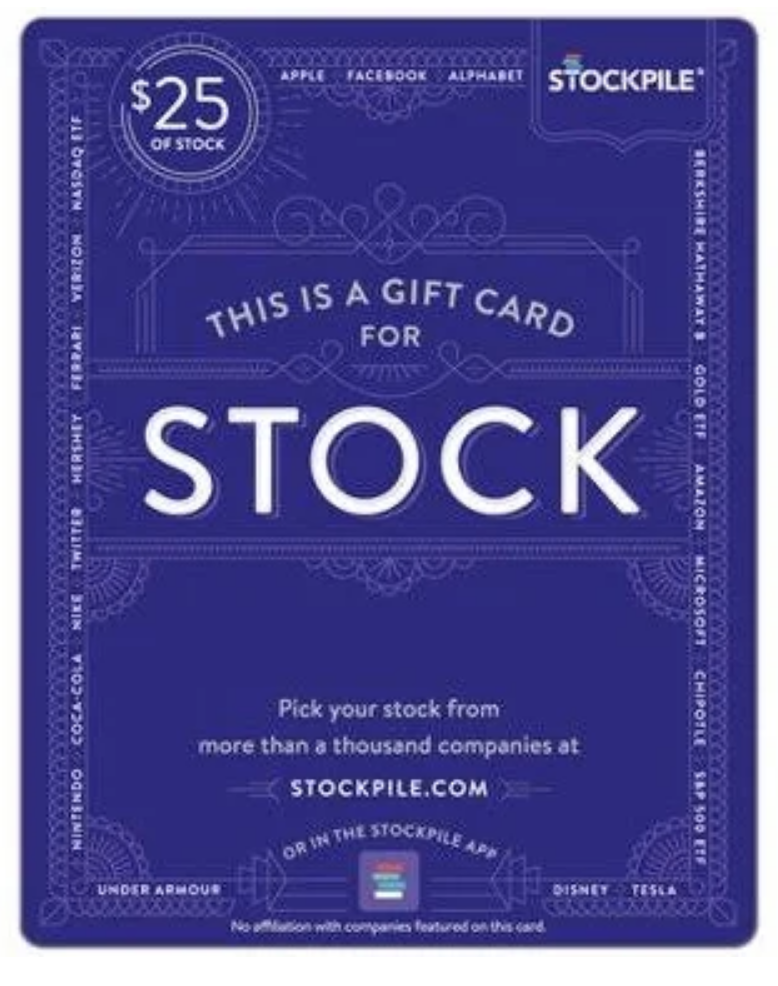 You can also gift a full share of a stock, with a framed certificate. I don't think this would be as fun for teens as an app where they could track the market, but it's an option! (not for teens who will lose things!) Get a share from GiveAShare here. (Any denomination)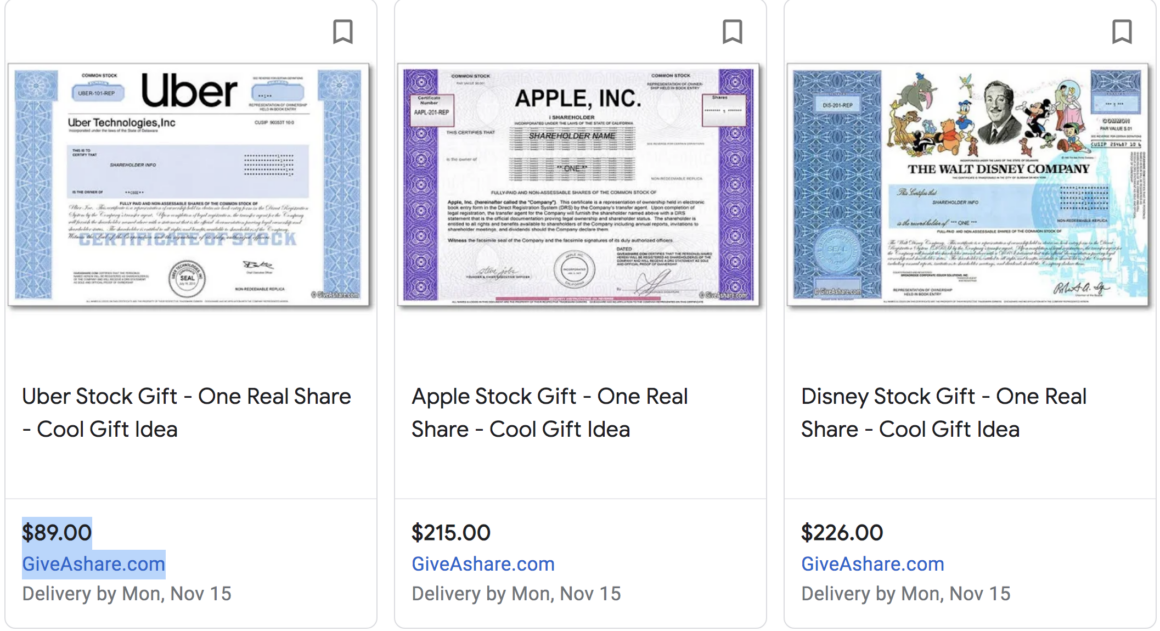 Books
For the teen who is ready to level up, here are some books I HIGHLY recommend.
First to a Million: A Teenager's Guide to Achieving Early Financial Freedom – Dan Sheeks is an incredible mentor who has helped so many teens start their path to wealth early. Particularly good for late high school and college students, this book teaches step by step how to not fall prey to common youth money mistakes and get your entrepreneurship on. I don't think there is a teen who will read this book who won't have multiple streams of income by 25. I'm also featured in this book! ($7 kindle, $15 hardback)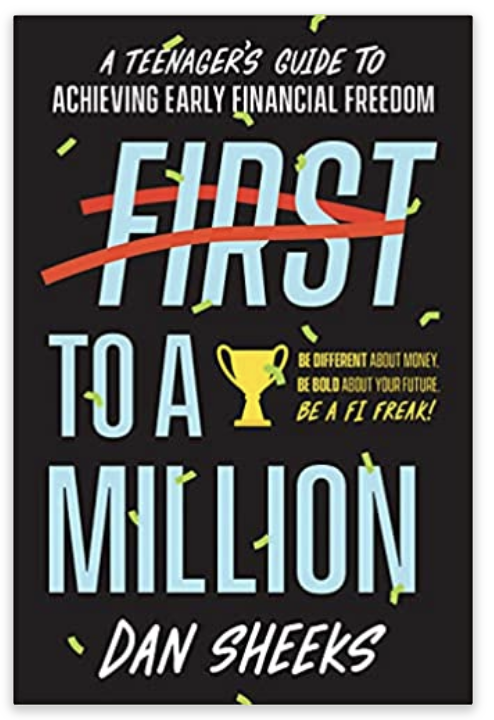 Money-saver stocking stuffers
What would you add to this list?
You may also enjoy: